PHOTO TOUR: Palos Health South Campus
---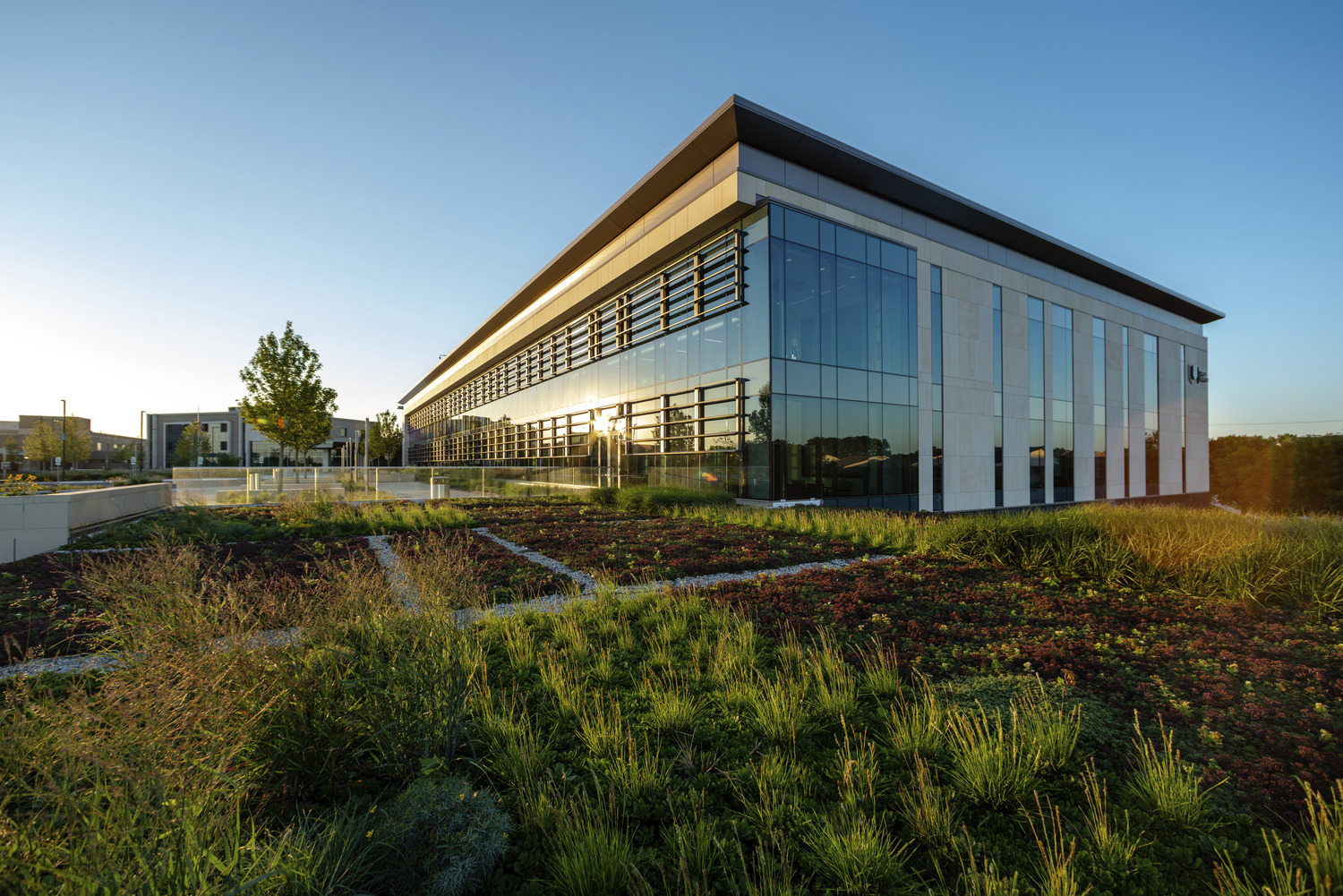 © Thad Donovan 2018
The Palos Health South Campus highlights natural elements that embody the region's surrounding prairie environment.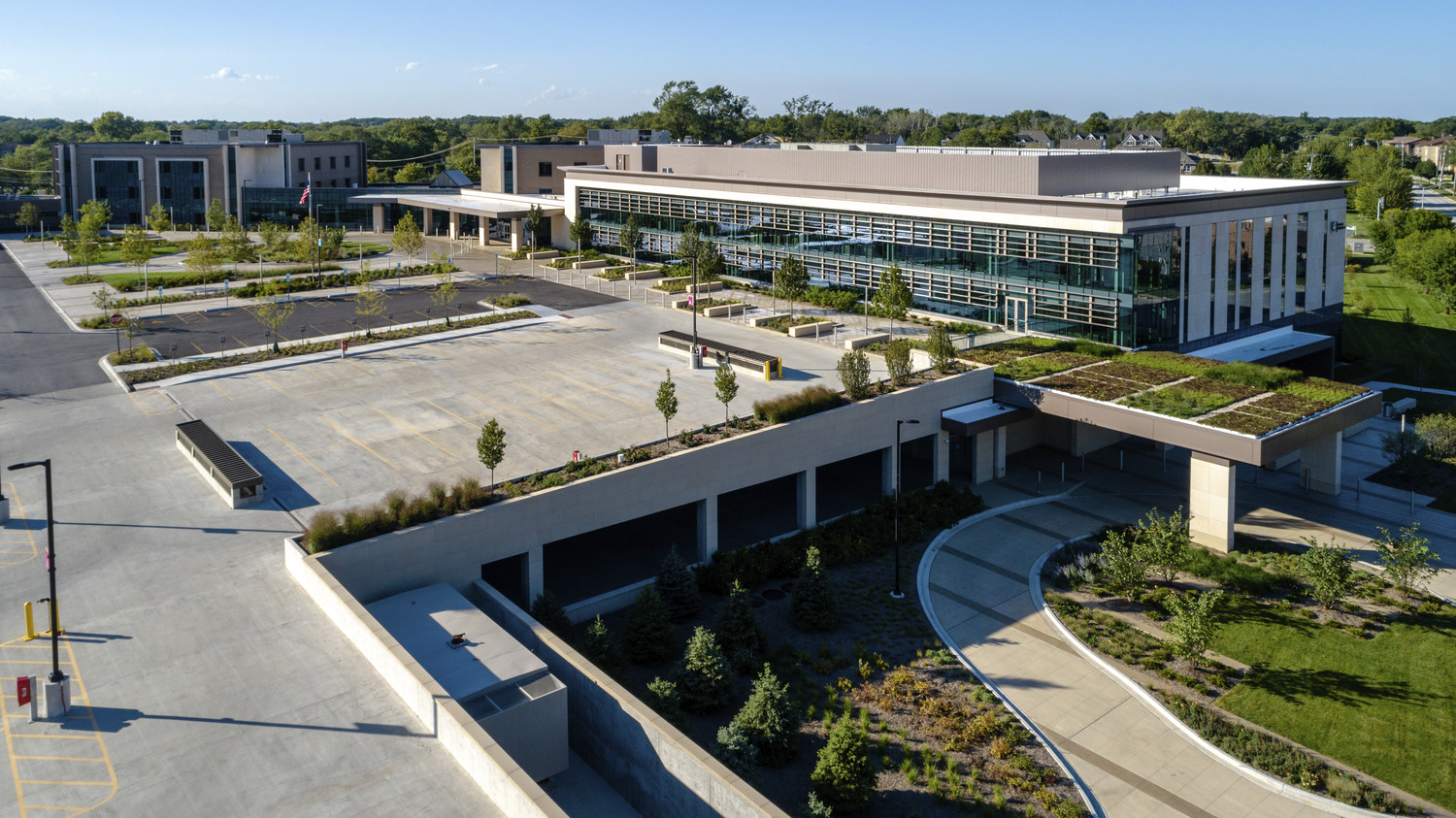 © Thad Donovan 2018
The design team took into consideration the existing buildings on the site to create a visual consistency with the new building, adopting the inherently linear features, which aligned with the intended prairie aesthetic.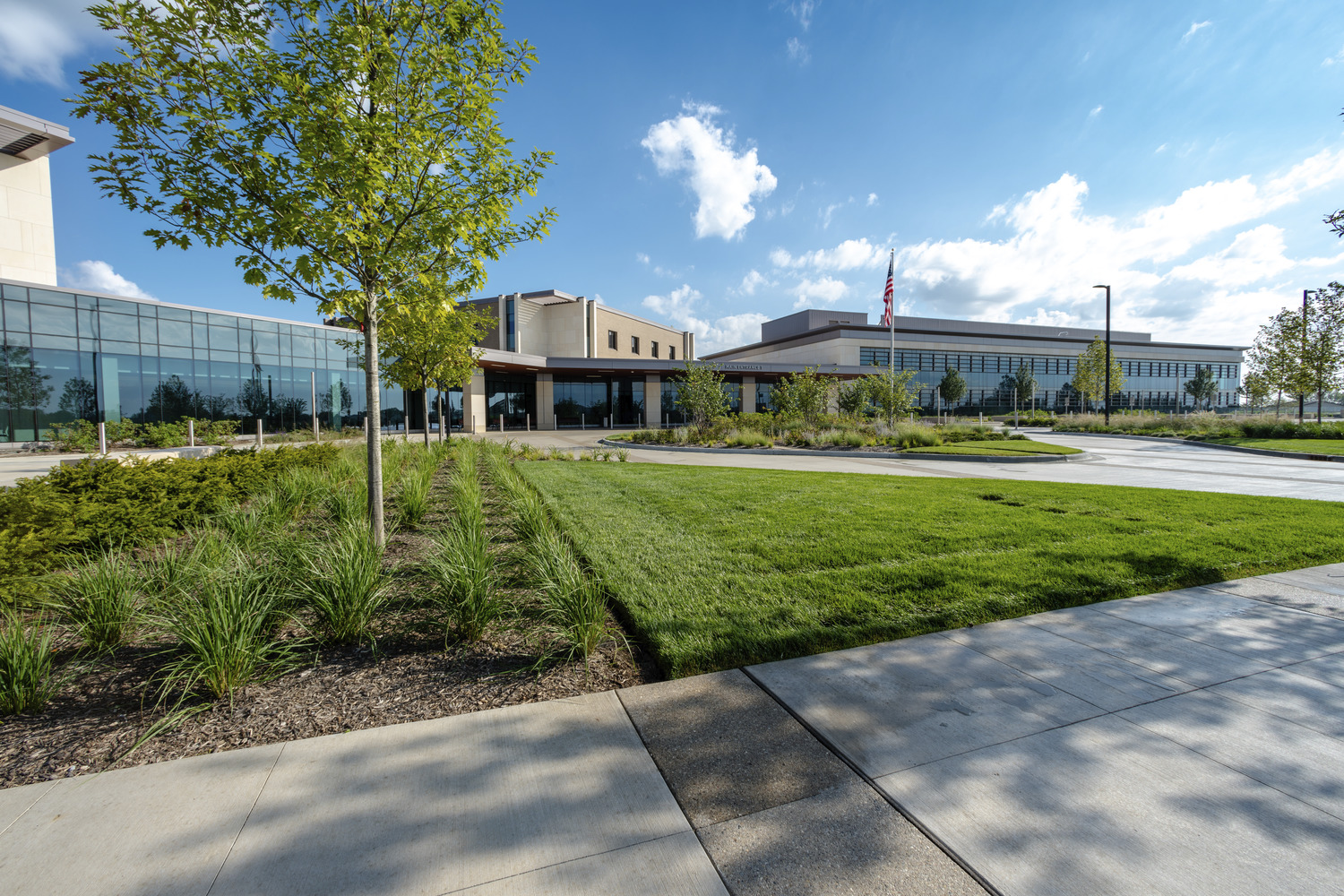 © Thad Donovan 2018
The project provided an opportunity to design a new, prominent main entrance and connective infrastructure that unifies the buildings, eases wayfinding, and provides natural light in public spaces.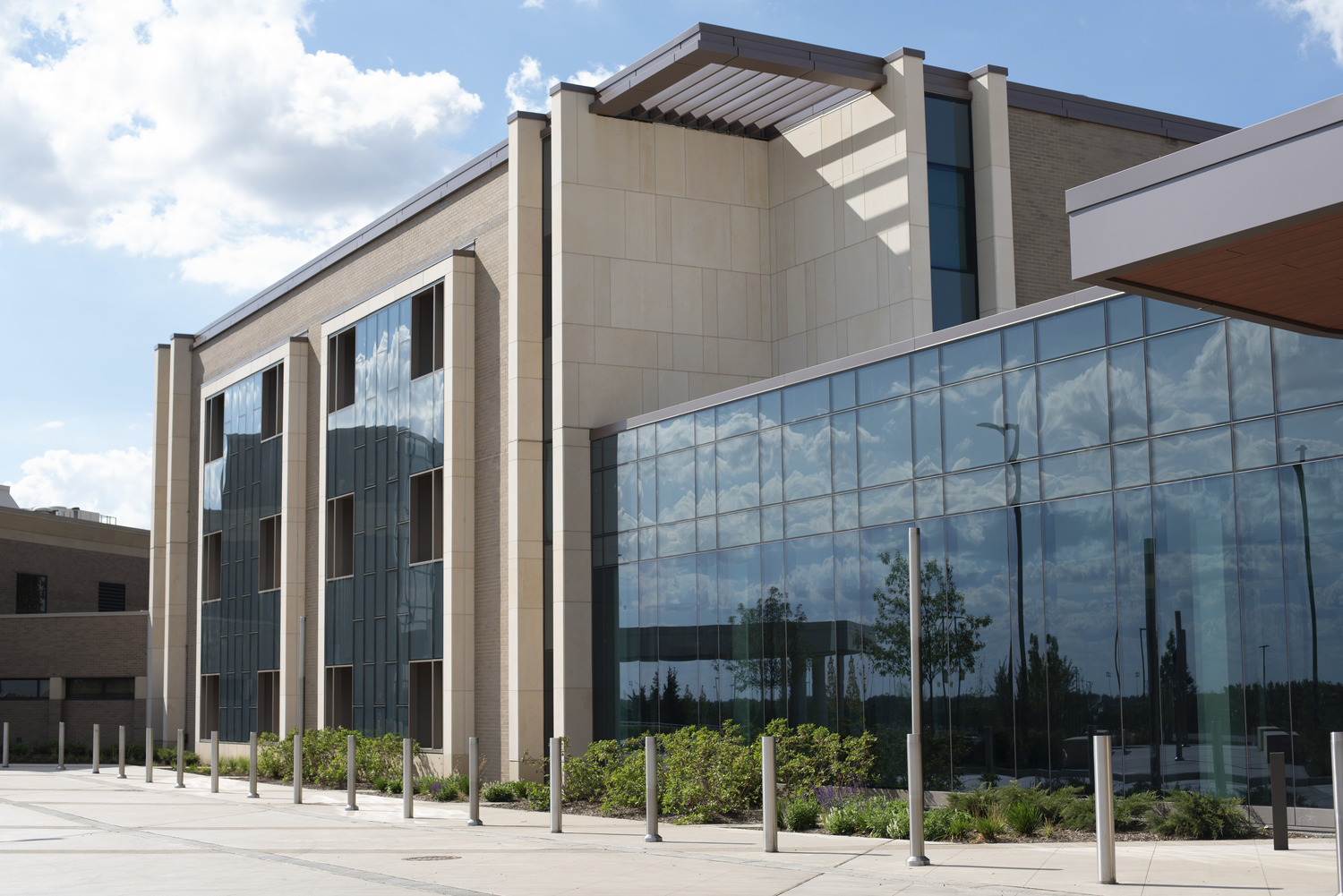 © Thad Donovan 2018
As part of the new addition, HED designed a transparent connector and simplified the circulation for the entire campus.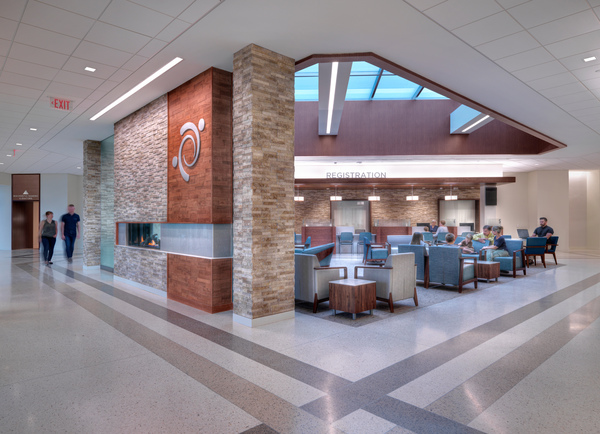 © Steve Maylone 2018
Wood canopies, certain floor patterns, and differing ceiling heights are reoccurring design elements used to emphasize points of information and decision-making like registration and reception areas. A fireplace is also located in this main lobby area to provide warmth and a sense of intimacy.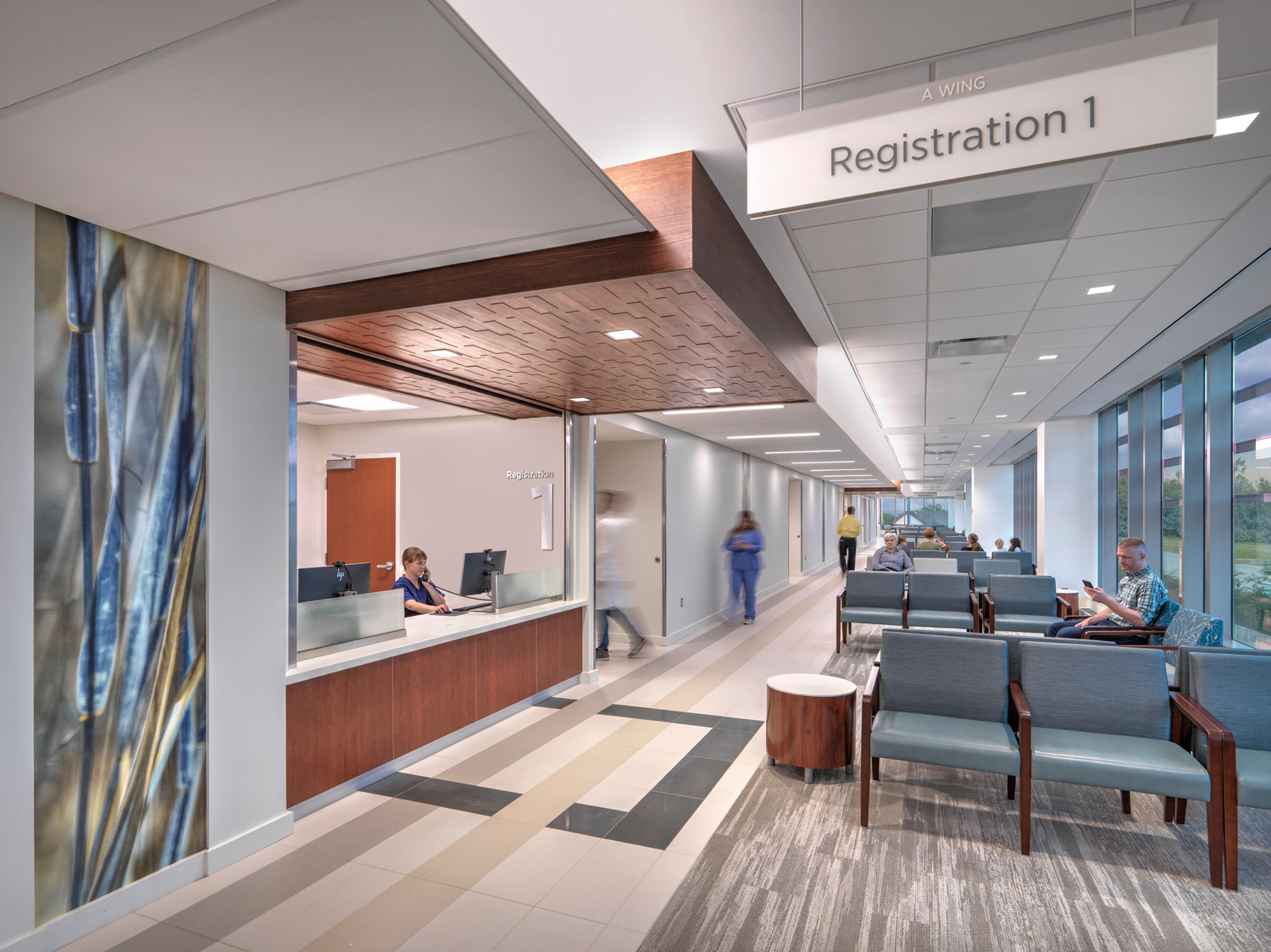 © Steve Maylone 2018
Waiting areas incorporate wider variations in seating count and arrangement, as well as gentle nods to nature through art, lighting, and access to outside views.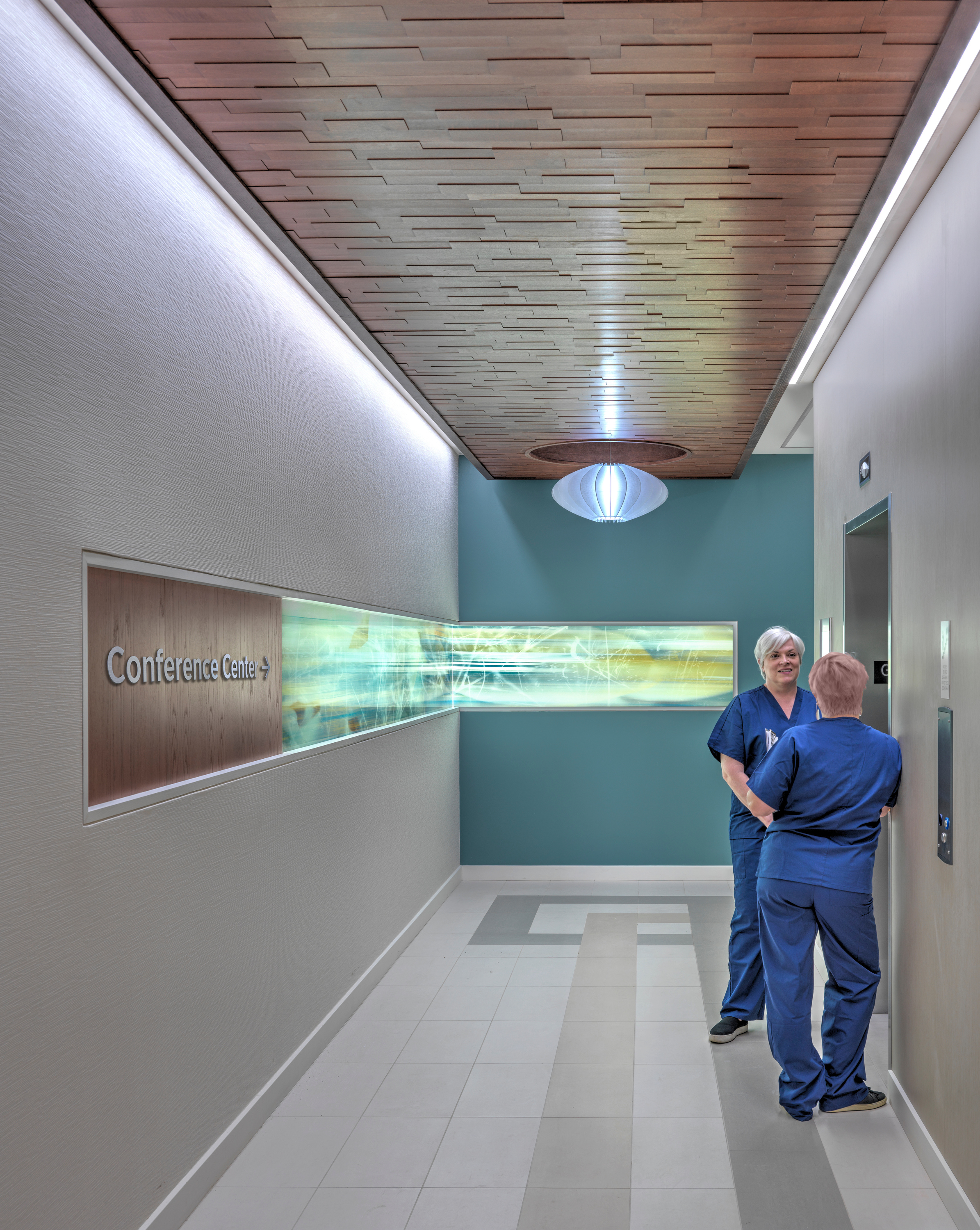 © Steve Maylone 2018
The interior concept, inspired by the exterior design and biophilic principles, uses glass, wood, and stone to create a reference to the surrounding prairie.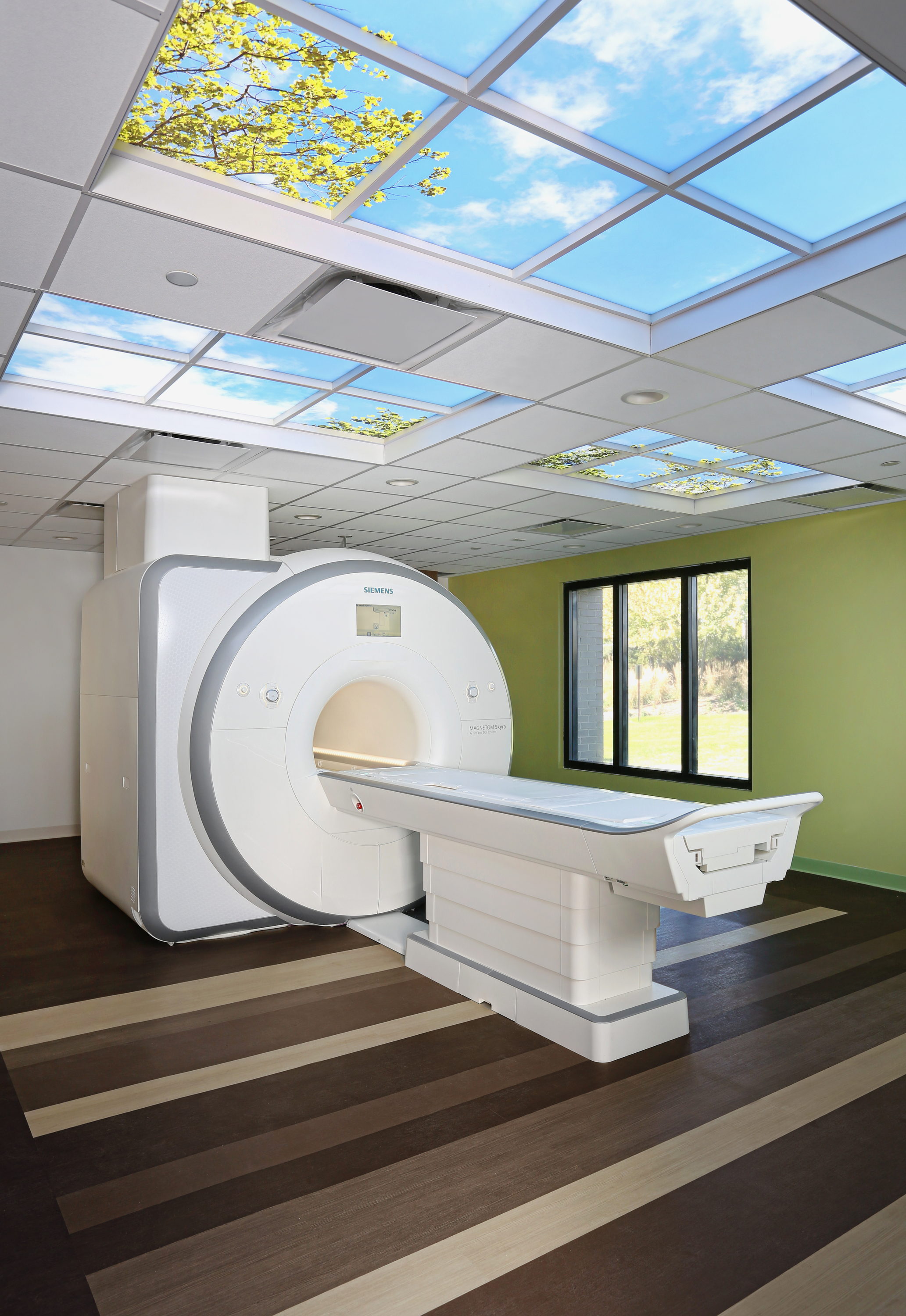 © Katrina Wittkamp 2016
Diagnostic rooms such as MRI, X-Rays, Pet/CT, and ultrasound rooms feature natural lighting strategies and intelligent daylighting technologies. Nature scenes are also incorporated into these spaces to help inspire patient comfort and relaxation during typically anxious moments in the care process.
---
Palos Health redeveloped and expanded an existing outpatient campus in the southern Chicago suburb of Orland Park, Ill., in conjunction with academic healthcare partner Loyola University Medical Center (Maywood, Ill.). The campus formerly housed a mix of medical offices, which were built over the last 30 years in three disjointed buildings.
Working with architecture firm Harley Ellis Devereaux (HED; Southfield, Mich.), the team created a campus master plan that unified the existing spaces and incorporated an 80,000-square-foot new addition.
The $80 million Palos Health South Campus project, which opened in October 2018, includes a new ambulatory care center, 40,000 square feet of renovated space, and a new 316-car parking deck. The project was completed under a design-build model, led by Walsh Construction (Chicago) with HED serving as the architect and interior designer.
Project details:
Facility name: Palos Health South Campus
Location: Orland Park, Ill.
Completion date: October 2018
Owner: Palos Health
Total building area: 123,000 sq. ft.
Total construction cost: $80 million
Cost/sq. ft.: N/A
Architecture firm: Harley Ellis Devereaux
Interior design: Harley Ellis Devereaux
Engineering: IMEG (MEP), Eriksson Engineering (civil engineer), Harley Ellis Devereaux (structural), Terra (landscape architect)
Construction: Walsh Construction