The HCD 10: Damian Huneycutt, Team MVP
---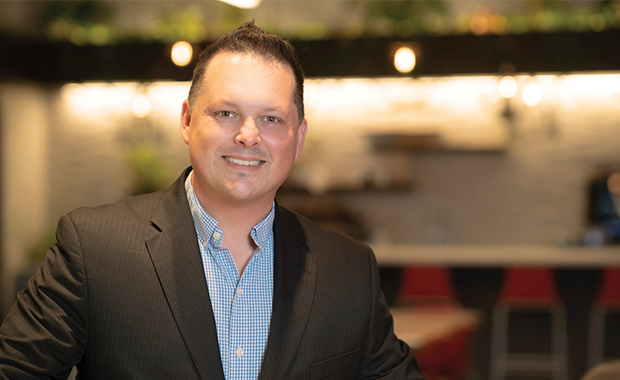 Damian Huneycutt, healthcare client leader, principal, DLR Group (Charlotte, N.C.)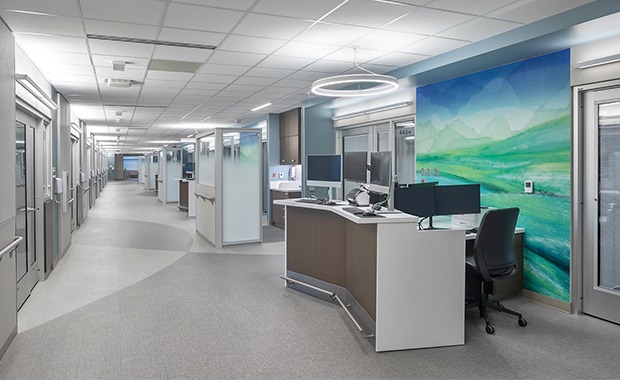 Tim Buchman
Atrium Health Pineville
---
Damian Huneycutt, healthcare client leader, principal, DLR Group (Charlotte, N.C.)
When DLR Group signed on to provide architectural design services for the Atrium Health Pineville Phase III bed tower project, the owner presented the firm with a unique requirement: to deliver at least 25 percent of the project via prefabrication.
Damian Huneycutt immediately stepped in to lead the effort. That started with working directly with a committee of project team partners to identify the prefabricated design elements that would be integrated, including bathroom pods and patient room headwalls and footwalls.
But the layers of prefabrication went much deeper and covered exterior wall panels, multitrade corridor MEP racks, air-handling units, demountable partitions, modular nurses' stations, in-wall rough ins, and electrical panels.
To ensure successful delivery of the prefabricated components, Huneycutt visited the manufacturing facilities during the design and construction process and sought better solutions where he saw opportunity. For example, he witnessed the exterior acrylic wall panels being fabricated and reviewed the shop drawings and submittals for final construction.
Additionally, he viewed and inspected the first complete toilet pod being produced for conformity. For headwalls and footwalls, Huneycutt reviewed them in the factory to assess integrated dialysis boxes, working with the builders to modify the details around the box to ensure acoustical privacy between occupants on each side of the partition.
This project was one of four other projects simultaneously in design in Atrium Health's Strategic Facility Master Plan (SFMP). The plan also integrated Huneycutt as a valuable player on the SFMP Design Committee that developed new design standards, nursing concepts, and the patient room of the future.
The Atrium Health Pineville Phase III bed tower project houses 108 patient rooms of the 1,000 to be built enterprise wide. The committee ensured consistency across all new Atrium Health facilities by creating a roadmap for renovations of existing patient wings, with Huneycutt key to implementing prefabrication across all.
Once the bed tower project was complete, Huneycutt went on to share his expertise with the healthcare design community via industry events to highlight the benefits prefabrication can yield while also offering valuable transparency about the challenges he encountered.
Click here for more on all the 2023 HCD 10 winners.