Middleman Family Pavilion, Children's Hospital of Philadelphia at King of Prussia
---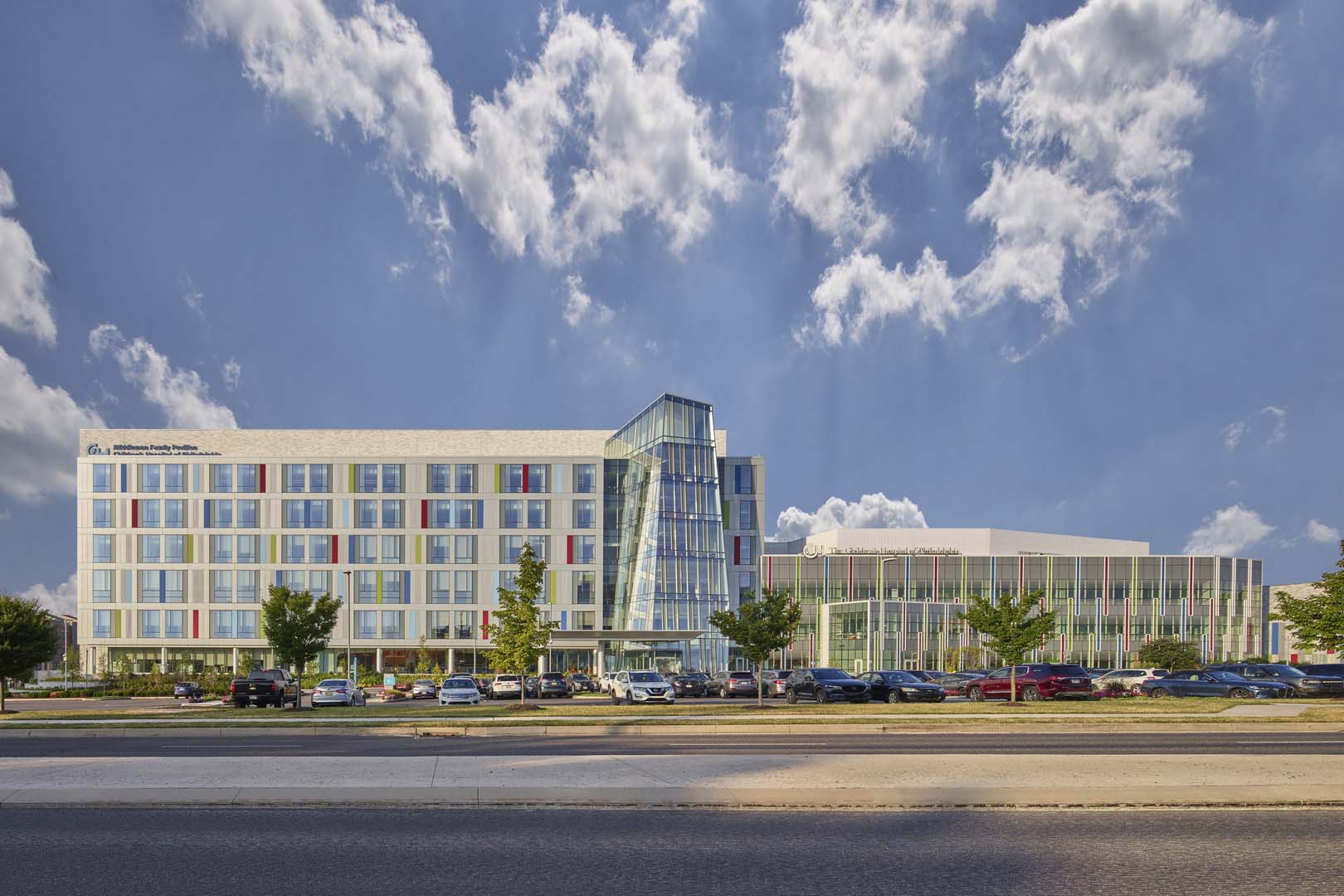 ©2022 Halkin Mason Photography
CHOP's new Middleman Family Pavilion.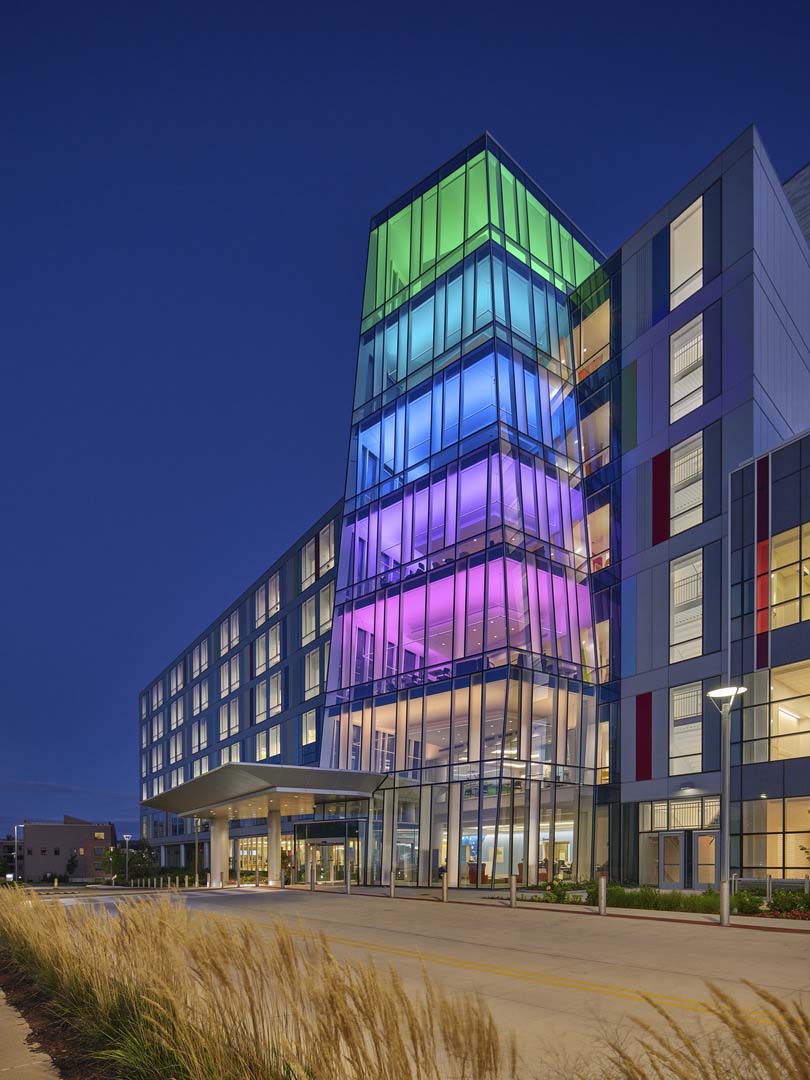 ©2022 Halkin Mason Photography
The "beacon" shines as a symbol of hope with color variable lighting.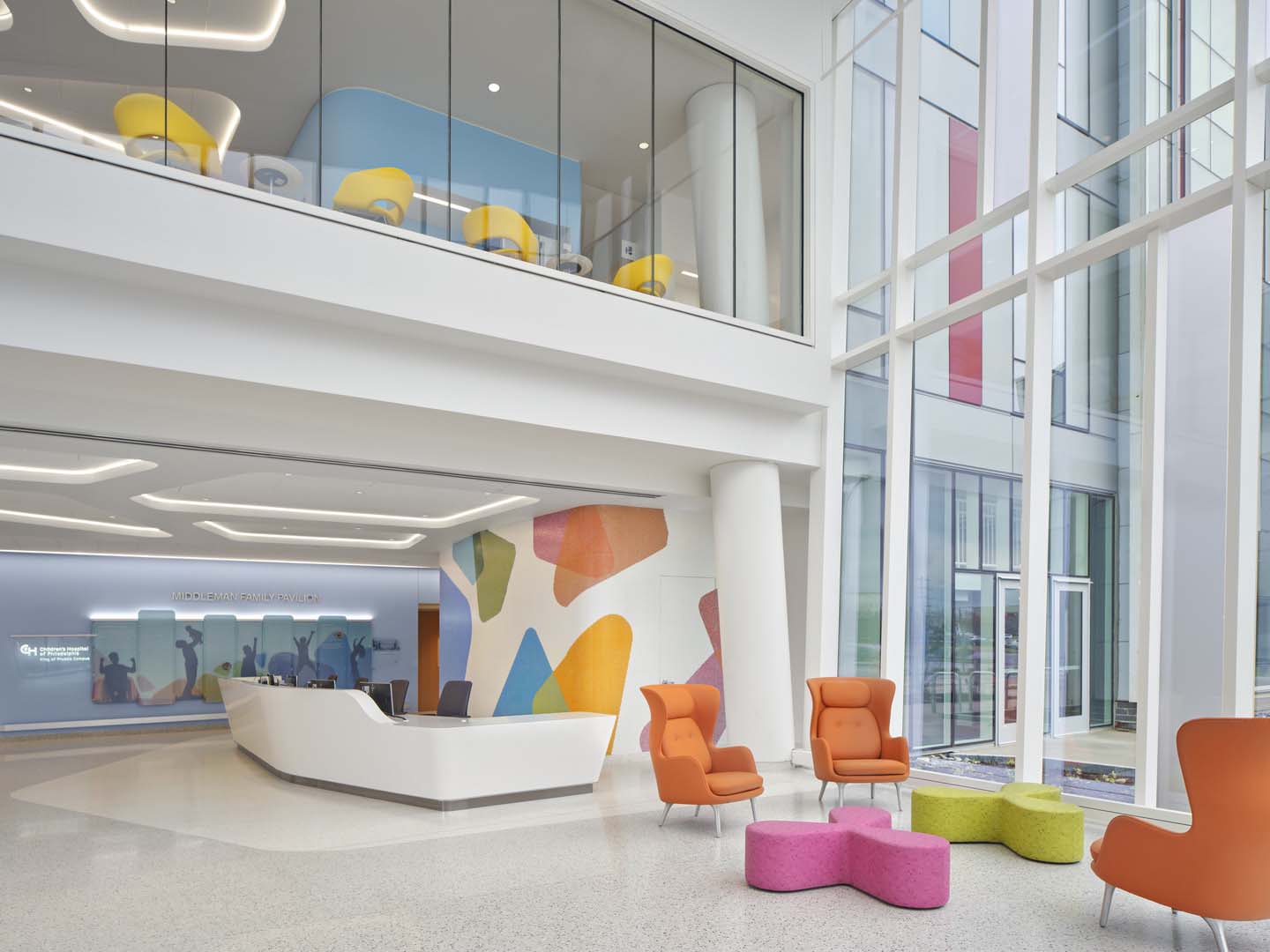 ©2022 Halkin Mason Photography
The light-filled entrance plays with color to welcome patients and caregivers.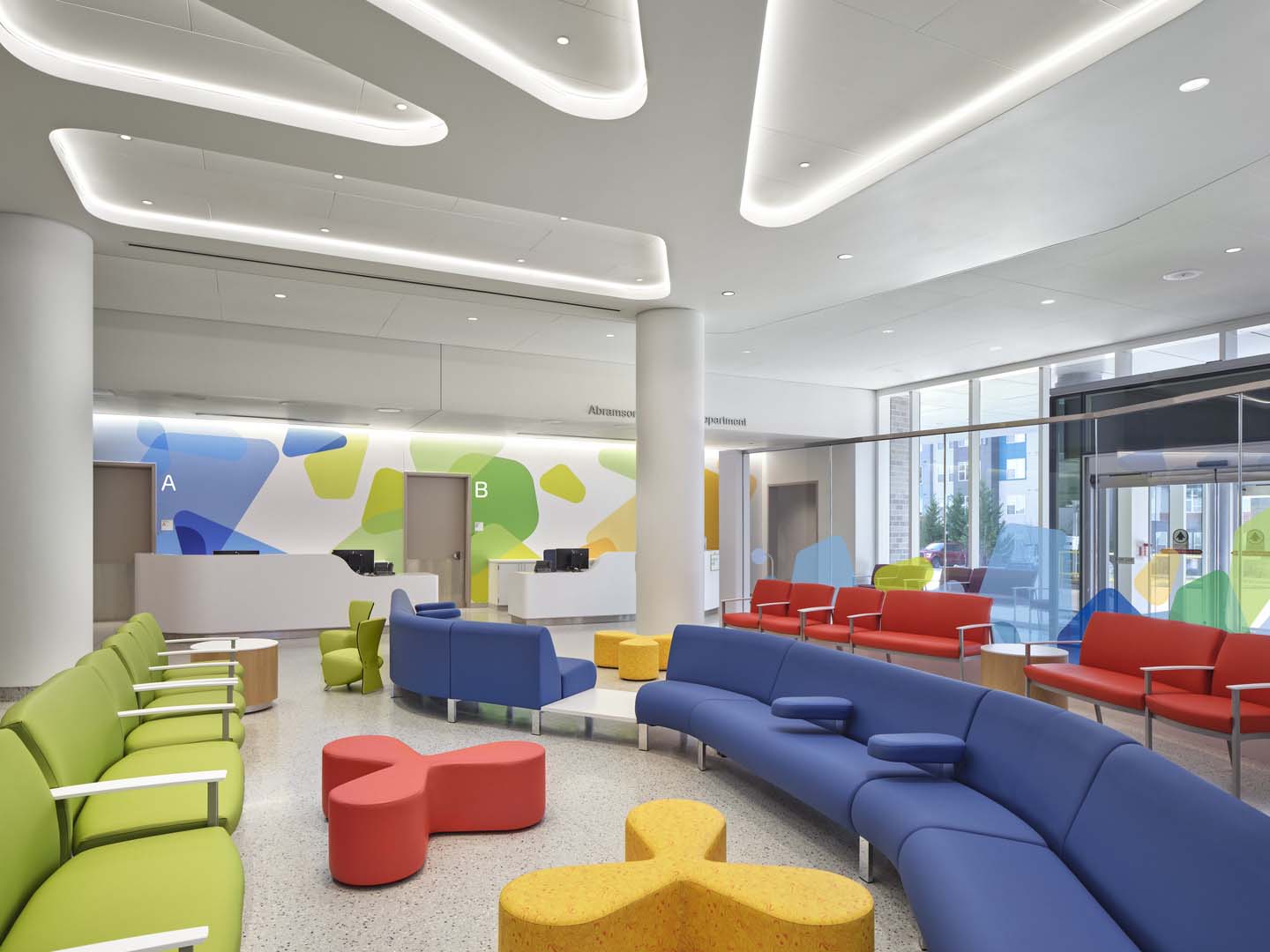 ©2022 Halkin Mason Photography
Ceiling light "clouds" gently illuminate gathering spaces.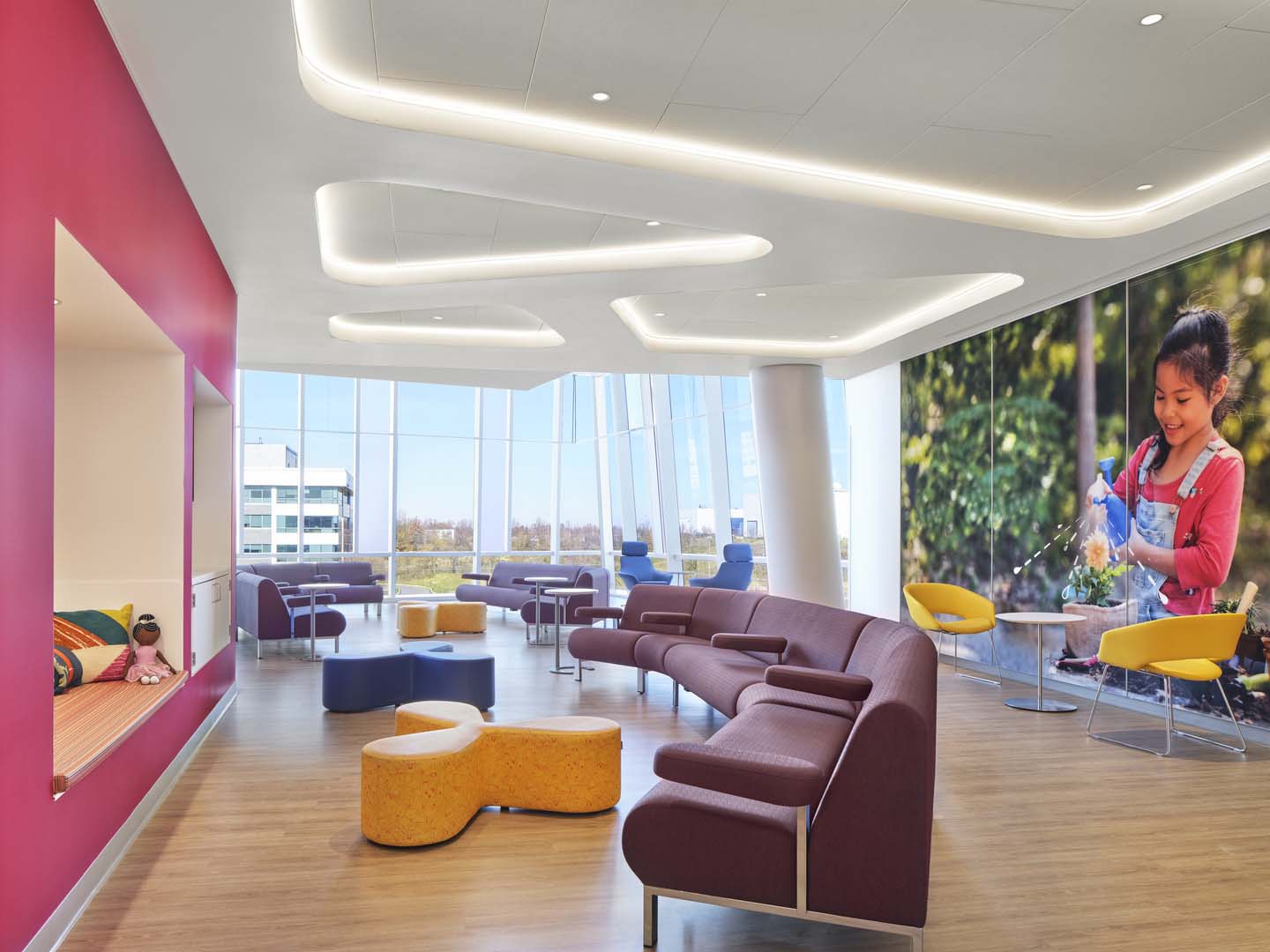 ©2022 Halkin Mason Photography
Family lounges on each floor play with color and scale, engaging and accommodating all users.
©2022 Halkin Mason Photography
State-of-the-art imaging suites include features for positive distraction.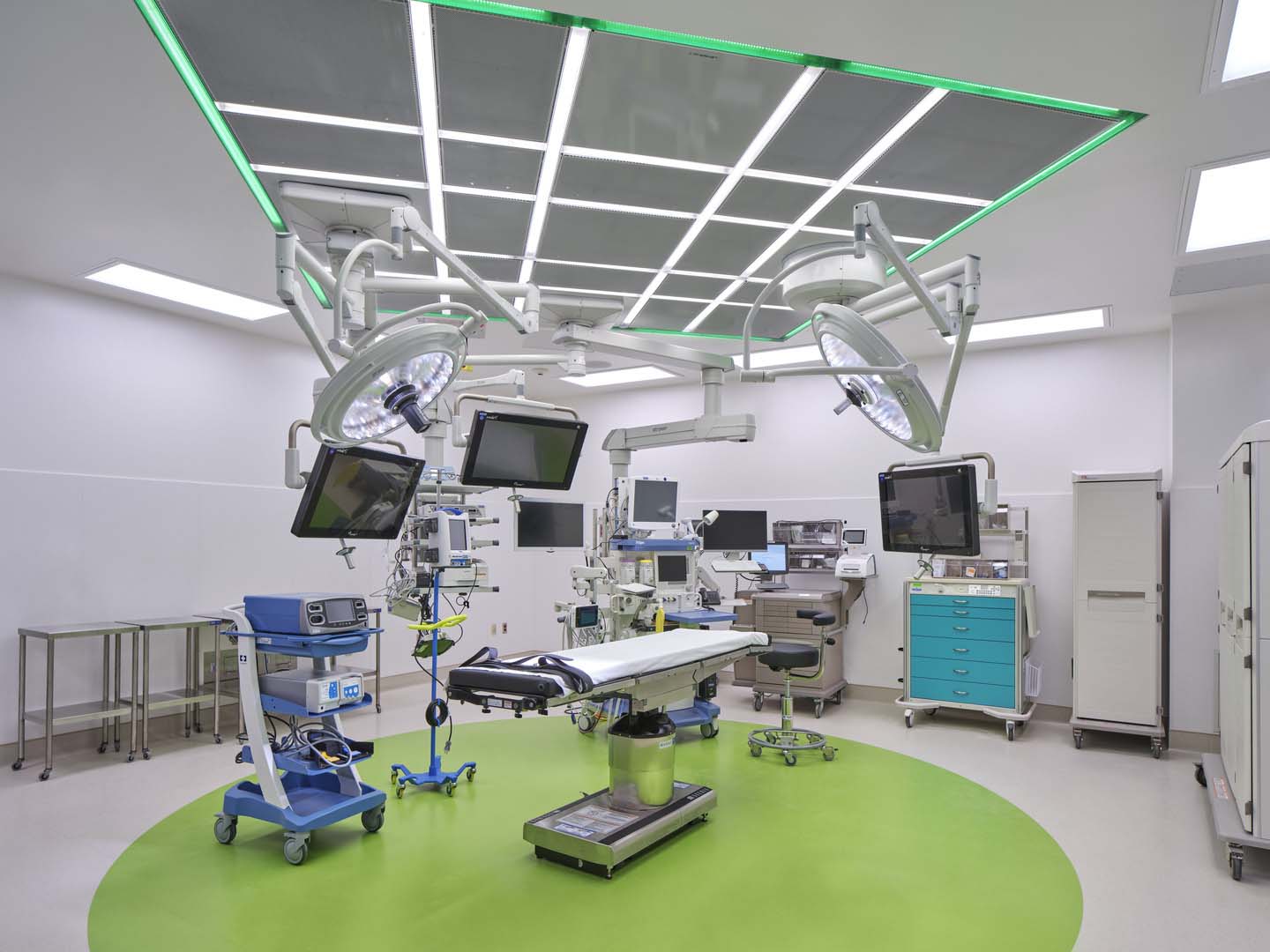 ©2022 Halkin Mason Photography
Operating spaces were designed to easily adapt to a variety of pediatric surgical procedures.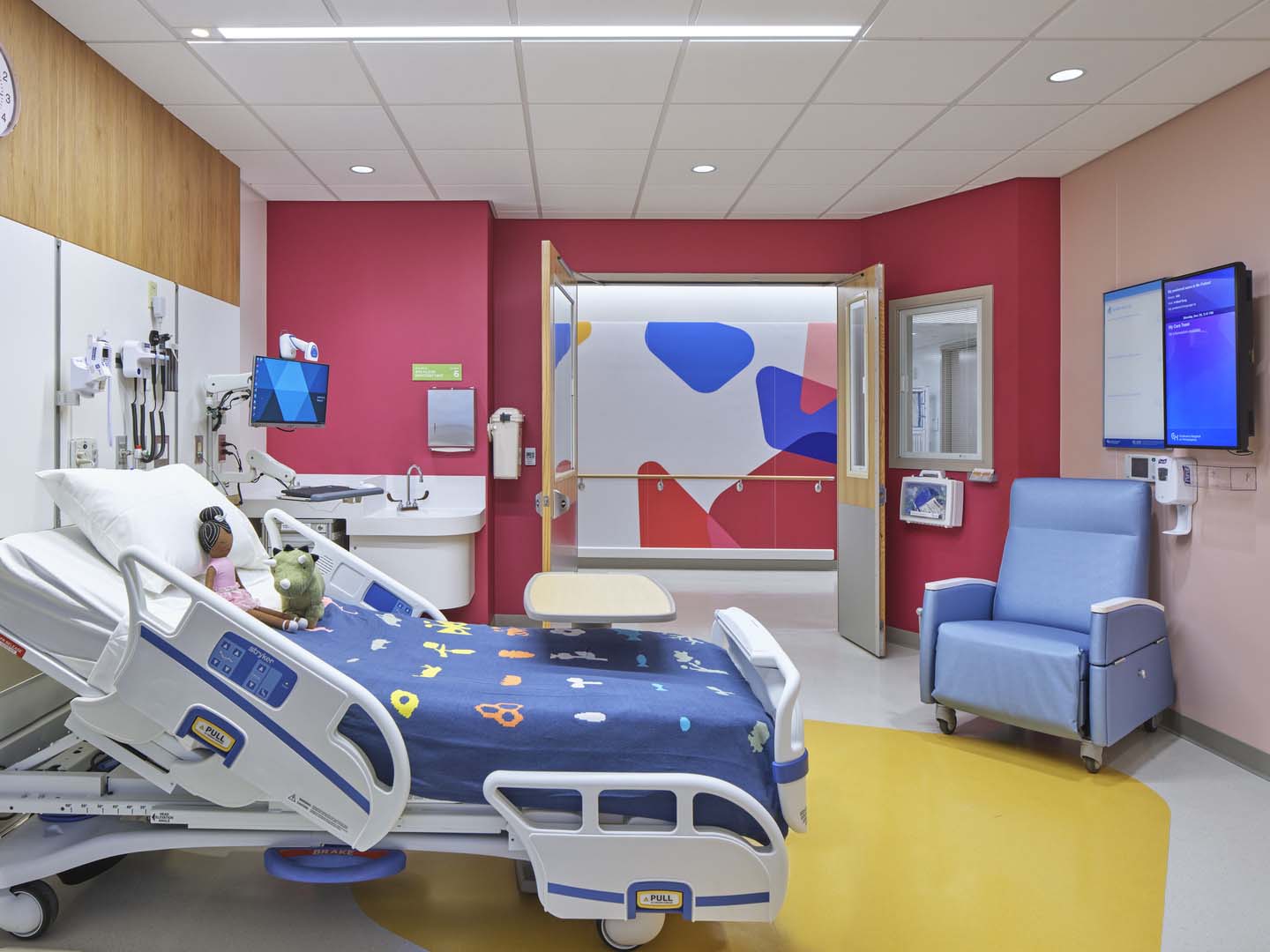 ©2022 Halkin Mason Photography
Patient rooms are warm and vibrant, featuring CHOP's brand motifs.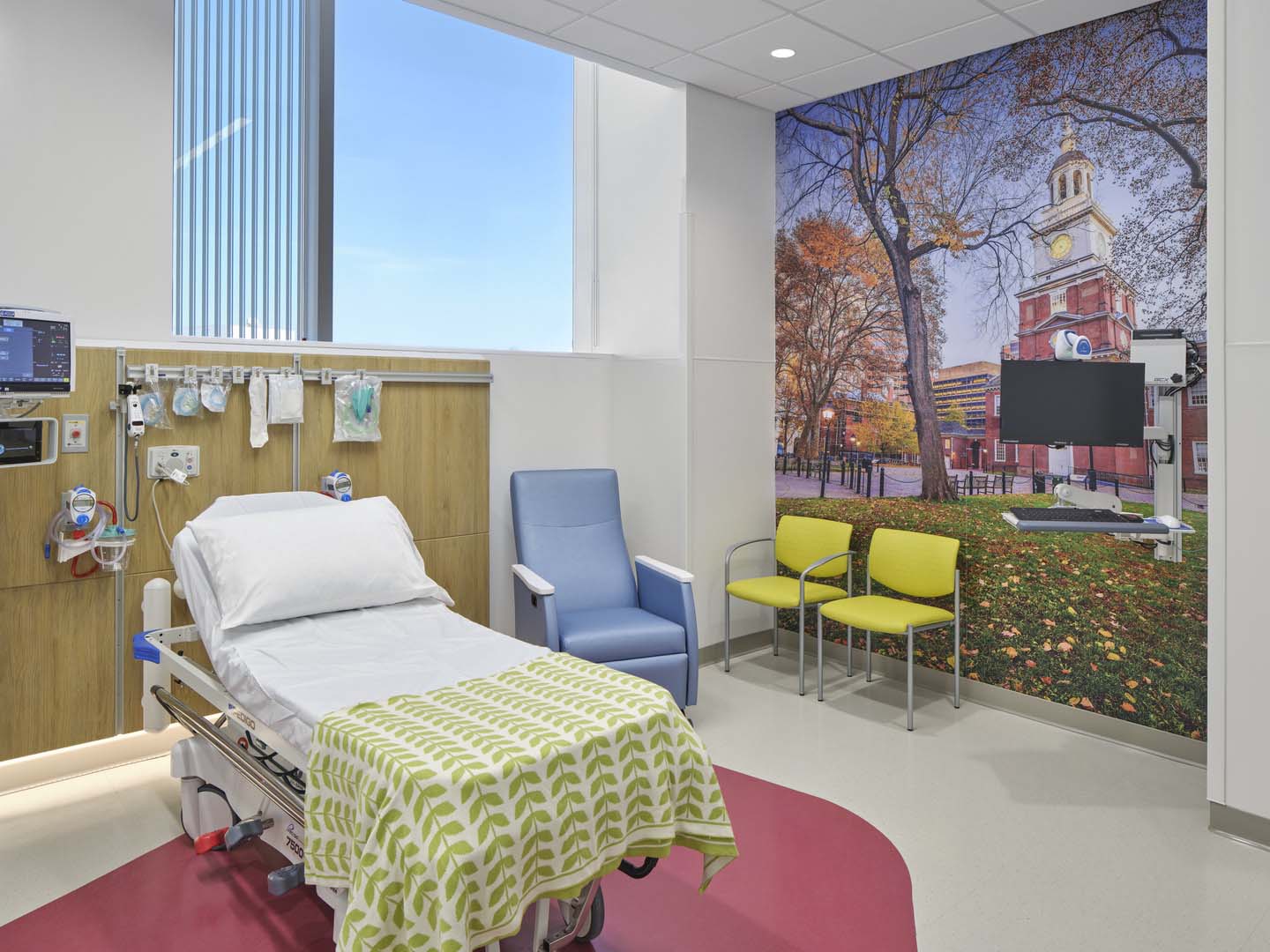 ©2022 Halkin Mason Photography
Patient rooms were designed with windows and access to natural light.
---
Extending specialized care into the growing communities surrounding the Philadelphia metropolitan area, the Middleman Family Pavilion (King of Prussia, Pa.) was conceived as a beacon of hope. CHOP envisioned a new hospital that could both provide advanced pediatric care and also imbue patients and families with a sense of joy.
Designing a building that dovetailed with CHOP's existing outpatient building, the Specialty Care Center (SCC), was important to the client and the community, and stitching the site together while providing a clear organizational strategy was crucial to the experience of patients, visitors, and staff. For visual continuity with the existing SCC, the exterior envelope of the new hospital incorporates a similar color scheme and masonry materials. Referencing a cohesive design language, the façades knit the buildings together while maintaining CHOP's brand identity and community-centered focus through design.
The hospital's interiors are characterized by natural light, colorful shapes, and playful graphics throughout. All patient rooms are single occupancy and include a family area complete with sleeping space and entertainment system. The building houses 20 Emergency Department rooms and 80 private inpatient rooms, with space to expand to 108.
Layouts were developed with significant input from CHOP clinicians, users, and stakeholders. During the design process, the architectural team created full-scale mock-ups of Patient Rooms, Prep/Recovery Spaces, and Treatment Bays, providing caregivers the opportunity to experience the arrangement of equipment, clinical materials, and furniture prior to construction.
FIRM: Ballinger, ballinger.com
DESIGN TEAM: Ballinger (architecture, MEP, structural); Skanska (construction manager); Bohler (civil engineering); FCA (medical equipment planning); Ground Reconsidered (landscape architecture); The Lighting Practice (lighting design); Acentech (acoustics & vibration); Re:Vision (LEED/sustainability)
COMPLETED: 2022
Back to Firm Page