SLIDESHOW: 2021 HCD Forum
---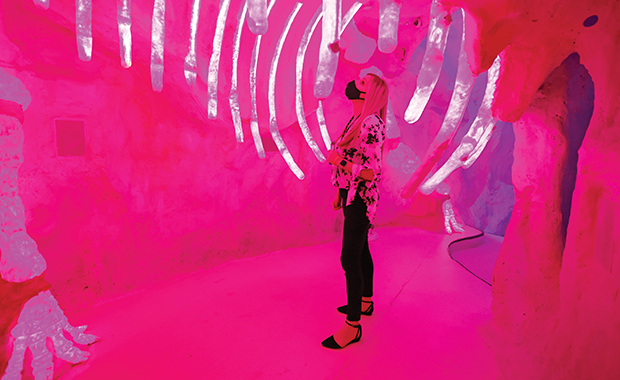 A highlight of the 2021 HCD Forum was a team-building challenge at Meow Wolf, where attendees explored immersive and interactive art exhibits.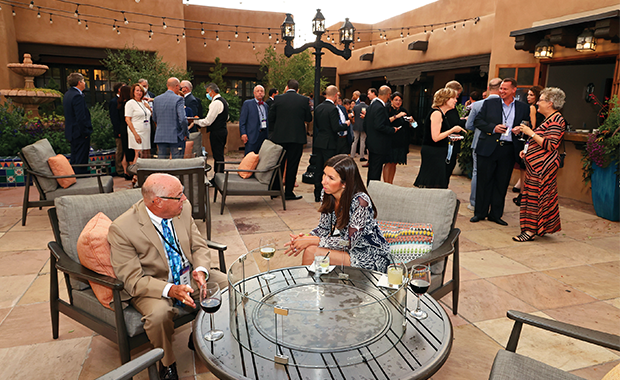 A celebration of the 2021 HCD 10 winners included cocktails, dinner, and networking on the hotel's terrace.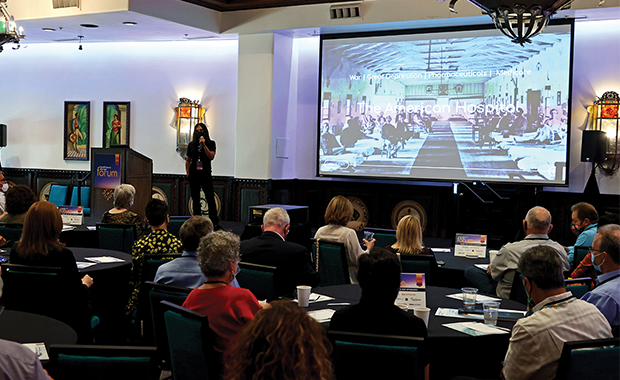 Keynote speaker Ari Peralta of Arigami kicked off Day 2 with a discussion on creating multisensory environments to support the needs of patients and caregivers.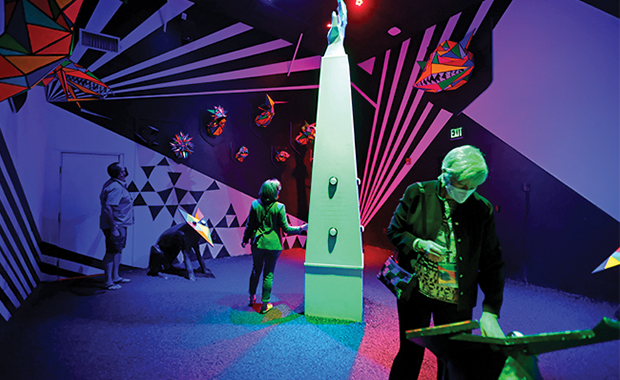 Meow Wolf's explorable art experience.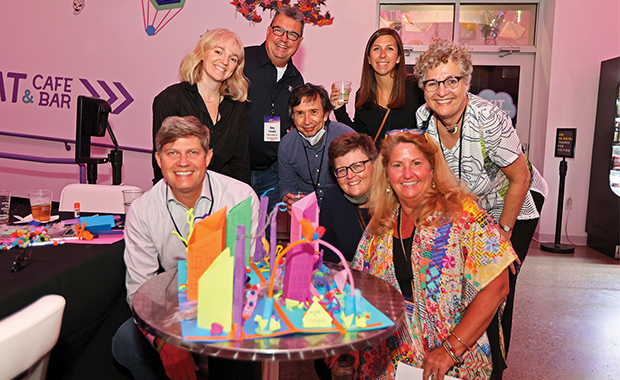 After touring Meow Wolf's explorable exhibits, teams of attendees competed to create their own art creations.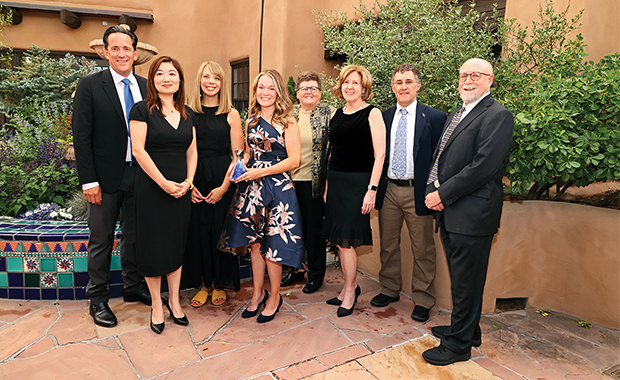 Some of the 2021 HCD 10 honorees join Editor-in-Chief Jennifer Kovacs Silvis (third from left) at the awards dinner.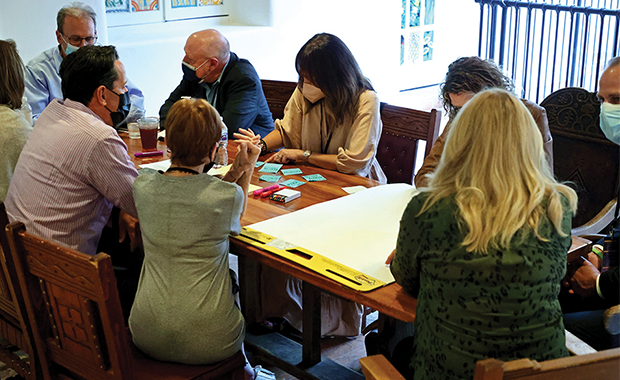 During small group breakout sessions, attendees discussed solutions to current healthcare challenges, with report-outs from each team shared on the last day.
---
The historic architecture, mountain views, and bustling arts scene of Santa Fe, N.M., provided a welcoming and inspiring backdrop for the fifth annual Healthcare Design Forum Sept. 13-15 at La Fonda on the Plaza.
Attendees—including Healthcare Design's Editorial Advisory Board, HCD 10 award winners, and other invited professionals—immersed themselves in three days of speaker sessions, small-group breakouts, and networking activities. The program featured a presentation on the future of hybrid healthcare spaces by Ari Peralta, CEO and founding partner of Arigami, and a panel discussion with healthcare art acquisition representatives on curating art for their respective communities. Additionally, Editor-in-Chief Jennifer Kovacs Silvis shared her annual presentation, "HCD Insights," digging into trends from the magazine's past year-plus of surveys, awards programs, and editorial coverage, and moderated a panel of recent HCD Rising Star award winners who offered a view of the industry—and ideas for change—from their unique perspectives.
Additional highlights included a visit to Meow Wolf, an explorable art experience in Santa Fe, where teams of attendees traversed interactive exhibits before coming together to test their own art skills. Attendees also broke into small group sessions during which teams were challenged to design multisensory responses to difficult patient/staff/family experiences, with consideration for what's possible today and what might be in years to come.
Finally, the hotel's terrace (and a double rainbow at sunset) offered a picture-perfect setting to raise a glass and celebrate the 2021 HCD 10 award winners during a celebratory dinner in their honor.
The event was made possible by sponsors Carolina, Interwoven, Kwalu, La Z Boy Healthcare, Paladin Healthcare, Porcelanosa, and Shaw Contract. Details on next year's Forum will be announced soon. Watch for updates at HCDmagazine.com and HCDforum.com.