2022 HCD Conference Preview: Daylight Strategies For Healthcare Settings
---
---
The 2022 Healthcare Design Conference + Expo will be held Oct. 8-11 in San Antonio. The annual event will offer a variety of keynote and breakout sessions on a range of topics.
Healthcare Design is previewing some of the upcoming educational sessions in a series of Q+As with speakers, sharing what they plan to discuss and key takeaways they plan to offer attendees.
Session: Sight and Light Beyond the Patient Room, Sunday, Oct. 09, 9:30-10:30 a.m. EST
Speakers: Adrian Lao, architect, partner, Dialog; Jill Robertson, partner, landscape architect, Dialog; Josh Bornia, associate, electrical engineer, Dialog; Raul Dominguez, partner, mechanical engineer, Dialog.
This session will demystify key challenges, synergies, and opportunities for bringing light and nature not only into patient rooms, but also into public spaces, waiting areas, diagnostic and treatment spaces, courtyards, and staff areas. This multidisciplinary panel of speakers will build a case for (and demonstrate success) using a combination of tools such as energy modeling, daylight modeling, landscape design, wayfinding, lighting design, medical planning strategy, and operational feedback from hospital administrators.
Healthcare Design: What's a misconception healthcare clients have about bringing daylight into their facilities and how do you address it?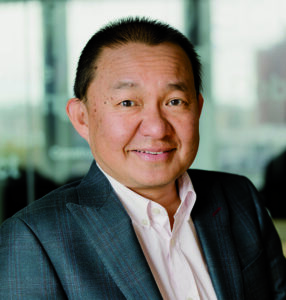 Adrian Lao: They sometimes think windows are an infection control risk or bring added energy costs. We have addressed the infection control issue through design—where do we place windows and how do we detail windows. By showing how we optimize window sizes and locations we also demonstrate that we can create an efficient envelope that doesn't overly burden energy costs.
What opportunities for improvement do you think exist within the healthcare design industry?
I think [daylight] can be optimized better through more collaboration between architects, engineers, and clinical planners. Our session will discuss these opportunities. For example, through close collaboration between massing, window placement, energy analysis, and modelling, we can show that a more successful solution is possible and a more desirable outcome is achieved.
What's one takeaway from your session that you hope attendees walk away with?
Decisions to optimize daylight are fundamental to the design process and drive decisions from the onset of design.
For more on the HCD Conference schedule and registration, visit hcdexpo.com.