First Look: Newport Hospital Emergency Department
---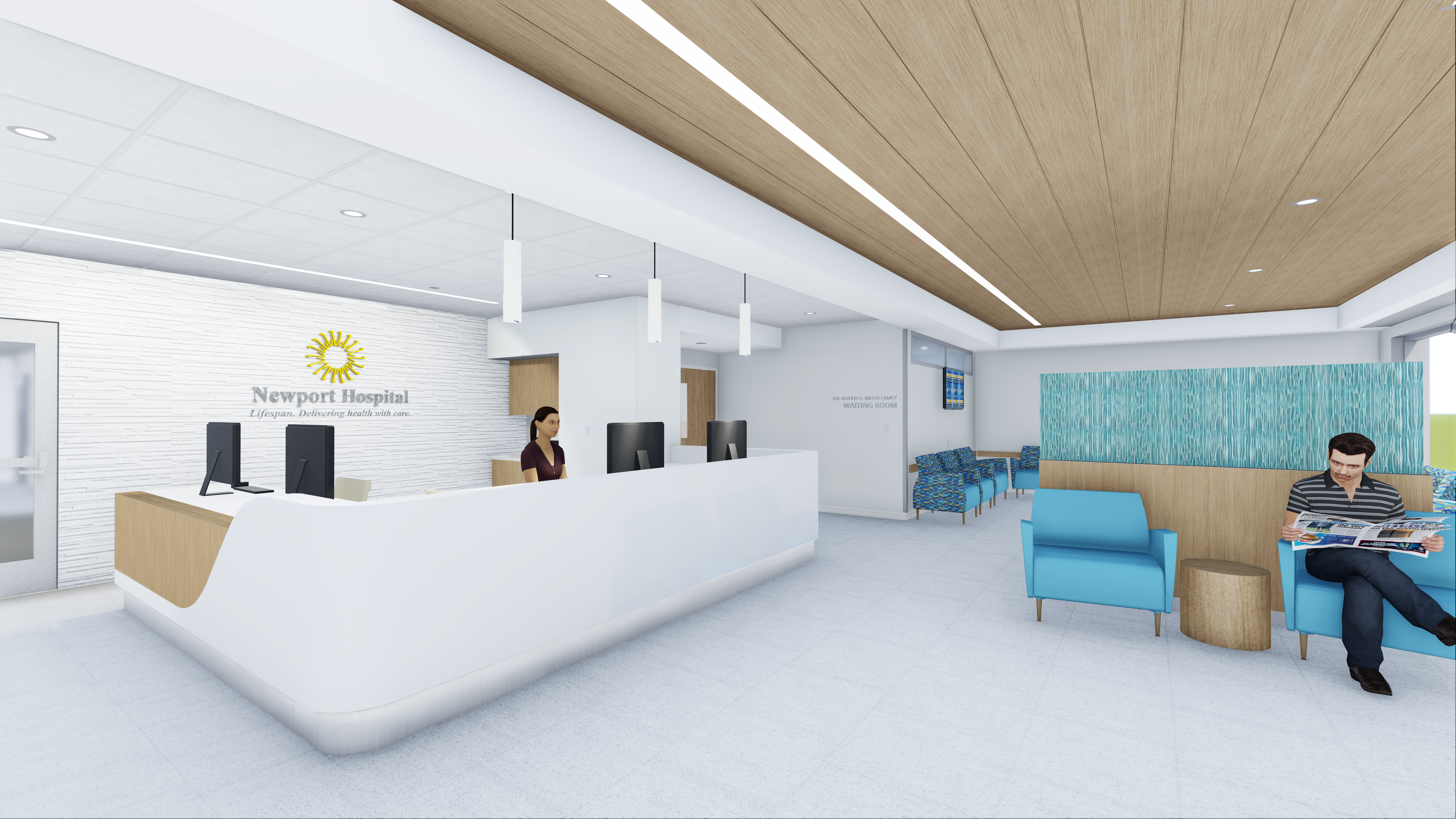 E4H Environments for Health Architecture
The new emergency department will include an open reception desk and an expanded staff lounge and conference room.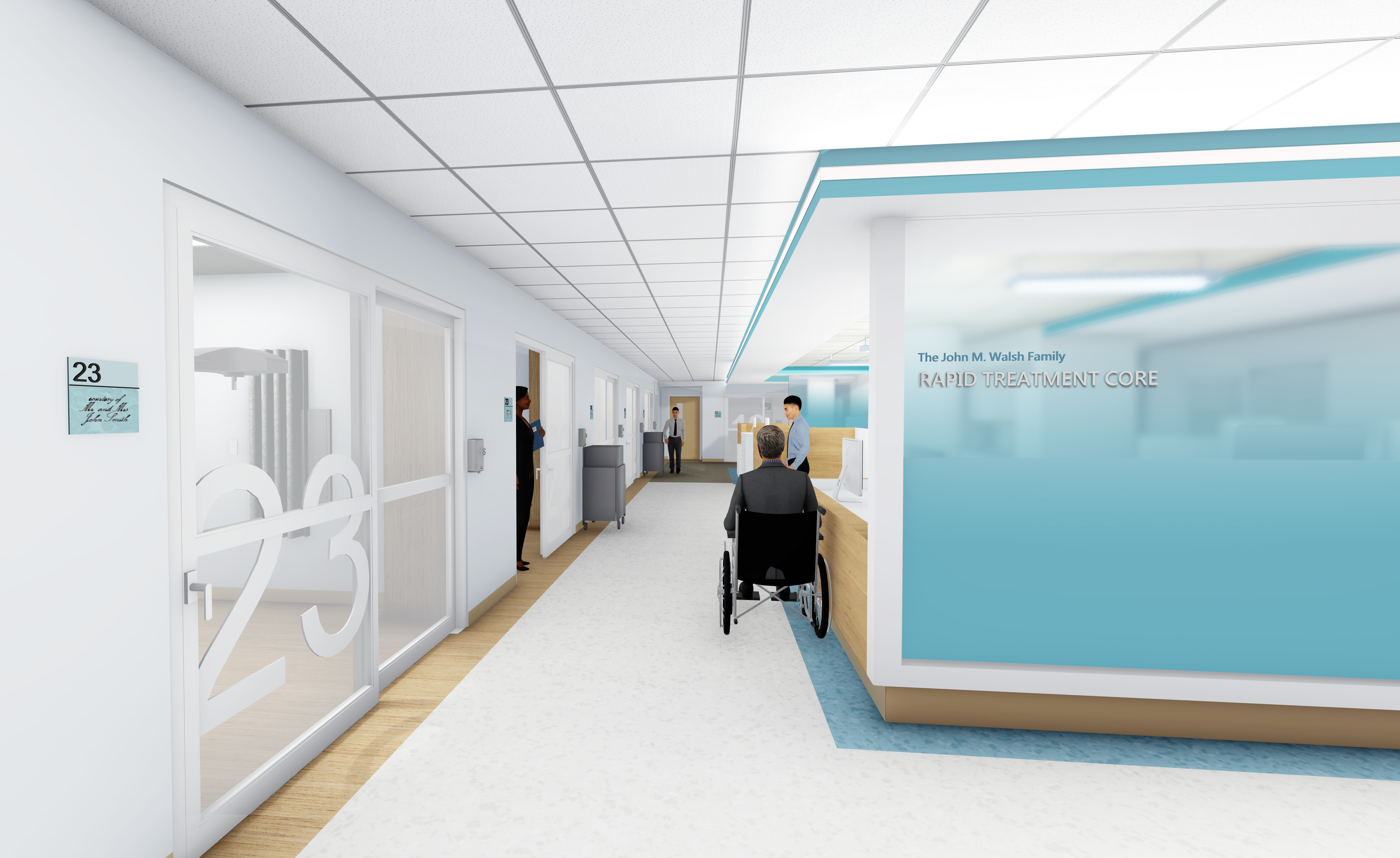 E4H Environments for Health Architecture
The Rapid Treatment Core area will consist of six exam rooms.
---
Newport Hospital, in Newport, R.I., is expanding its emergency department with changes designed to improve the patient experience, including delivering a more dignified care setting for behavioral health patients.
Designed by E4H Environments for Health Architecture (Boston) and constructed by Suffolk Construction (Boston), the project will increase the number of exam rooms from 17 to 29, including four behavioral health rooms separated from the general ED. Work stations in each of the treatment spaces will facilitate bedside registration and documentation. The expansion also adds private areas for patients and families awaiting clinical results.
The 21,000-square-foot project began in June and is expected to be completed by September 2019, with the ED remaining fully operational during construction.
Project details:
Facility name: Newport Hospital Emergency Department
Location (city and state): Newport, R.I.
Expected completion date: September 2019
Owner: Newport Hospital
Total building area: 21,000 sq. ft. (renovated space)
Total construction cost: $12.5 million
Cost/sq. ft.: $595
Architecture firm: E4H Environments for Health Architecture
Interior design: E4H Environments for Health Architecture
Contracting: Suffolk
Engineering: BR+A Engineers
Construction: Suffolk Construction