PHOTO TOUR: Endeavors Veteran Wellness Center and Steven A. Cohen Military Family Clinic
---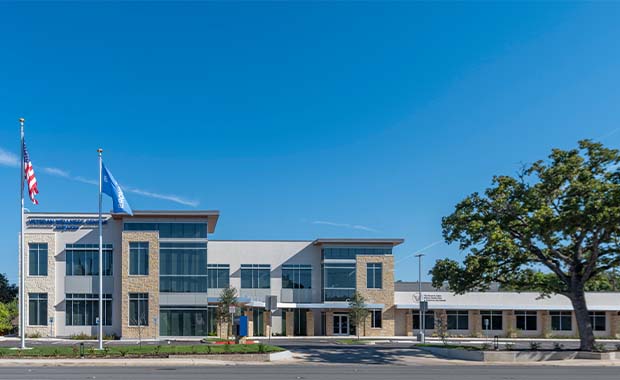 Lines & Light Studio
Endeavors' new comprehensive space for veteran health and wellness services is the first in South Texas to incorporate a veteran wellness center (entrance on left) and clinic (entrance on right) under one roof.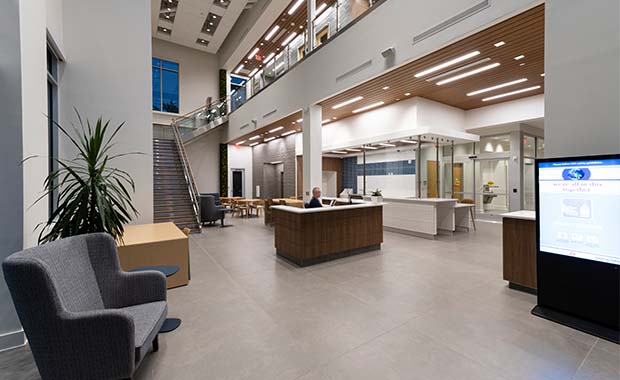 Lines & Light Studio
The two-story main entry lobby creates a welcoming space for visiting veterans via comfortable furniture, lounge areas, collaborative tabletops, and a full-service juice/coffee bar.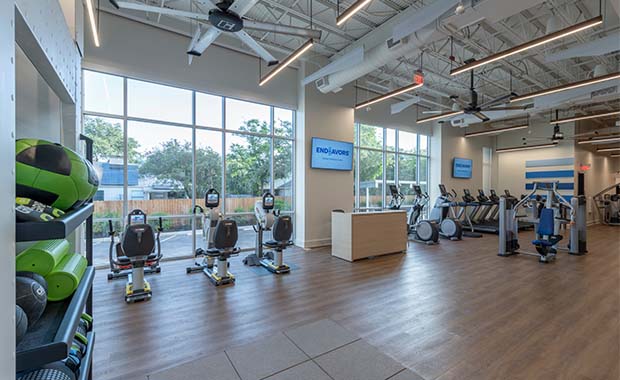 Lines & Light Studio
The fitness area connects with the building's wellness center and offers ample natural lighting and outdoor views. It also features equipment designed for those who use wheelchairs, walkers, and other mobility aids.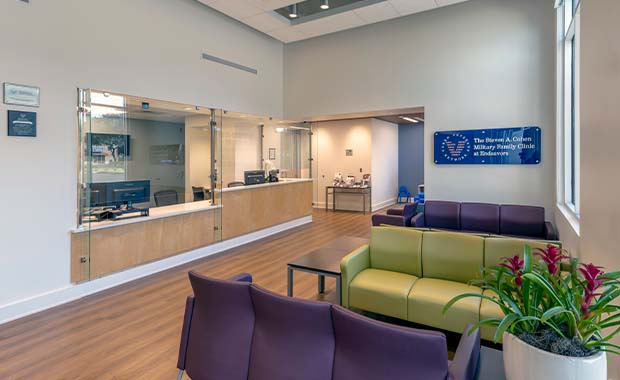 Lines & Light Studio
In addition to 11 treatment rooms, the facility offers a family therapy room, a space for childcare, a playroom, huddle and office space, and storage.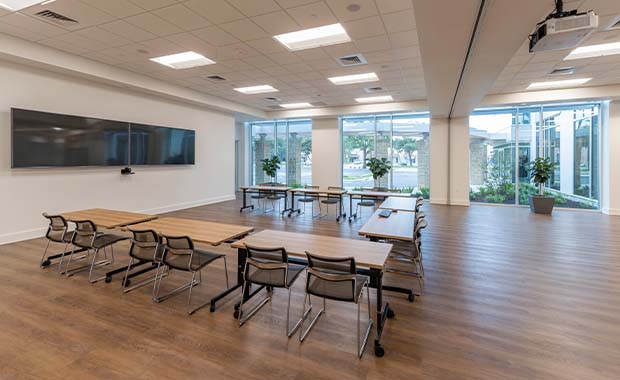 Lines & Light Studio
The community center can be divided into two separate spaces. It is also a vital part of the owner's veteran outreach, capable of hosting a variety of events and services, such as immunization clinics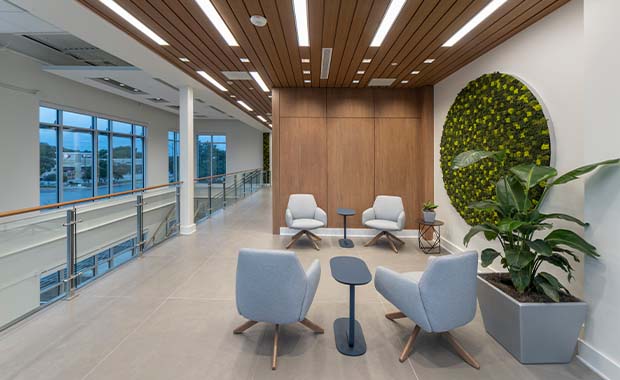 Lines & Light Studio
The 10,000-square-foot second floor includes collaborative huddle spaces, private offices, conference rooms, and lease space for doctors. The interior design features a soothing, relaxing environment for veterans by incorporating reindeer moss preserved, warm wood textures, and creamy whites.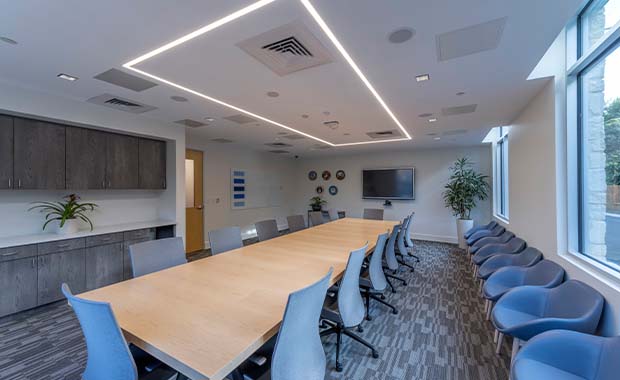 Lines & Light Studio
The executive board room displays seals for all five military branches to reinforce Endeavors' mission of serving veterans.
---
Endeavors in San Antonio, Texas, provides supportive services for vulnerable people in crisis, including veterans, migrants, families, and children. Its newly updated Veteran Wellness Center and Steven A. Cohen Military Family Clinic in San Antonio offers an integrated space for mental healthcare services, including mental healthcare and therapy, emergency services, life skills, wellness events, and support groups.
Project goals for the renovation and addition project included developing a prototype design for future wellness centers, consolidating Endeavors' satellite offices, and creating a community center for in-house veteran events.
Led by RVK Architecture (San Antonio, Texas) the project features a two-story addition and renovations to an existing building. The main entrance lobby serves as a segue to the building's wellness center; 2,000-square-foot community center; and second-story offices, which include lease space for doctors and massage therapists. A family clinic, located on the building's east end, features a separate entrance and connects to the community center. The clinic houses a mix of exam rooms, meeting space, and offices.
Interior finishes, from light woods to reindeer moss preserved, reference natural tones and help establish a tranquil environment throughout the building.
Project details:
Facility name: Endeavors Veteran Wellness Center and Steven A. Cohen Military Family Clinic
Location: San Antonio, Texas
Completion date: March 2021
Owner: Endeavors Inc.
Total building area: 30,549 sq. ft.
Total construction cost: Confidential
Cost/sq. ft.: Confidential
Architecture firm: RVK Architecture
Interior design: RVK Architecture
General contractor: F.A. Nunnelly Co.
Engineering: Pape-Dawson Engineers Inc.(civil), MEP Engineering Inc. (MEP), Lundy & Franke Engineering Inc. (structural)
Builder: N/A