FIRST LOOK: Cincinnati Children's Hospital Medical Center
---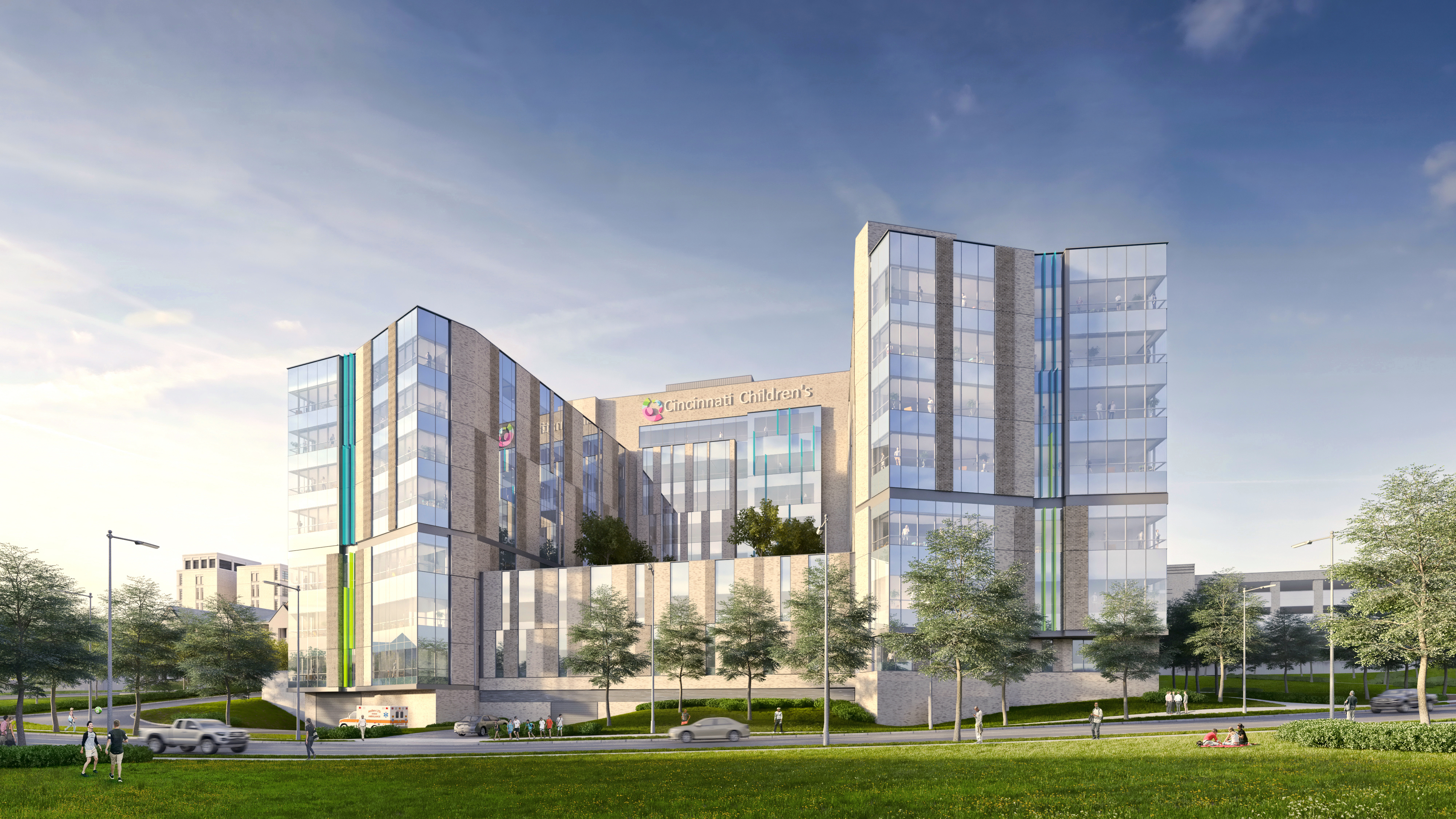 ZGF Architects
The design team hosted 13 integrated design events that enabled hundreds of stakeholders to provide input and test a variety of department and room configurations and designs for the 609,100-square-foot addition and the 136,100-square-foot renovation.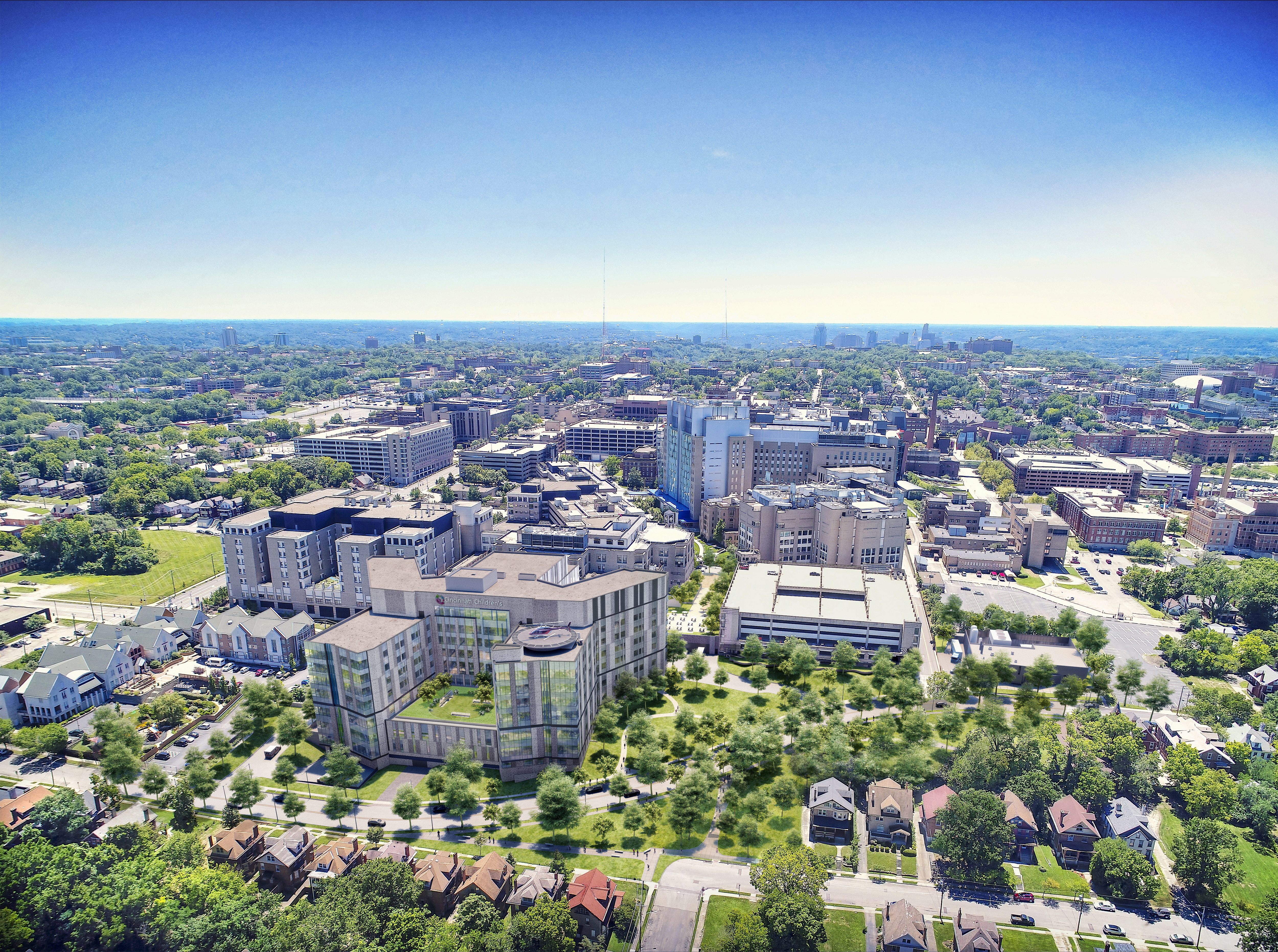 ZGF Architects
The emergency department and urgent care unit will be located on the ground floor with a dedicated patient and family entrance to increase ease of access and reduce stress for incoming patients and families.
---
Cincinnati Children's Hospital Medical Center  has experienced significant growth over the last decade, particularly in patients needing critical care. To answer the demand, the children's medical center is constructing a new 609,100-square-foot addition and renovating 136,100 square feet of its existing critical care building at its flagship campus in Cincinnati.
The addition and renovation, which are expected to be completed by fall 2021 and early 2024 respectively, will accommodate and empower further growth by expanding services for the sickest children, including patients needing neonatal and pediatric intensive care, cardiac intensive care, and bone marrow transplants.
The new building will support novel treatments and care delivery strategies and will connect seamlessly to current inpatient critical care facilities, adding 225 critical-care beds, an expanded emergency department with 60 patient rooms, a roof-top heliport, and right-sized clinical support functions to meet increased demand. The emergency department will also feature a wet lab to support clinical research and flexible behavioral health and medical treatment space.
The new critical care patient rooms will provide both adequate space for families and technology and equipment to support the complexity of highly acute patient care in the pediatric environment.
The design team, including ZGF Architects (Seattle and Portland, Ore.; architecture, interior design, landscape design and master planning) and GBBN (Cincinnati; associate architect), used a Lean process to maximize space dedicated to patient care while enhancing the family and staff experience.
An assortment of quiet and social spaces will be easily accessible from patient rooms to encourage the self-care needed to support patients in their healing. Another priority was building in additional staff support space, as their space had been sacrificed over the years to accommodate patient growth.
The interiors will have a kaleidoscope theme, representing Cincinnati Children's collaborative spirit and commitment to discovery, which will be reflected through the materials, colors, and architectural shapes and patterns. Increased access to natural daylight and views to nature will also help create moments of respite for families and staff.
The project is targeting LEED Silver certification.

Project Details:
Facility name: Cincinnati Children's Hospital Medical Center
Location: Cincinnati
Expected completion date: Fall 2021 (new building); early 2024 (renovation)
Owner: Cincinnati Children's
Total project area: 745,200 sq. ft. (new building: 609,100 sq. ft.; renovation: 136,100 sq. ft.)
Total construction cost: $550-$650 million
Architecture firm: ZGF Architects (architecture, interior design, landscape design, and master planning) and GBBN (associate architect)
Interior design: ZGF Architects and GBBN
Engineering: THP (structural), Fosdick & Hilmer Consulting Engineers (design), The Kleingers Group, Inc. (civil), and Affiliated Engineers, Inc. (MEP concept design and master planning)
Construction: Messer Construction
Environmental graphics: Kolar Design, Inc.
Technology consultant: Mazzetti
Landscape design: ZGF Architects and VLA
Medical equipment planning: Walsh Consulting Group
Lighting design: Pivotal Lighting Design