PHOTO TOUR: Le Bonheur Children's Outpatient Clinic
---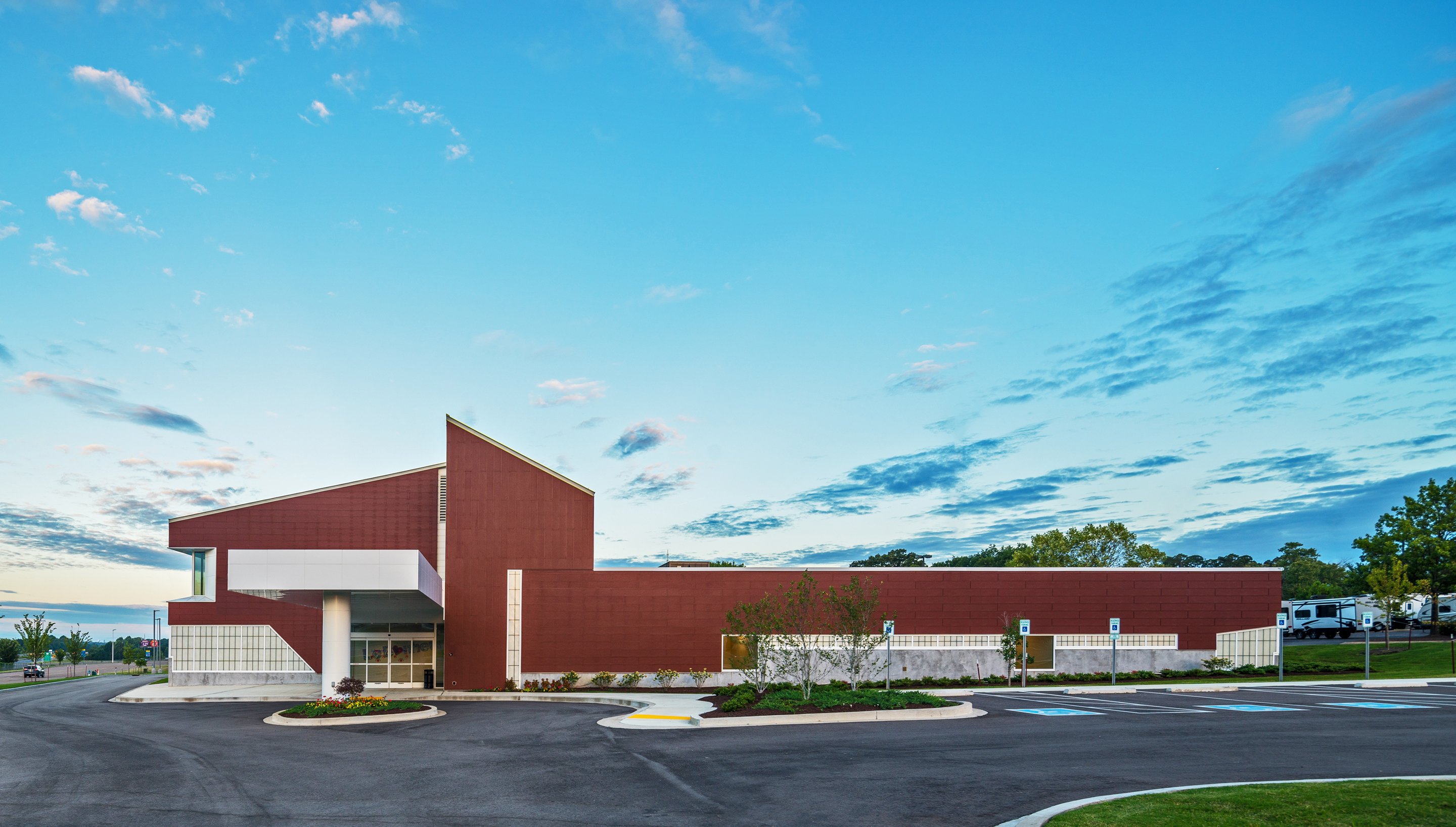 Ken West
The design team borrowed from the traditional architecture of the regional to design a gable roof on the building, helping make the structure more visible from the highway.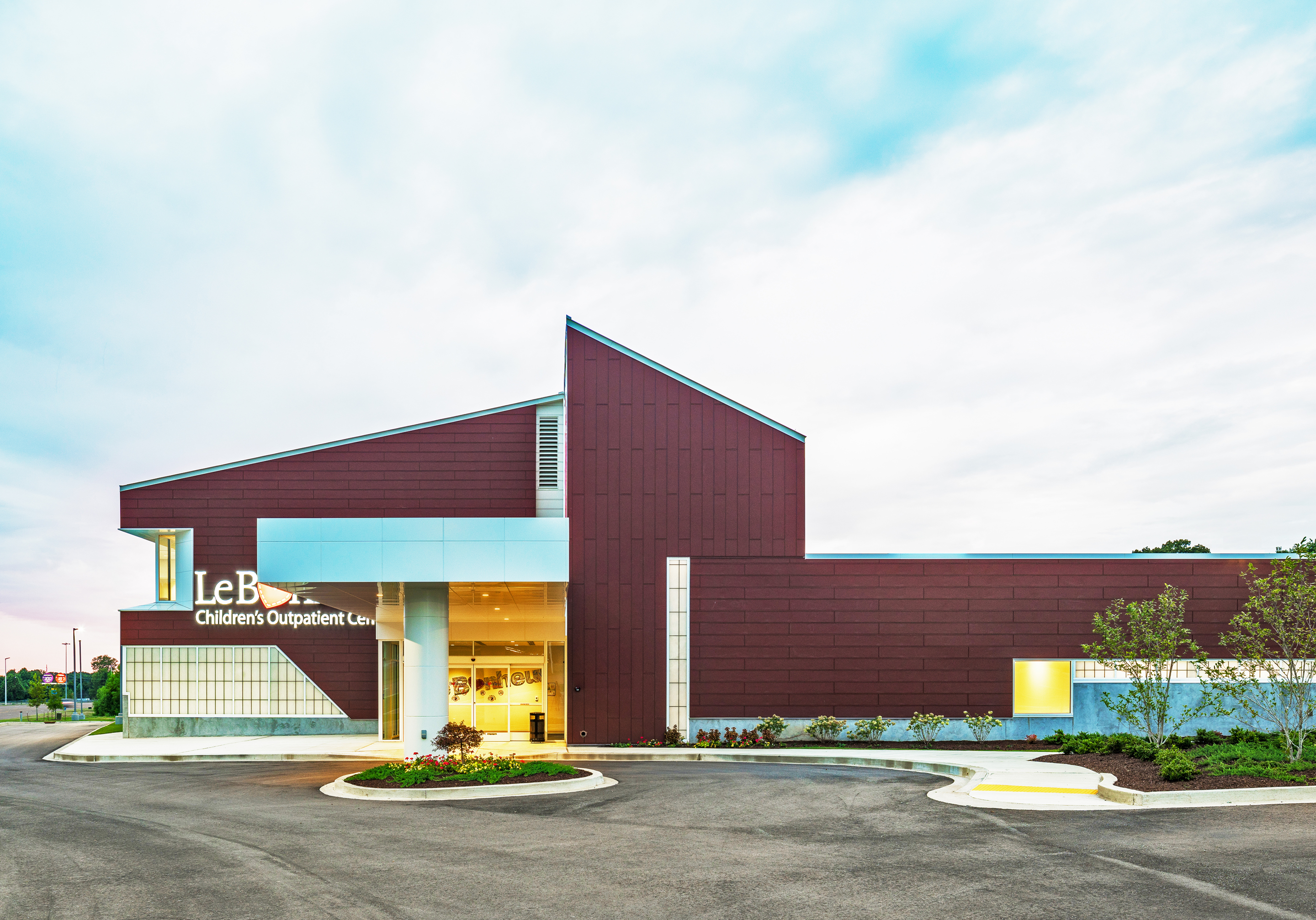 Ken West
Forms and materials were chosen to provide the feeling of a "home away from home," as well as create a cohesive visual connection with other Le Bonheur facilities in the region.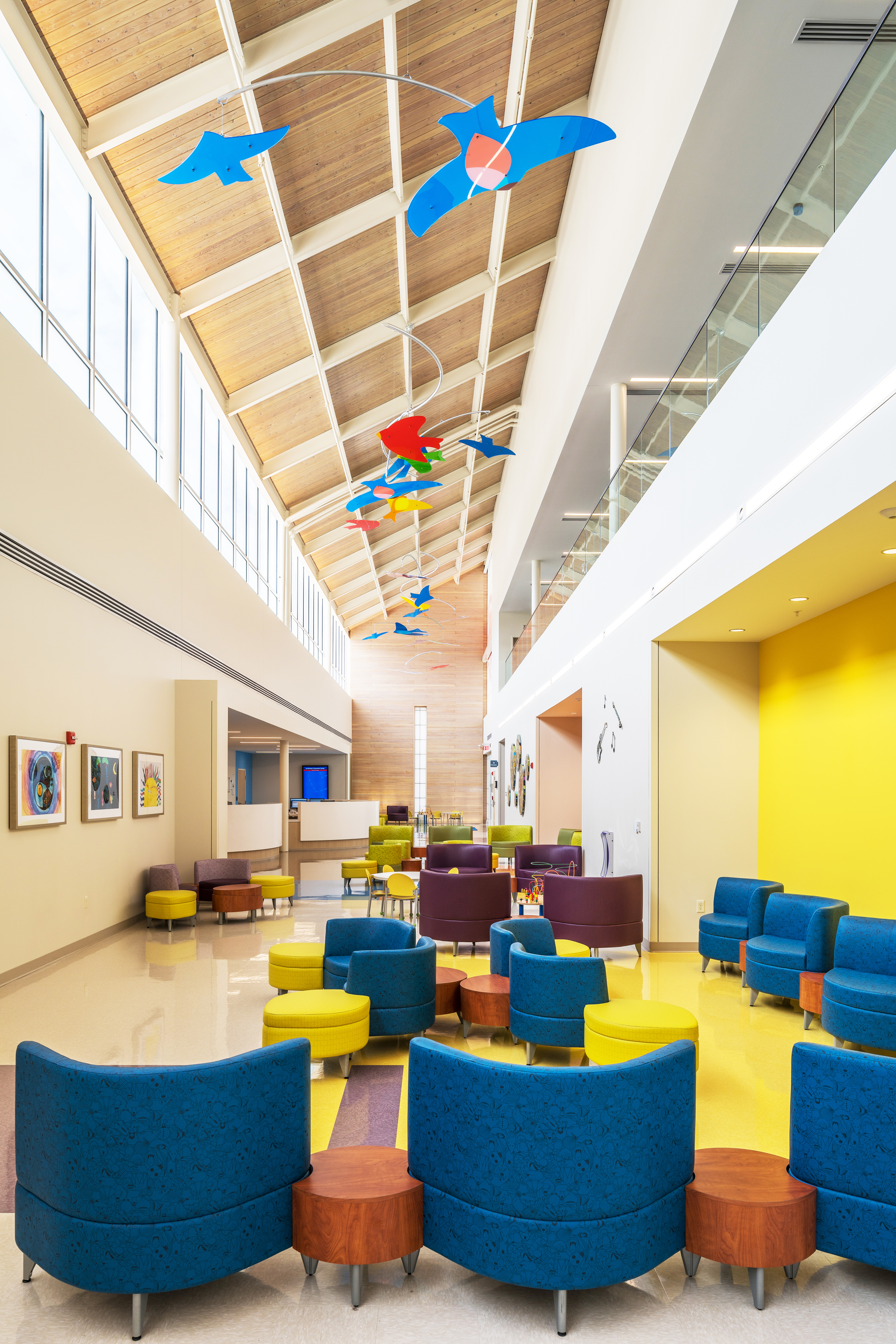 Ken West
The interior of the main gallery acts as an engaging art space. The space features a whimsical avian mobile, designed by artist Tylur French.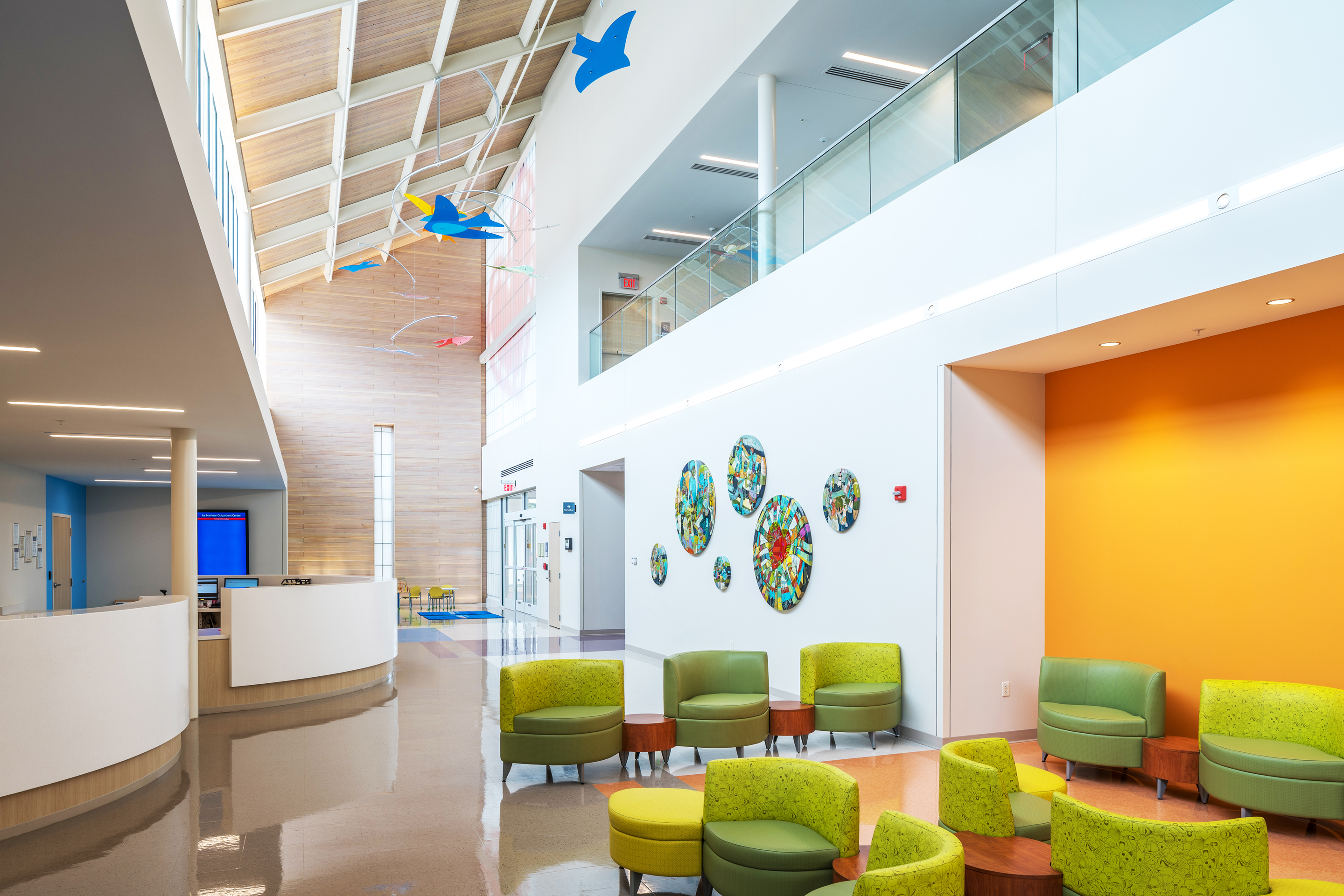 The heart-shaped reception desk is visible from both entrances and across the entirety of the main gallery, making staff easily accessible to visitors and patients.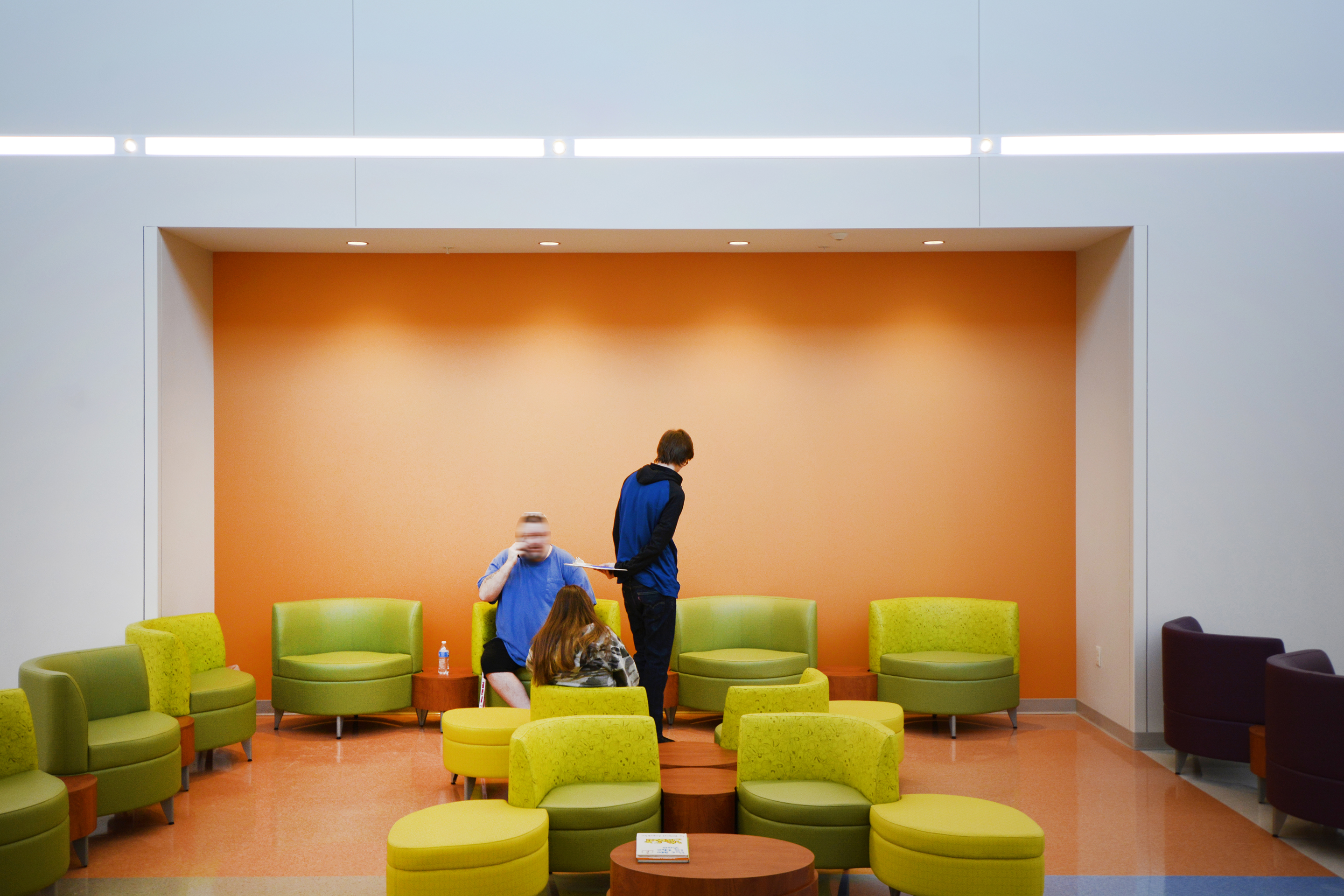 Ken West
Recessed waiting niches and modular furniture provide splashes of bright color, creating visual separations of space without the addition of physical barriers.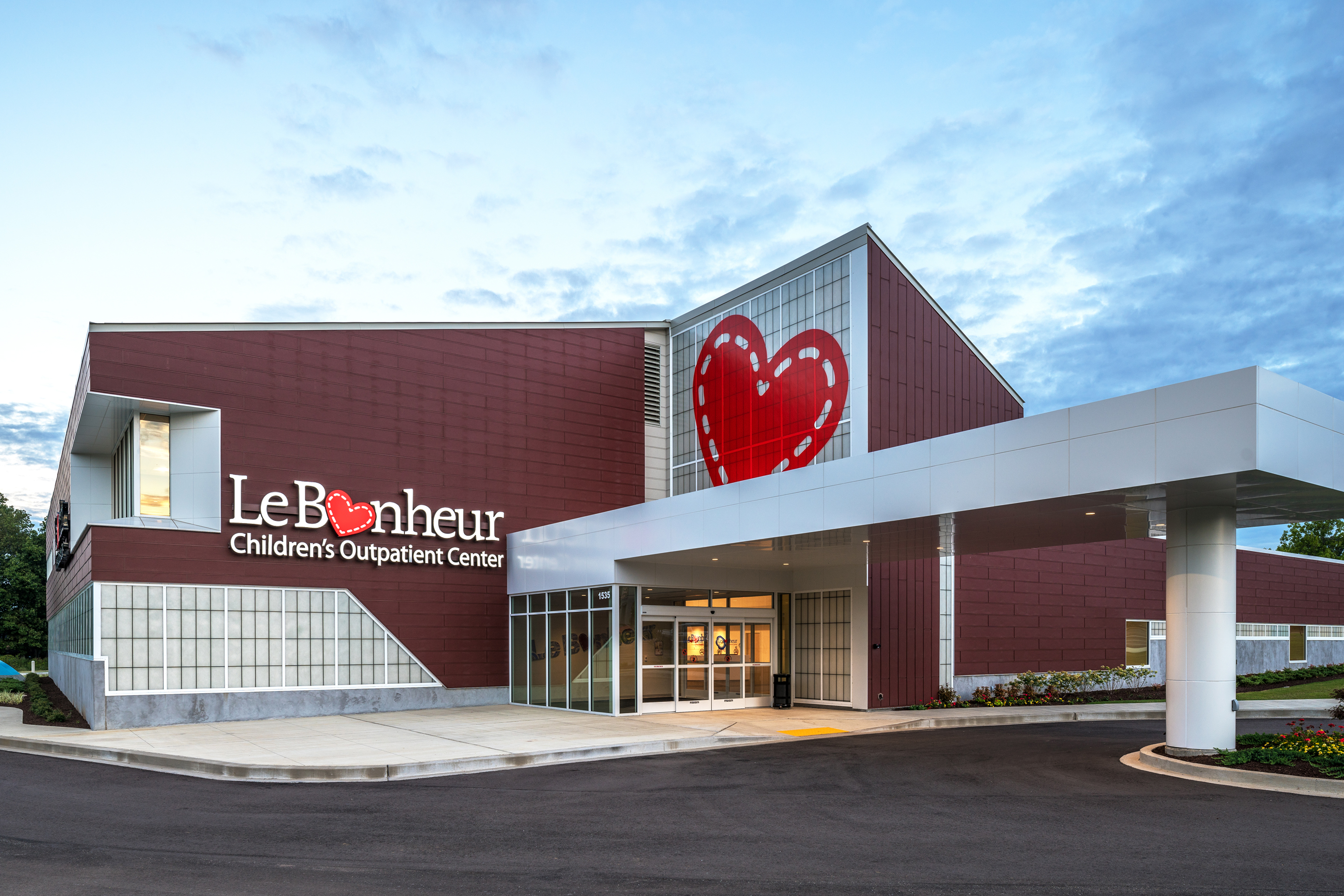 Ken West
Clay-colored fiber cement panels and board form the foundation walls.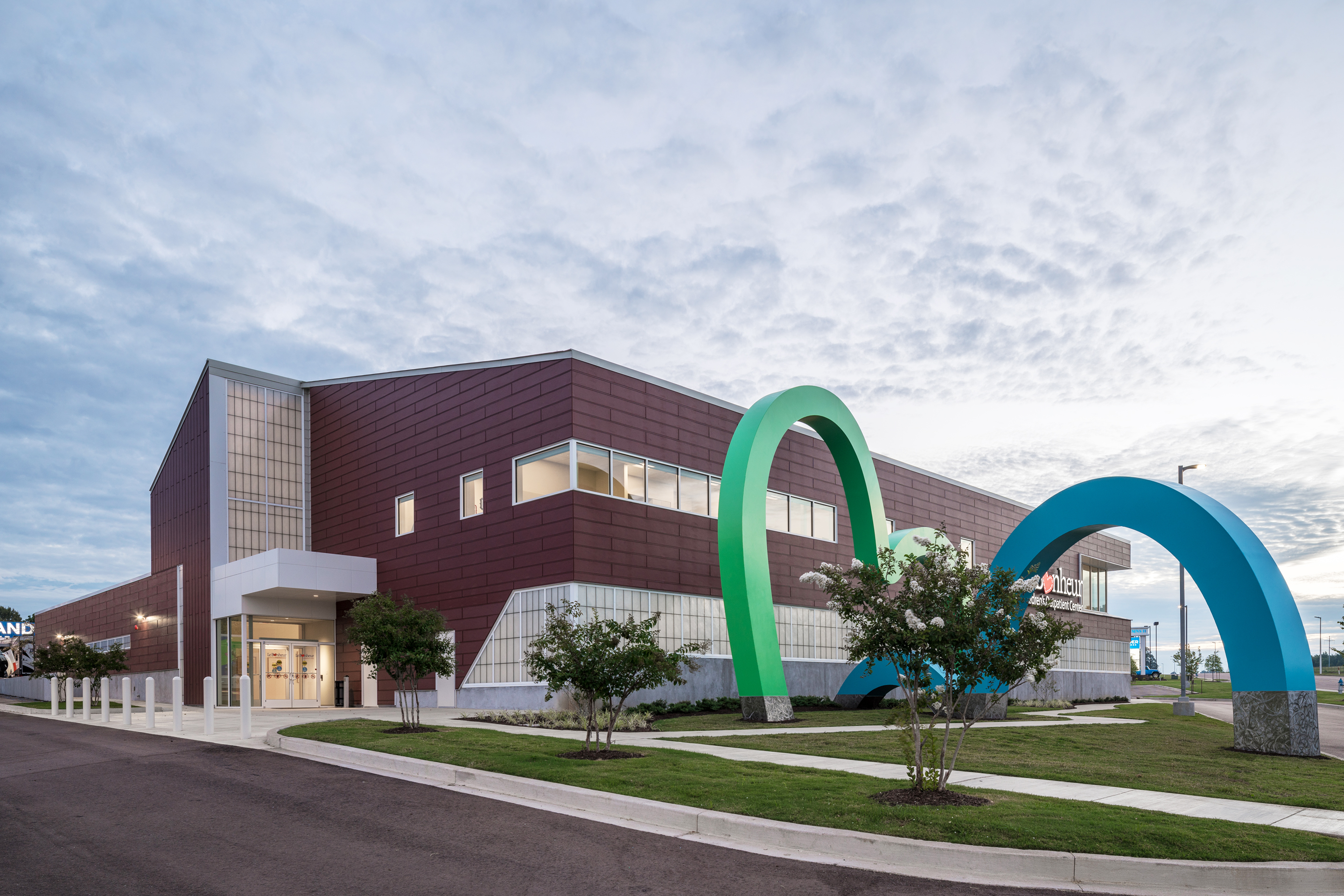 Ken West
Bright green and blue heart sculptures, designed and installed by Memphis-based creative group Youngblood Studio, further emphasize the outpatient facility's presence in the area.
---
Having outgrown its current location in Jackson, Tenn., Le Bonheur Children's Hospital saw the need to expand its presence in the region. The organization wanted a location that was easily accessible and visible to patients and families, which was found in a site directly off a major highway in the area.
The new 30,880-square-foot outpatient facility, designed by Brg3s Architects (Memphis) and Bottletree Design Group (Memphis), houses 20 exam rooms (with room for expansion) and multiple procedural rooms. The facility opened in January 2018.
Project details:
Project Name: Le Bonheur Children's Outpatient Clinic
Location: Jackson, Tenn.
Completion year: January 2018
Owner: Methodist Le Bonheur Healthcare
Built Area: 30,880 sq. ft.
Construction cost: $5.4 million
Cost/sq. ft.: $174
Architecture: Brg3s Architects, Bottletree Design Group
Interior design: Brg3s Architects, Bottletree Design Group
Contracting/construction: Fisher Construction Co. Inc.
Engineering: Allen & Hoshall Engineering