PHOTO TOUR: Hartford HealthCare's Health Center At Perkins Farm
---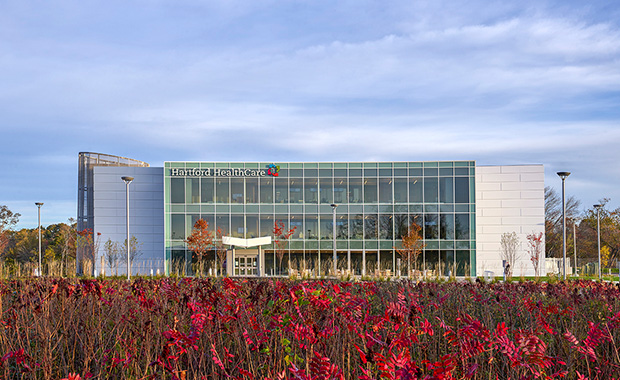 Halkin Mason Photography
Waiting areas at the center are oriented and open to the surrounding landscape.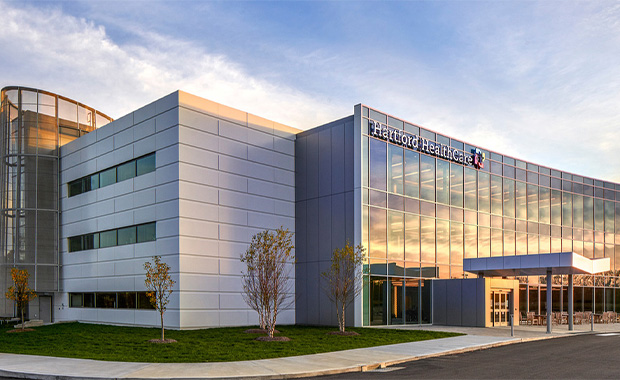 Halkin Mason Photography
The building is a simple, curving rectangle featuring a glazed curtain wall at the entry and waiting areas and a sculptural "beacon" surrounding a stair tower facing the approach and the highway.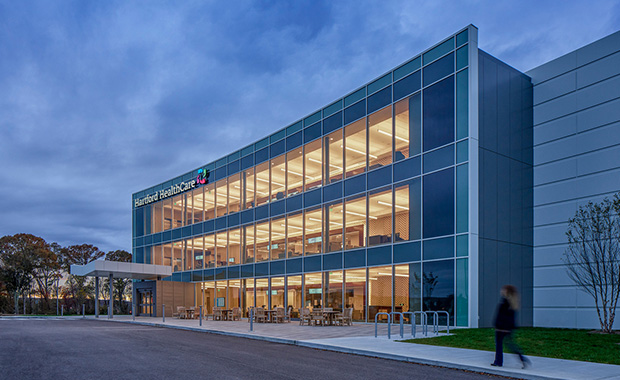 Halkin Mason Photography
An offset entry creates a small plaza accessible from the interior for patient and staff amenity space as well as community events.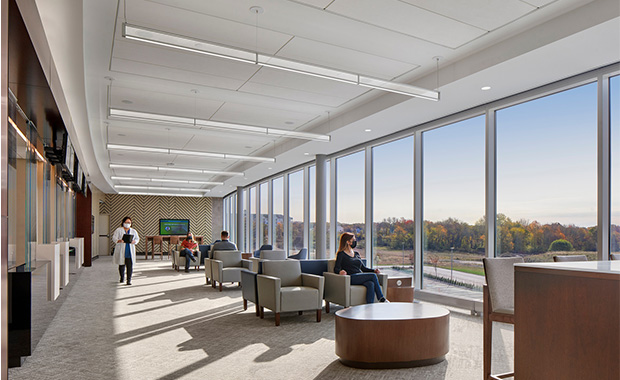 Halkin Mason Photography
Floor-to-ceiling glass in the waiting areas brings in abundant daylight and offers views toward the surrounding landscape and the distant shoreline. Digital signage at reception permits flexibility in clinical specialty assignment.
Halkin Mason Photography
Daylight is emphasized in exam, treatment, and staff areas with both dedicated windows and borrowed light.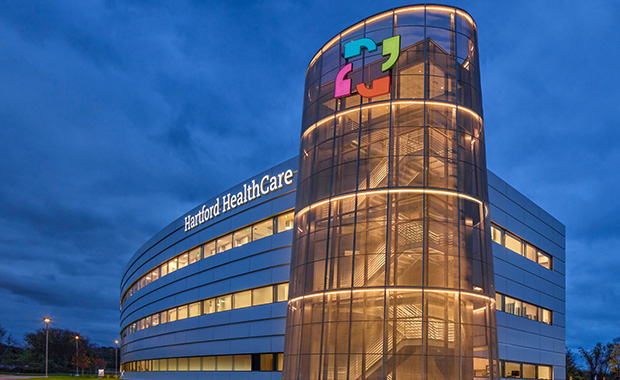 Halkin Mason Photography
The northwest side of the building, prominent along the main interstate features a curving "hull" shape and an abstracted "lighthouse" form, both inspired by the town's renowned nautical heritage. Internal and external LED lighting creates a subtle balance between transparency and overall form, and asserts a dramatic presence facing the interstate.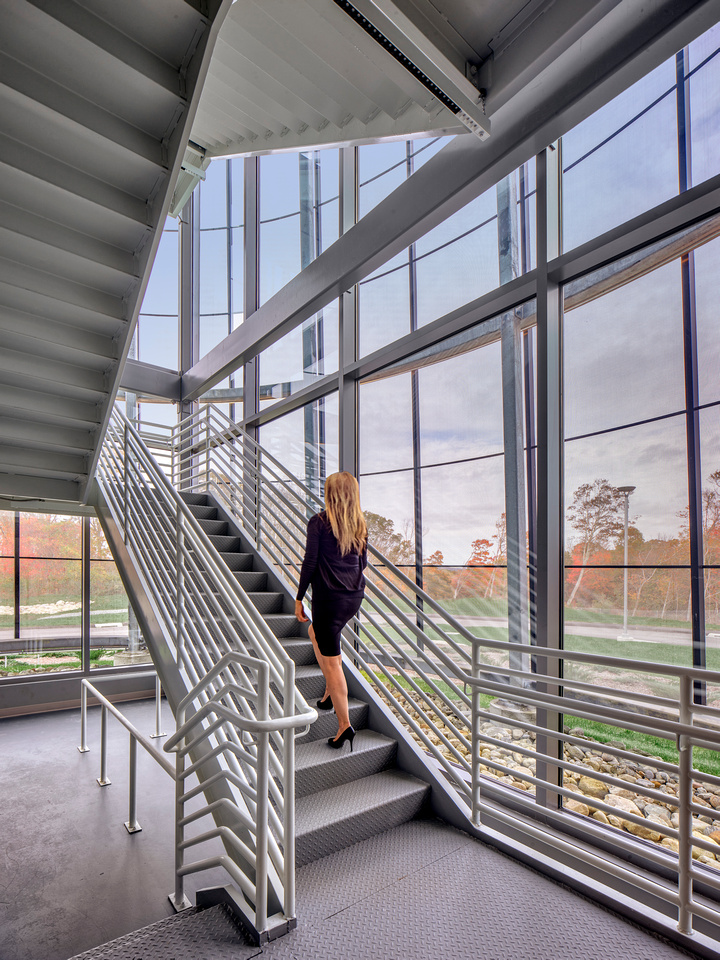 Halkin Mason Photography
A stainless-steel mesh clad stair tower at the southwest corner re-interprets a locally famous lighthouse to help convey a distinctive sense of place
---
Hartford HealthCare (Hartford, Conn.) wanted to build a new ambulatory care facility to support outpatient services for heart and vascular, neurosciences, and primary care, as well as offer full external imaging services.
The three-story, 45,000-square-foot project, Hartford HealthCare's Health Center at Perkins Farm, was brought to life in January 2020 in the seaport town of Mystic, Conn.
Designed by Perkins&Will (New York), the center is adjacent to in I-95 interstate. The form features a curved volume with white, raked horizontal panels suggestive of a ship's hull as a homage to the historic seaside village.
At the southwest corner, a stainless-steel mesh clad stair tower delivers an interpretation of a local lighthouse to create a distinctive and meaningful presence along the highway. Concealed lighting internal to the form creates a soft glow, serving as a visual beacon on the exterior.
Each floor is approximately 15,000 square feet with imaging, rehabilitation services, and public community areas situated on the ground floor, while primary care and urology departments are located on the second level, and cardiovascular services and neuroscience services on the third floor of the building. Clinical exam areas encourage operational flexibility with modular layouts that can expand and contract as scheduling and specialities require.
Additionally, the public face of the building, visible from the parking lot, features an open and inviting glass façade. The facility focuses on providing visible connection to nature and daylight, providing clear and easy visual clues for wayfinding, and supporting patient independence. Public-facing programs are placed along the side of the building, while daylight-filled waiting areas orient to the south, away from the highway noise, and have direct access to a small plaza that serves as a public event space for health fairs and other civic gatherings supporting the surrounding community.
Project details:
Facility name:  Hartford HealthCare Health Center at Perkins Farm
Location: Mystic, Conn.
Completion date: January 2020
Owner: Hartford Health
Total building area: 45,000 sq. ft.
Total construction cost: Confidential
Cost/sq. ft.: Confidential
Architecture firm: Perkins&Will
Interior design: Perkins&Will