PHOTO TOUR: Orléans Health Hub
---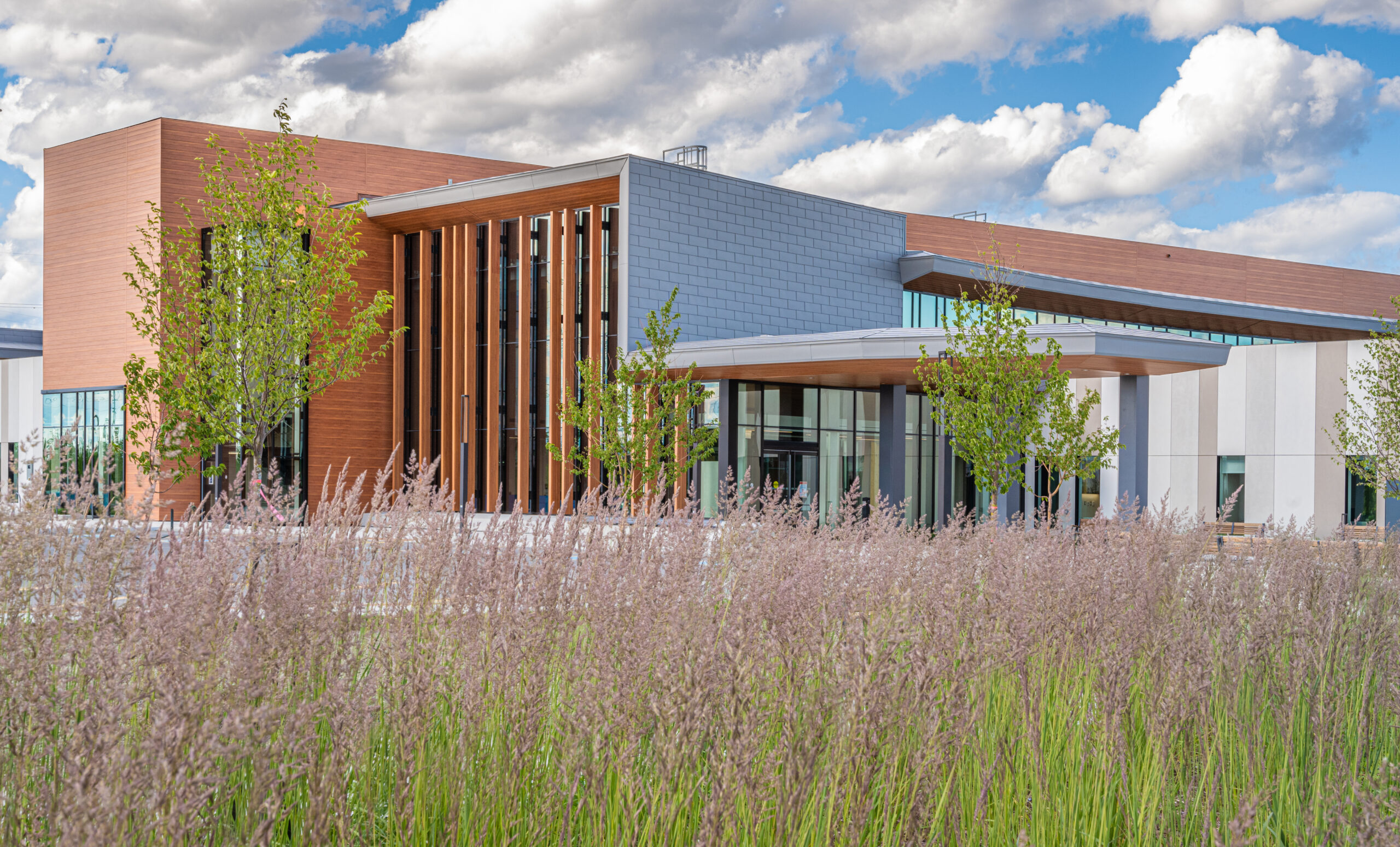 Photo courtesy of HDR © 2021 Richard Martin
A foundational study of the region's geology, geography, flora, and fauna inspired the exterior design. For example, here, long grass meadows are reintroduced to provide a sense of respite.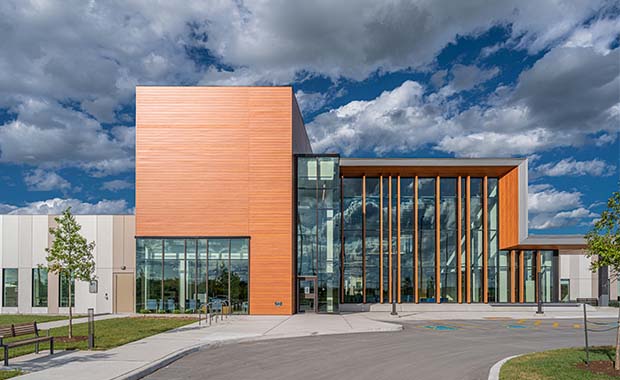 Photo courtesy of HDR © 2021 Richard Martin
Exterior wood cladding and abundant natural light evoke a sense of warmth and create a welcoming atmosphere.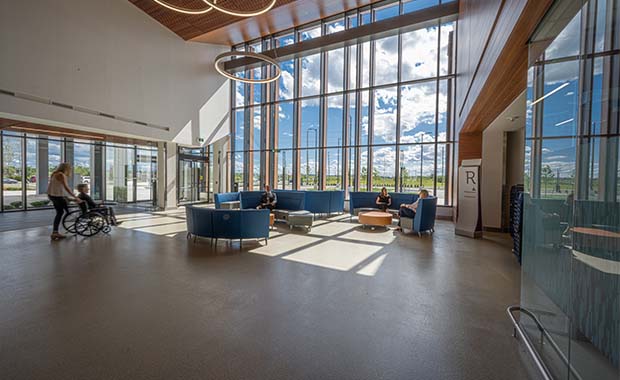 Photo courtesy of HDR © 2021 Richard Martin
Daylighting and simplified wayfinding were top priorities for the design team. Upon arrival, patients and members of the community enjoy communal seating and ease of navigation.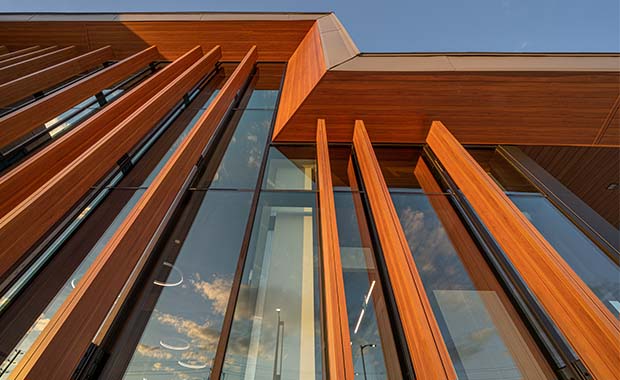 Photo courtesy of HDR © 2021 Richard Martin
Floor-to-ceiling curtain wall glass is framed by wood cladding, offering a glimpse inside the hub.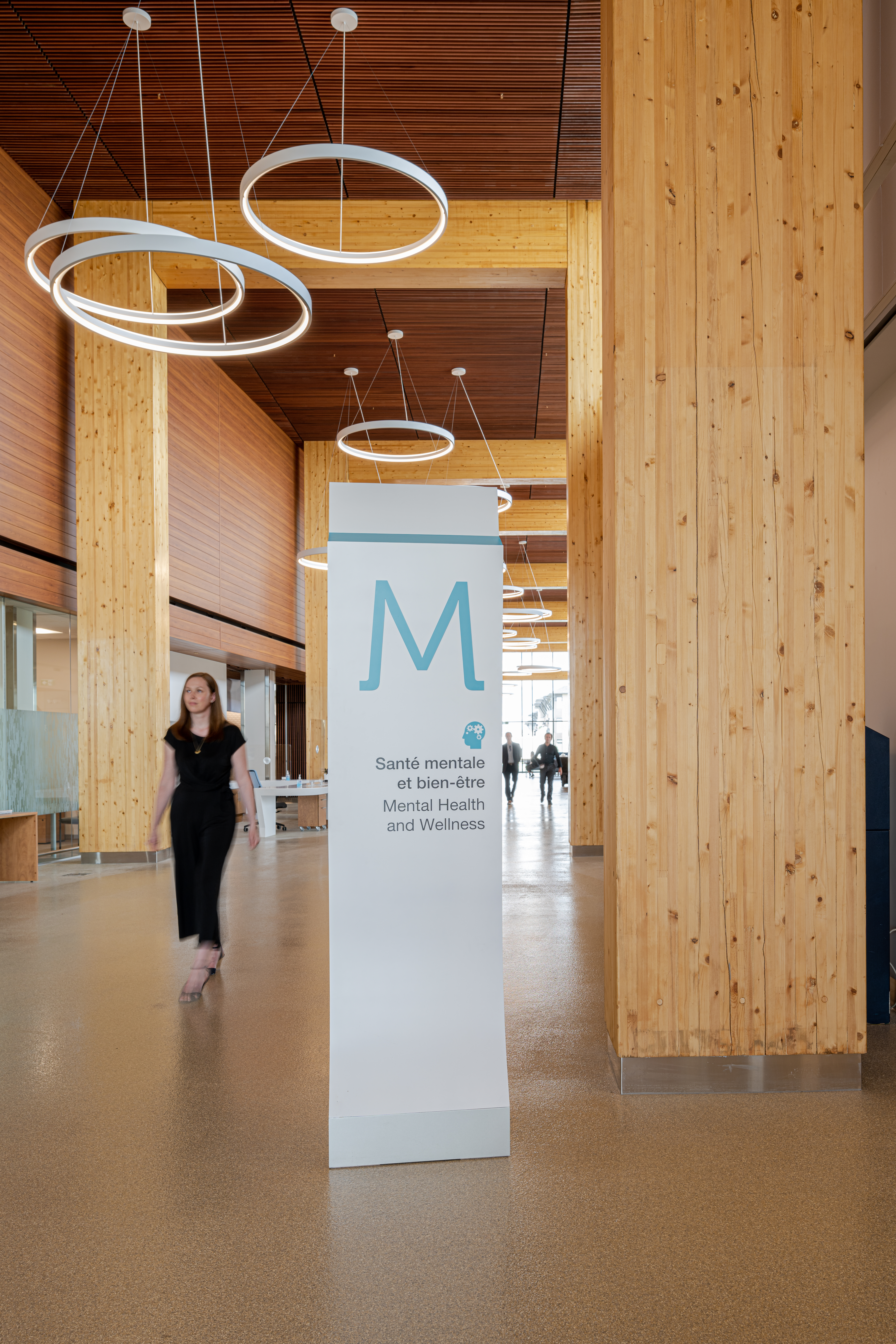 Photo courtesy of HDR © 2021 Richard Martin
The natural landscape of Petrie Island informed the creation of an internal spine as a primary organizational element for the hub. Structural mass timber and circular lighting reinforce connections to the natural realm.
---
The Orléans Health Hub, a new 90,000-square-foot community-oriented hospital in Ontario, Canada, opened October 2021 in the East Ottawa suburb of Orléans. Designed by HDR (Kingston-Ottawa, Canada), the health hub is comprised of seven distinct healthcare and community organizations, integrating wellness, condition management, and specialty outpatient services.
The Orléans Health Hub is designed to be a one-stop shop for health. With community support programs such as counseling and wellness-centric retail under one roof, as well, the design streamlines offerings for local residents and patients with multiple chronic diseases.
While the hub's collaborative approach proposes a new way to provide primary and secondary healthcare, its unique location encourages reconnecting with the natural realm. Situated near the Ottawa River and Petrie Island, the project inspired by nature from the outside in.
For example, the natural canals of Petrie Island informed the development of an internal spine as the hub's primary organizational element. A system of trails connects to a nearby neighborhood, inviting patients and the community to enjoy outdoor recreation. The reintroduction of long grass meadows and native plants will re-naturalize the landscape to provide respite among the growing suburban region. Exterior wood cladding, structural mass timber, crafted wood corridors, and a living green wall are examples of contextually relevant material selection.
The Orléans Health Hub is a partnership between Bruyère, Youth Services Bureau of Ottawa, Children's Hospital of Eastern Ontario, Eastern Ottawa Resource Centre, Hôpital Montfort, ParaMed, Ottawa Public Health, Geronto-Psychiatry Community Services of Ottawa and Home and Community Care Support Services Champlain.
Project details:
Facility name: Orléans Health Hub
Location : Orléans, Ontario, Canada
Completion date: October 2021
Owner: Hôpital Montfort
Total building area: 90,000 sq. ft.
Total construction cost: $59.2 million
Cost/sq. ft.: N/A
Architecture firm: HDR
Interior design: HDR
General contractor: EllisDon
Builder: Infrastructure Ontario