PHOTO TOUR: Marquette University Athletic and Human Performance Research Center
---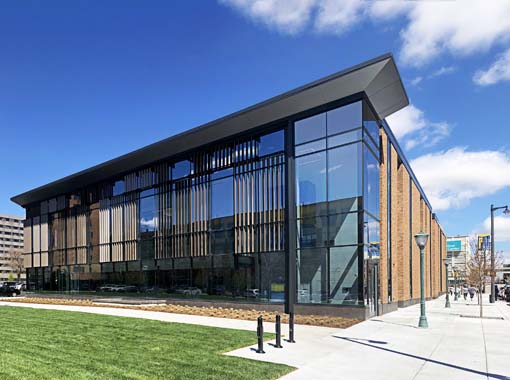 HGA
The exterior of the AHPRC picks up the vertical rhythm and materiality of nearby buildings utilizing an elegantly-detailed palette of brick, metal, glass, and granite.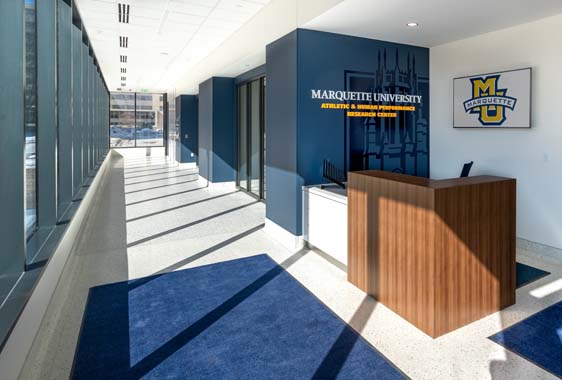 JKeller Fotos
The reception desk and south entry corridor incorporate the university's color palette.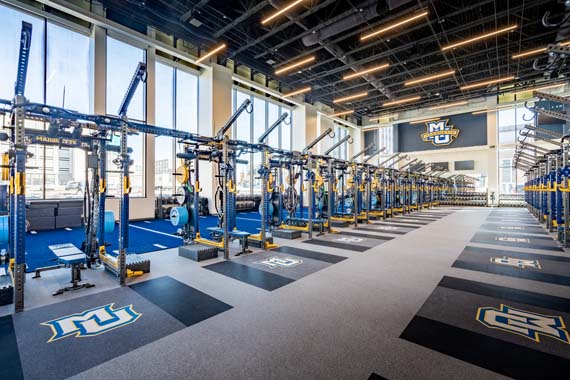 JKeller Fotos
The 46,000-square-foot facility includes a strength and conditioning room.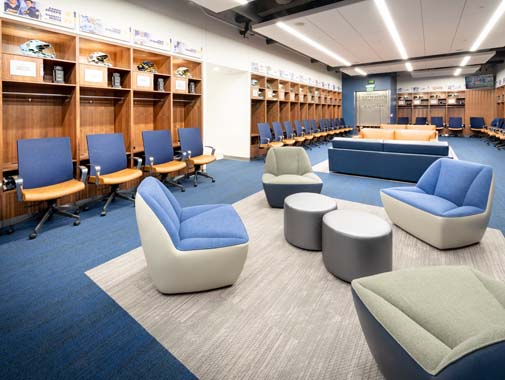 JKeller Fotos
A locker room and team lounge for the university's lacrosse is also part of the project.
---
Marquette University's new Athletic and Human Performance Research Center (AHPRC) in Milwaukee combines training, testing, and research in one facility while providing athletes with state-of-the-art locker rooms.
The first phase, completed in April, includes space for faculty researchers, strength and conditioning space, and locker rooms and support space for lacrosse and golf teams. Additionally, a team film room, and research and bio-assessment labs integrate athletics and research to develop new fitness technologies and advance data analytics to improve performance.
The design team for the project includes Perkins and Will and HGA.
Project details:
Facility name: Athletic and Human Performance Research Center
Location: Milwaukee
Completion date: April 2019
Owner: Marquette University
Total building area: 46,000 sq. ft.
Total construction cost: $17 million
Cost/sq. ft.: approximately $521
Architecture firm: Perkins+Will, HGA
Interior design: Perkins+Will
Construction manager: Mortenson
Engineering: GRAEF (civil), HGA (structural), Ring & DuChateau (MEP), O2 Design (formerly Oslund and Associates; landscape), WJHW (acoustic)