Rising Up: Reducing Building Materials' Carbon Footprint
---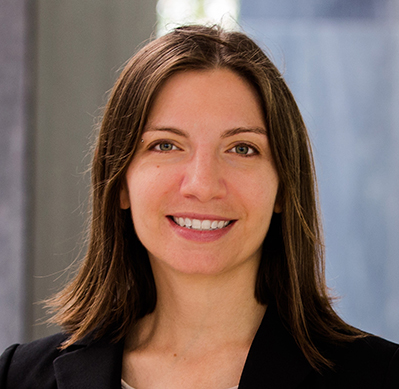 ---
This article is part of "Rising Up," a special report first published in the October 2019 issue of Healthcare Design, where sustainability leaders shed light on the top environmental design challenges affecting the industry, their input, and solutions necessary to solve them.
Here, Mara Baum, sustainable design leader, health and wellness and principal at HOK (San Francisco), discusses reducing the embodied carbon of building materials and how it relates to the overall environmental footprint of healthcare buildings.
Sustainable design challenge: reducing building materials' carbon footprint: For many years, addressing energy in healthcare design has focused on reducing the energy required to operate buildings. This approach is important, as there are clear health benefits associated with lowering air pollution and greenhouse gas emissions, both of which impact human health. Yet the energy efficiency of buildings can no longer be our only strategy when it comes to reducing a building's carbon footprint. Building materials take a considerable amount of energy to manufacture and ship to the project site. The greenhouse gas emissions resulting from these processes are known as a material's "embodied" carbon emissions. Reducing the embodied carbon of building materials is essential to reducing the overall environmental footprint of our buildings. Most design teams, however, have only minimally focused on this challenge. Our industry has a huge opportunity to make relatively easy, yet impactful changes to the way we design and build healthcare facilities.
Why it's an issue: Immediate action is required to prevent the Earth from warming to the point of putting our agriculture, water supply, health, and general livelihoods at risk. We're already experiencing increases in extreme weather events associated with a warming climate; these are likely to worsen and increase in frequency. Scientists and other experts have suggested that we may have only a few years to prevent the worst effects of climate change. When we look at the emissions associated with the life cycle of constructing and operating a healthcare building, reducing the embodied carbon emissions associated with the manufacturing of building materials has a direct impact on carbon now. Concrete, steel, and aluminum production represent more than 21 percent of all carbon emissions globally, and a significant portion of those materials are manufactured for the construction industry. Design teams can make informed decisions related to building design, specifications, and construction that go a long way to reducing these impacts. Better yet, design to reduce embodied carbon can often also reduce construction costs through materials savings.
The solution: We should begin by asking ourselves and our teams if a new project needs to be a new building. Could a building renovation work just as well? In Los Angeles, the design-build team of HOK and Bernards recently started design on a project for Martin Luther King, Jr. Community Hospital that will transform a decommissioned inpatient building into a "new" 500,000-square-foot outpatient behavioral health center. We anticipate that renovating that existing building will reduce the project's embodied carbon by 50-75 percent as compared with new construction. There are quite a few now- or soon-to-be abandoned hospital buildings in California that can't meet seismic standards for inpatient use but, like our project for MLK Community Hospital, could be reused for other functions like outpatient centers and clinics.
When a new building is the best option—which is frequently required to meet program, seismic, site, or other healthcare criteria—there are a range of solutions that can be used to reduce the embodied carbon of building materials. For example, minimizing the amount of steel and concrete required when possible and placing a greater emphasis on carbon footprint during product selection and specification are ways healthcare facilities can make a difference. Sourcing U.S.-made steel also can significantly reduce emissions, as the U.S. typically produces steel with higher recycled content and a lower environmental impact than most other nations that manufacture steel. Optimizing structural grids and using lighter weight façade systems and less concrete (thereby using less rebar) are other potentially viable approaches to reducing steel use on a project.
When using concrete, design and construction teams can significantly reduce the material's carbon footprint by replacing part of the cement with other pozzolanic materials, such as fly ash or slag, that mitigate the very high-energy intensity of cement production. Teams need to be aware of high mercury content of some pozzolanic materials, though, and include specifications that limit this. Architects, engineers, and contractors should collaborate to identify optimum cement content to support sustainability, structural cost, and schedule goals. Environmental product declarations (EPDs) can help teams make informed decisions about the impact building materials have on the planet.
Steel and concrete are not the only materials with a big carbon footprint; the building envelope and select interior products should also be addressed. The relatively high carbon footprint of these two materials, however, make them easy targets for quick design changes, and a little extra effort can go a long way.
For more on sustainable design, read "Rising Up" here or in Healthcare Design's October issue.