Breaking Through 2022 Finalist: M.O.O.D. Space
---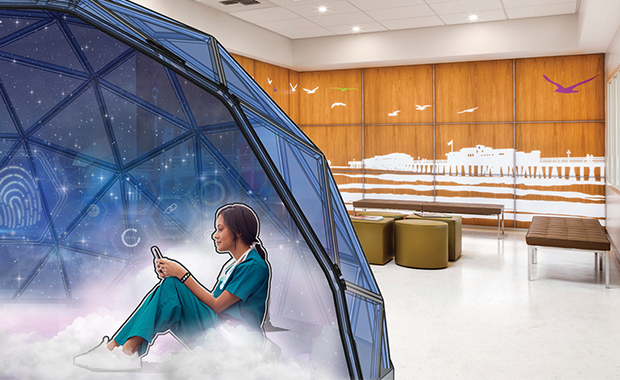 Perkins Eastman
M.O.O.D. (Multisensory Oasis On-Demand) Space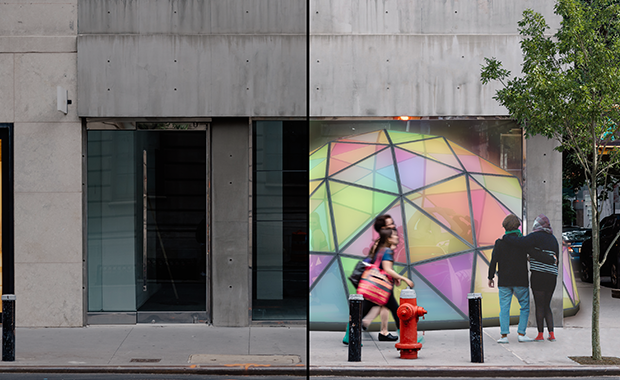 Perkins Eastman
M.O.O.D. (Multisensory Oasis On-Demand) Space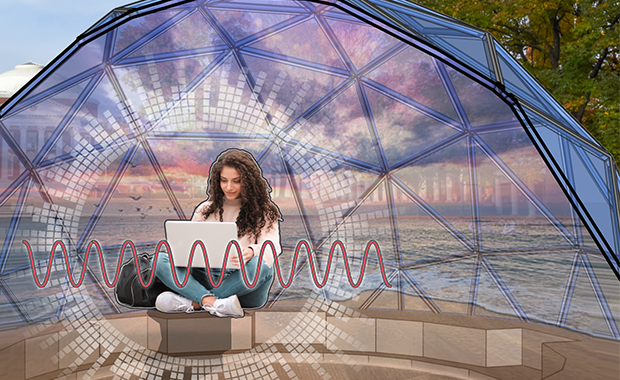 Perkins Eastman
M.O.O.D. (Multisensory Oasis On-Demand) Space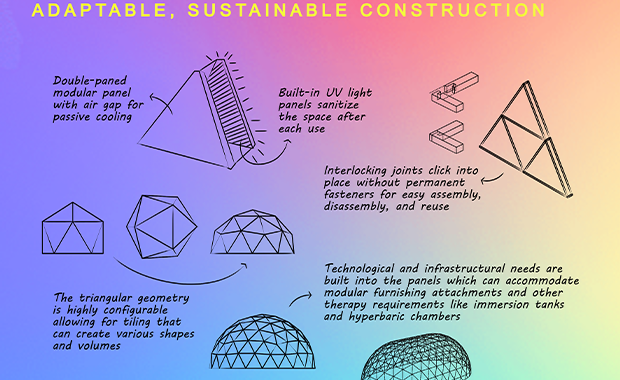 Perkins Eastman
M.O.O.D. (Multisensory Oasis On-Demand) Space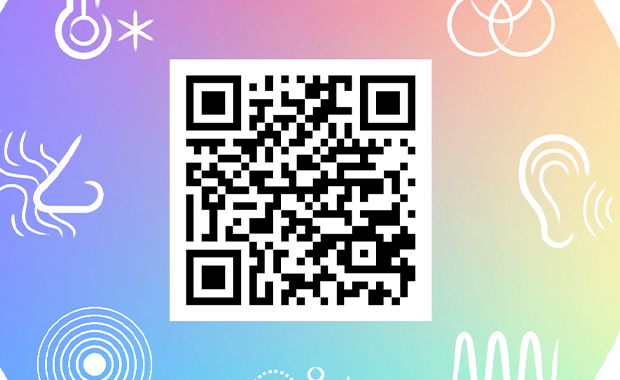 Perkins Eastman
M.O.O.D. (Multisensory Oasis On-Demand) Space
---
Breaking Through 2022 Finalist
Now in its third installment, Healthcare Design's Breaking Through is a conceptual design competition that encourages industry members to forget the traditional rules and restrictions of healthcare design to answer the challenges anticipated for the future of healthcare delivery. Four finalists made it to the finale that took place at the 2022 HCD Conference + Expo in San Antonio and presented their concepts to the audience during a keynote session.
Concept: M.O.O.D. (Multisensory Oasis On-Demand) Space
Team: Perkins Eastman
Team representatives: Shayne Piltz, architectural designer, and Bhavishya Venkitaraman, architectural designer
The premise: Almost one-quarter of adults with a mental illness report they can't access the treatment they need. And while virtual platforms have gained popularity, they don't solve for the spatial design problem of where care is received.
Most patients don't have the expertise or resources to design a personalized therapeutic space and, more likely, patients don't have any access to such a space at all. That's where M.O.O.D. (Multisensory Oasis On-Demand) Space comes in.
The concept: M.O.O.D. Space provides refuge for immediate, accessible mental health treatment. The adaptive, multisensory environments adjust to a patient's psychological needs to provide both customized settings and services.
It addresses the spectrum of mental health conditions and treatments by using diagnostic technology, such as artificial intelligence (A.I.), to evaluate physiologic inputs like voice, heart rate, and blood pressure, to recommend an individualized course of treatment.
Patients can connect with an on-call specialist or dial into a scheduled therapy session, and post-session evaluation provides a summary and follow-up recommendations.
The details: The concept identifies empty retail and office space left vacant during the pandemic to easily integrate the system within cities. The flexible, prefabricated modules feature adaptable, sustainable construction.
For example, all technology and infrastructure are built into the prefabricated panels, such as built-in UV light units that sanitize the space after use. An interlocking joint assembly without permanent fasteners offers easy assembly, disassembly, and reuse to eliminate waste. And a highly configurable triangular geometry that allows the modules to be created in various shapes and volumes to adapt to any space.
In addition to using A.I. to recommend courses of treatment, the modules can use the physiologic inputs gathered to suggest multisensory settings, adjusting light, color, sound, frequency, touch, vibration, aroma, and temperature to create an ideal environment for mental health therapy to take place.
This allows for customization based on patients' preset "placelists" that allow individuals to save favorite sensory combinations, so units are ready for them before entry—examples include settings for cope, calm, focus, and uplift.
For more on Healthcare Design's Breaking Through, see the November 2022 issue.