Industry Events Are Important Sources Of Inspiration, Ideas
---
---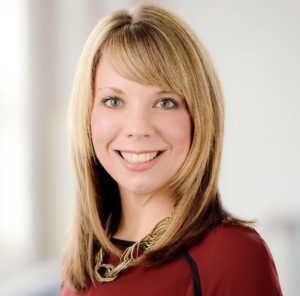 I'm sure I've quipped on this before, but the wild thing about working in publishing is always having one foot in the present and the other months (if not years) in the future.
So as I'm writing this in mid-September, it's hard to believe that in the time it takes for our October issue to be printed and shipped, the 2023 Healthcare Design Conference + Expo will soon be upon us and this magazine in your hands on-site at the show.
At least I hope you'll join us there. After all, it's hard to resist the pull of New Orleans, not to mention the chance to catch up with a few thousand industry friends and colleagues.
2023 HCD Forum was a success
Right now, I'm feeling the high of just that, as our team recently returned from our HCD Forum in Savannah, Ga. Forum is a much smaller-scale event, with 100 or so invited attendees who are senior-level leaders from firms as well as healthcare organizations.
However, over the course of about two and a half days, we tackle a whole lot. Attendees immerse themselves in small-group activities and deep-thinking discussions as well as sessions that fall on the periphery of healthcare design but challenge new perspectives in this field.
But, most of all, Forum provides the opportunity to be together—as an industry. And that feels good, right?
Regardless of event, this is an industry that thrives when its members break down silos between disciplines and companies and unite in the shared mission of improving the healthcare built environment.
Top-of-mind topics in healthcare design industry
And as Forum proved, there's a lot to discuss right now.
Topics of advanced technology, particularly artificial intelligence; health equity and access to care; and what it means to truly create a resilient and flexible facility drove thoughtful conversations. And those weren't only around the issues themselves but the role design—and all of you—will play in how they're managed going forward.
So as we prepare to next head into the HCD Conference, I'm excited to continue the conversations. You'll find all those issues, and lots more, packed into our conference program of more than 100 sessions led by around 400 industry members. Talk about perspective.
Add to that numerous networking opportunities, facility tours of local healthcare projects, and our biggest expo yet full of exhibitors and service providers displaying products specialized for what you do.
So as much as I look forward to being there with many of you, I'm also anticipating the joy of the "after effect," when I head back to the office feeling inspired to hit the ground running toward a new year of healthcare design.
In the meantime, check out our schedule of events and conference program at hcdexpo.com. And be sure to say hi in New Orleans.