Listen Up: Controlling Noise In Healthcare Spaces
---
---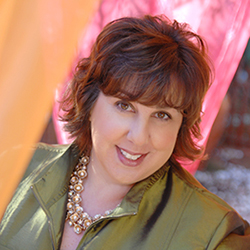 Long-term exposure to noise has been connected to a host of negative health impacts, from sleep disturbance and annoyance to the lesser-known impacts on cardiovascular health, the metabolic system, and the cognitive development of children.
A 2020 briefing, "Health Risks Caused by Environmental Noise in Europe" by the European Environment Agency, estimated that environmental noise contributes to 48,000 new cases of ischemic heart disease a year as well as 12,000 premature deaths.
In highly sensitive environments such as healthcare, the effect can be even more significant, aggravating patients' health issues and impacting staff performance.
To dive more deeply into the topic of noise, specifically in relation to the design of nurses' stations, The Center for Health Design recently hosted the webinar "Getting Above the Noise: Creating High-Performance + Humane Work Environments," with Sara Markovitz, a principal and lead medical planner at NBBJ. (The webinar is available on demand at healthdesign.org.)
The last two years have been especially brutal on nurses, whose average age is now 51 years old. Markovitz shared that 22 percent of nurses say they're leaving the profession because of the stressors of COVID-19, according to the 2021 McKinsey & Company report "Nursing in 2021: Retaining the Healthcare Workforce When We Need it Most."
Noise in the work environment, specifically, impacts nurses physiologically, psychologically, and emotionally; influences staff retention and stress management; and leads to arousal fatigue. To support the highest level of human performance, nurses' stations, like open-office environments, need to provide opportunities for socialization, privacy, and restoration.
These spaces are the hub for vital conversations between care providers and need to be collaborative as well as calm, appropriate for communication, and supportive of staff functions. Furthermore, according to Markovitz, 20 to 38 percent of communication happens at the nurses' station, with an additional 30 percent taking place while walking in the corridors. Clear communication is critical for reducing the potential for errors.
Design takeaways to reduce noise
During the webinar, Markovitz suggested some design strategies to help reduce noise levels and improve communications, such as:
• Reduce the number of people who pass through patient areas by locating general use spaces along a central boulevard and not near patient spaces.
• Reduce the concentrated noise of staff outside patient rooms by decentralizing nursing and creating interaction zones throughout the unit.
• Eliminate noise from doors and carts by locating frequently used doors in internal corridors.
• Use noise-absorbing materials, such as rubber flooring and fabric-wrapped panels, and shield noise producers like ice machines by strategically placing sound barriers to reduce noises that cannot
be eliminated.
• Reduce as much as possible overhead paging and general alarms by using visual systems for monitoring alerts and personal communication devices.
To support front-line staff in their highly complex and essential work, we need to design environments that eliminate unnecessary noise while enhancing communication. Together, these efforts will help create spaces that promote health and well-being, too.
Debra Levin is president and CEO of The Center for Health Design. She can be reached at delevin@healthdesign.org.