Take 5 With RMF Engineering's Jacek Grabowski
---
---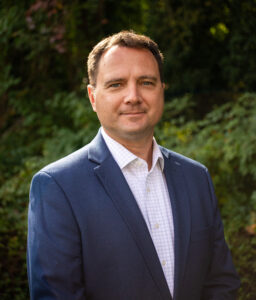 In this series, Healthcare Design asks leading healthcare design professionals, firms, and owners to tell us what has their attention and share ideas on the subject.
Jacek Grabowski is a project manager at RMF Engineering (Baltimore). Here, he shares his thoughts on the increasing popularity of microgrids and engineering's role in telemedicine.
Balancing MEP training with new equipment
The reliability of an MEP system is often measured by how much maintenance is required for the system to function. The most reliable systems are the ones that facility staff know, understand, and can perform repairs on, including equipment such as generators and switchgears. As new technologies such as lighting controls and geothermal systems are introduced to support healthcare facilities' sustainability goals, the necessary training must also follow. Without proper education, system operators are more likely to force MEP equipment—specifically air handling units—to operate outside of the normal range to increase ventilation and exhaust, increasing the risk of failure. During the height of the pandemic, we saw this specifically with air handling units.
Increasing popularity of microgrids
The need for more dependable power and cleaner energy sources has put a renewed focus on microgrids, a localized network of energy generation, especially those using renewable energy, that functions independently from the grid. By interconnecting important community functions—such as hospitals and pharmacies—into a microgrid, utility companies can prioritize the installation of alternative renewable resources. Microgrids can also serve as a backup source for facilities in the event of a widespread outage.
Improving the telemedicine experience
Patients realized the ease of telemedicine during the pandemic and are in favor of it remaining prevalent in the future. This is pushing more healthcare organizations to incorporate telemedicine suites into their facilities. Engineers are heavily involved in these efforts, designing the suites to be noise-proof and equipped with cameras and large monitors for doctors to communicate with patients. Adjustable lighting in these spaces is also crucial to ensure the best viewing experience for both patients and doctors. Doctors must be able to adjust room lighting to better view their monitors and diagnose patients. Additionally, engineers work closely with information technology to ensure the network and internet service provider have the bandwidth to display and transmit high-quality video without substantial lag.
Substation replacements
Substation replacements are among the most common requests our engineering firm receives, as equipment has aged during the pandemic when replacements were put off. Substations are critical components of the electrical grid, helping in transforming and distributing power. Worn out equipment can lead to unexpected outages, increased downtime, and higher maintenance costs. If a healthcare facility has not upgraded a substation recently, having it inspected should be top of mind. Currently, assembly is taking up to 12-18 months. Every substation replacement project is unique and presents its own set of challenges. From the rigging of equipment, space access, to the phased replacement and temporary connections required to minimize downtime, the process must be carefully orchestrated between facility staff, engineers, contractors, and equipment suppliers.
 Adaptive reuse
The trend of repurposing empty buildings into healthcare spaces is driving investment in infrastructure;        however many modern commercial buildings were never designed with the intention of becoming a care facility. The most common infrastructure improvements include new air handling systems that can provide the quantity and quality of air required for healthcare occupancies. In addition, depending on the services offered, an emergency back-up generator may be required to maintain power to medical refrigerators, critical computers, and treatment areas. As more organizations look to locate facilities within their communities, owners should identify new locations and then work with architects on test fits and feasibility studies to make sure the investment is worth it.
Want to share your Top 5? Contact Managing Editor Tracey Walker at tracey.walker@emeraldx.com for submission instructions.