Product Spotlight: Infection Control
---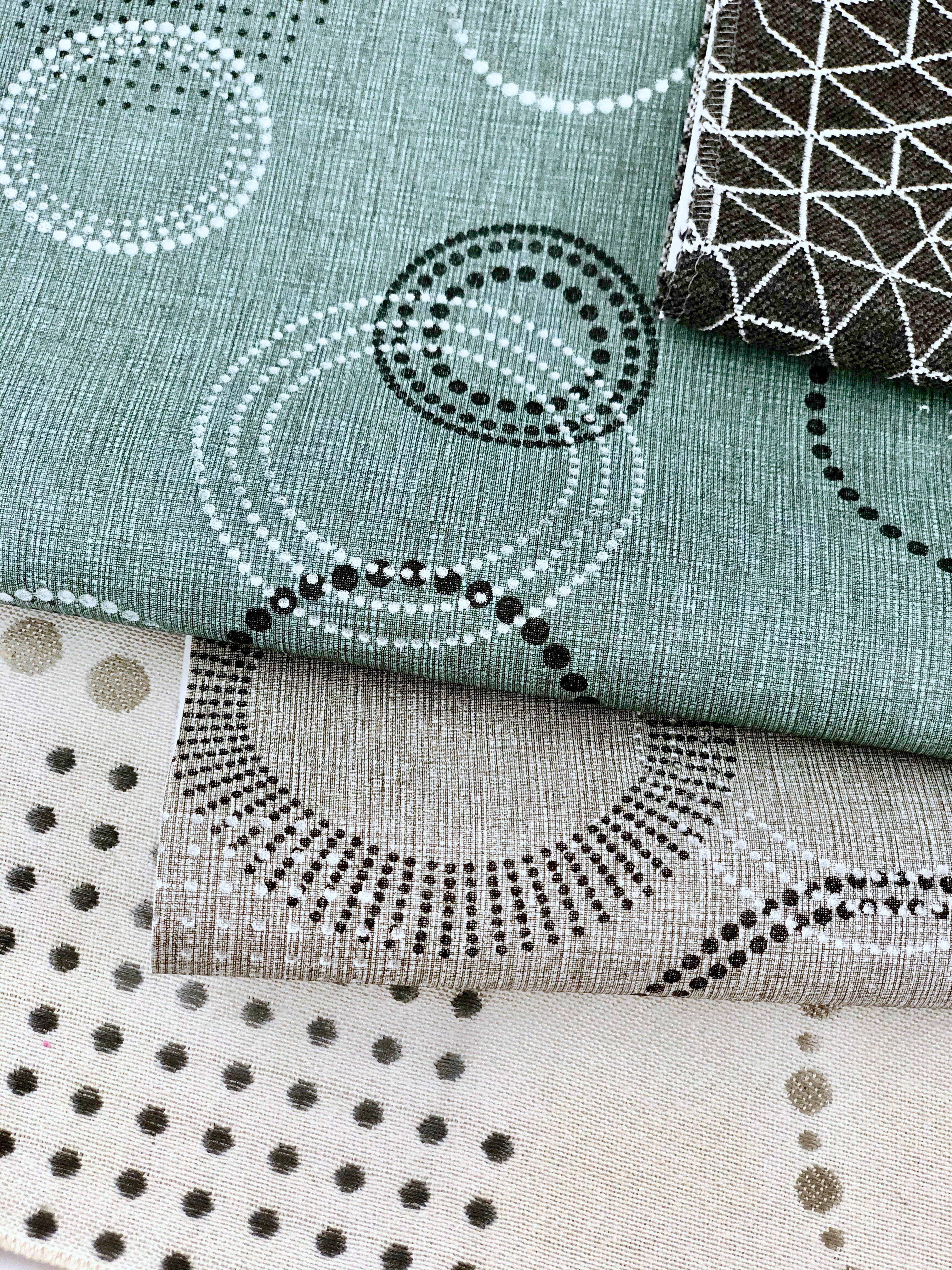 Designtex
Raia and Encircle upholstery fabrics from Designtex are engineered to withstand repeated cleaning and disinfecting with bleach, quaternary germicides, and phenolic germicides, as well as alcohol and hydrogen peroxide-based disinfectants. The line comes in nature-inspired patterns, forms, textures, and colors.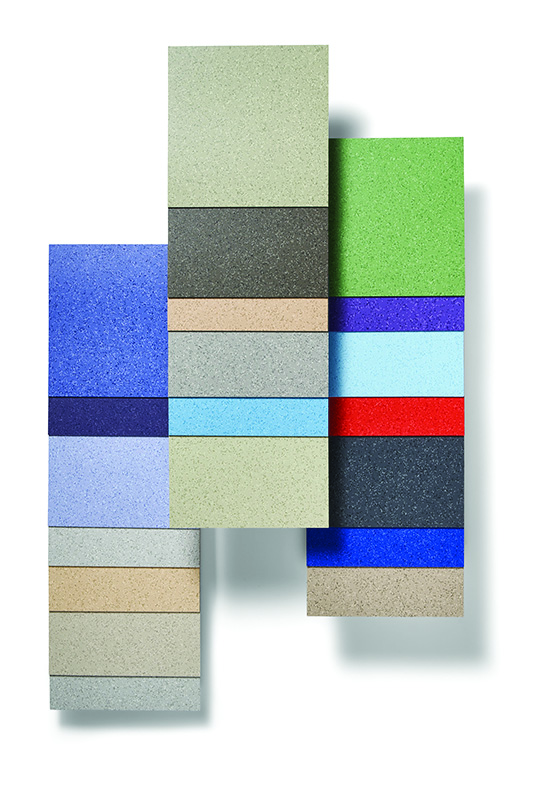 Mohawk Group
Mohawk Group's True Hues rubber flooring can be heat-welded and flash-coved up the wall to produce a puncture-resistant barrier that's impervious to moisture, dirt, and bacterial and fungal contamination. The homogenous sheet rubber line is available in 20 colors with a 3 mm thickness.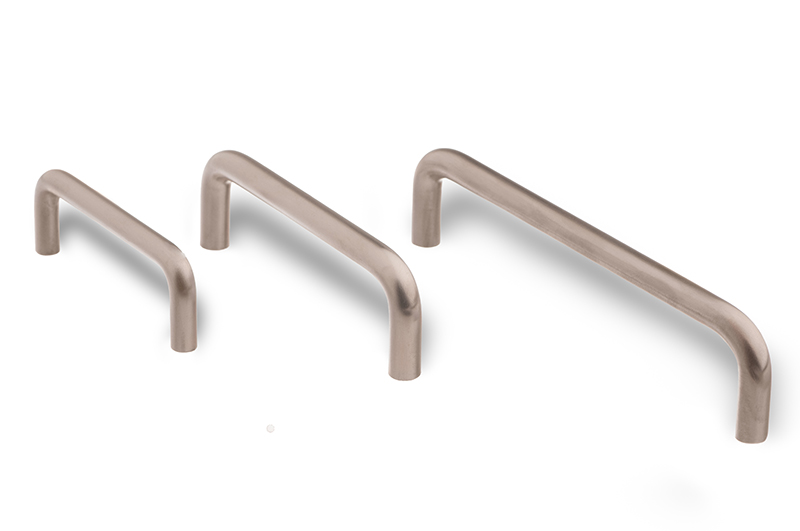 Colonial Bronze
Colonial Bronze features CuSalus Antimicrobial Copper Handles made with CuVerro copper alloys, an EPA-registered copper material that continuously resists infectious agents and kills 99.99 percent of bacterial organisms. The handles can be used on casegoods, durable medical equipment, computer stands, doors, and other openings.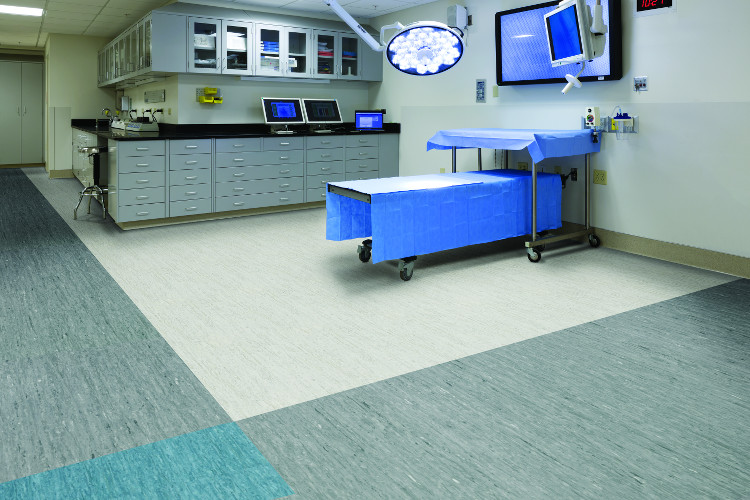 Tarkett
iQ Optima from Tarkett is a homogeneous sheet flooring product that can be heat welded, eliminating seams or gaps in the flooring surface that can harbor mold or pathogens. The line doesn't require a protective top coat and can be easily restored to its original appearance with simple dry buffing.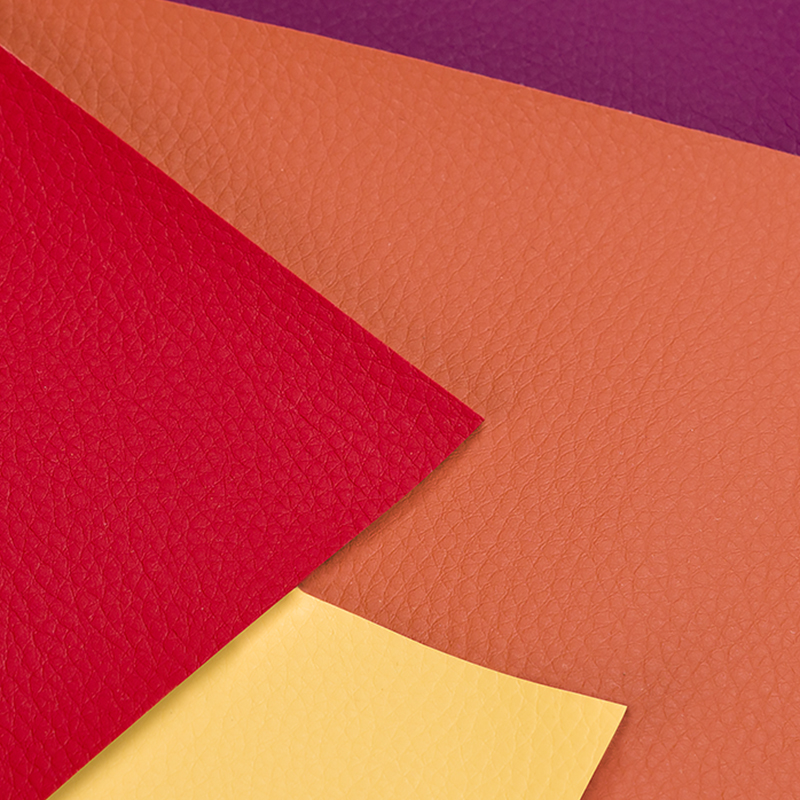 Mitchell Faux Leathers
Sta-Kleen Silicone, part of the Sta-Kleen family of coated fabrics from Mitchell Faux Leathers, stands up to quaternary, phenol, and ammonia-based chemical cleaners. Sta-Kleen Silicone has passed the colorfastness to light test at a minimum of 1,500 hours, which measures a coated fabric's ability to resist fading, gloss change, and surface deterioration.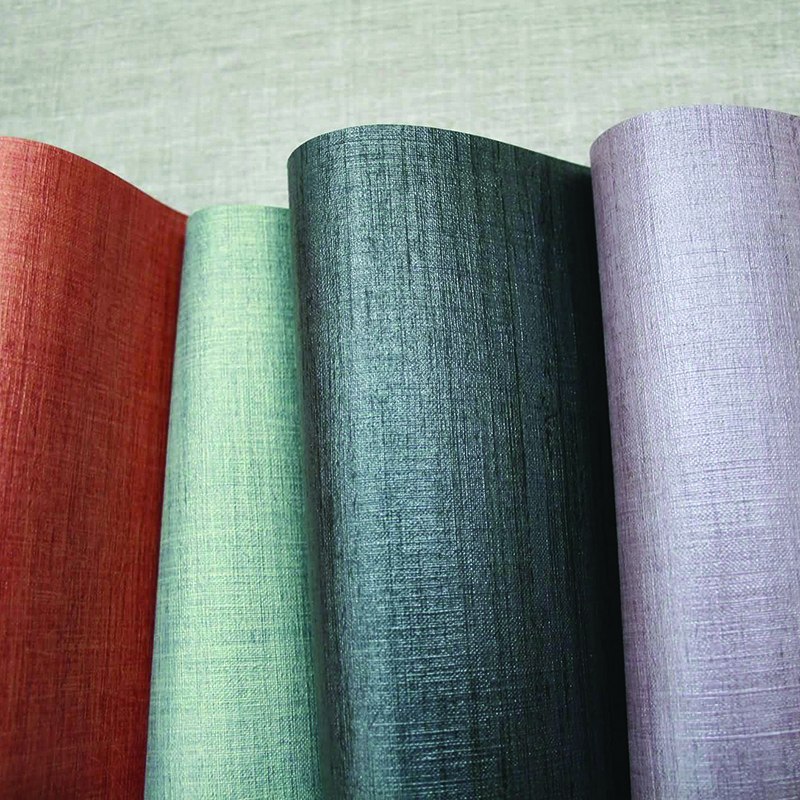 Fabricut Contract
Fabricut Contract's Muraspec hospitality wallcoverings contain biocide, a treatment that protects against growth of yeast, mold, and microorganisms. Shown is pattern 65015W Vita, a textured plain vinyl wallcovering with a timeless metallic finish that's available in 18 colorways.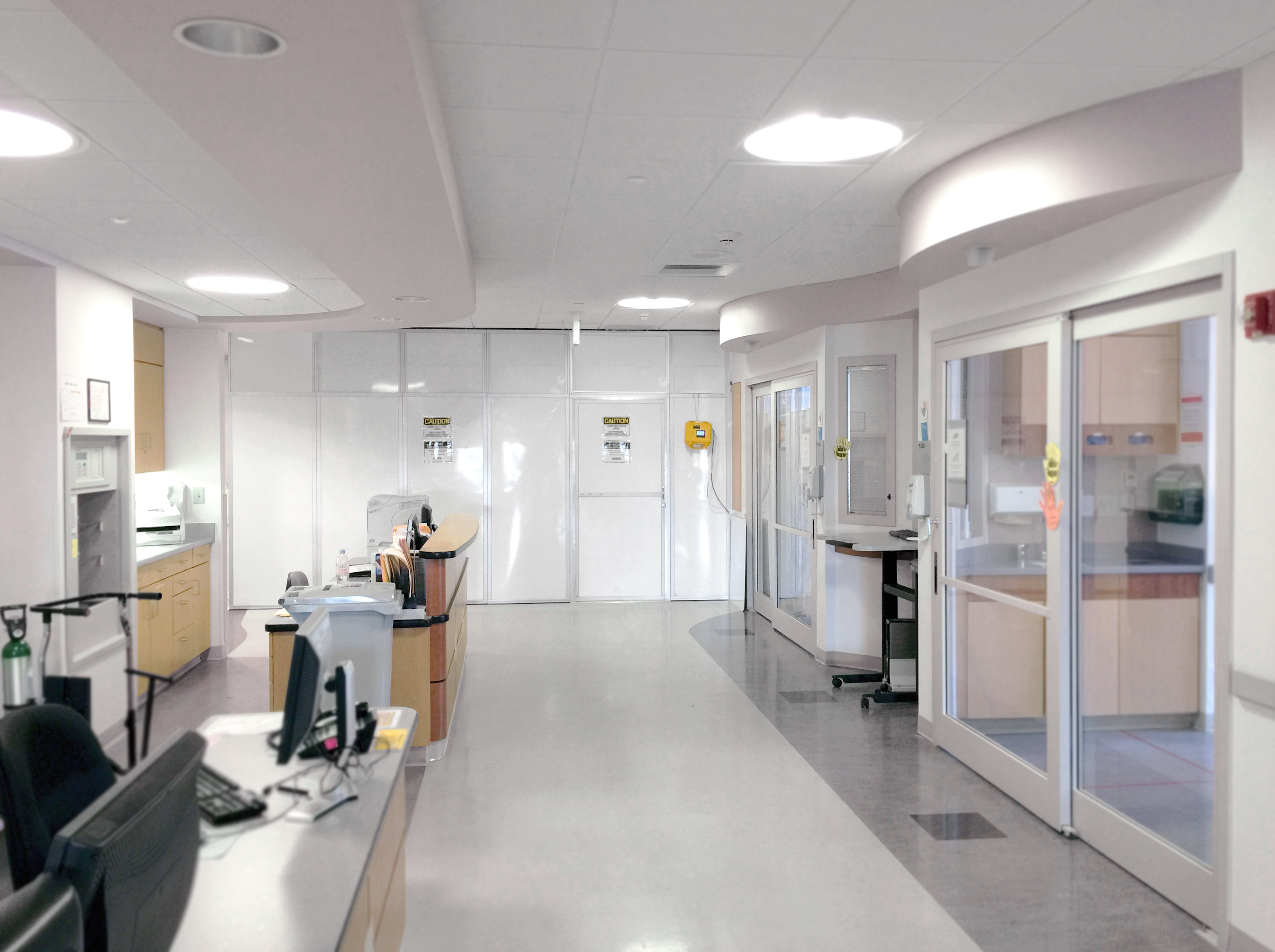 Starc Systems
Starc Systems' COVID-19 Instant Isolation Solutions are temporary wall containment systems normally used for occupied healthcare renovations but can now be used to create isolation rooms. The system exceeds the ICRA Class IV and ASTM E-84 healthcare requirements for infection control and fire/smoke spread and its surfaces are easily disinfected.
Accurate Lock and Hardware
Infection Control Ligature Resistant Crescent Handle by Accurate Lock and Hardware helps minimize the spread of healthcare-associated infections. The handle is outfitted with sanitizing UV LED lights to reduce surface contamination while maintaining ADA accessibility and safety hardware guidelines.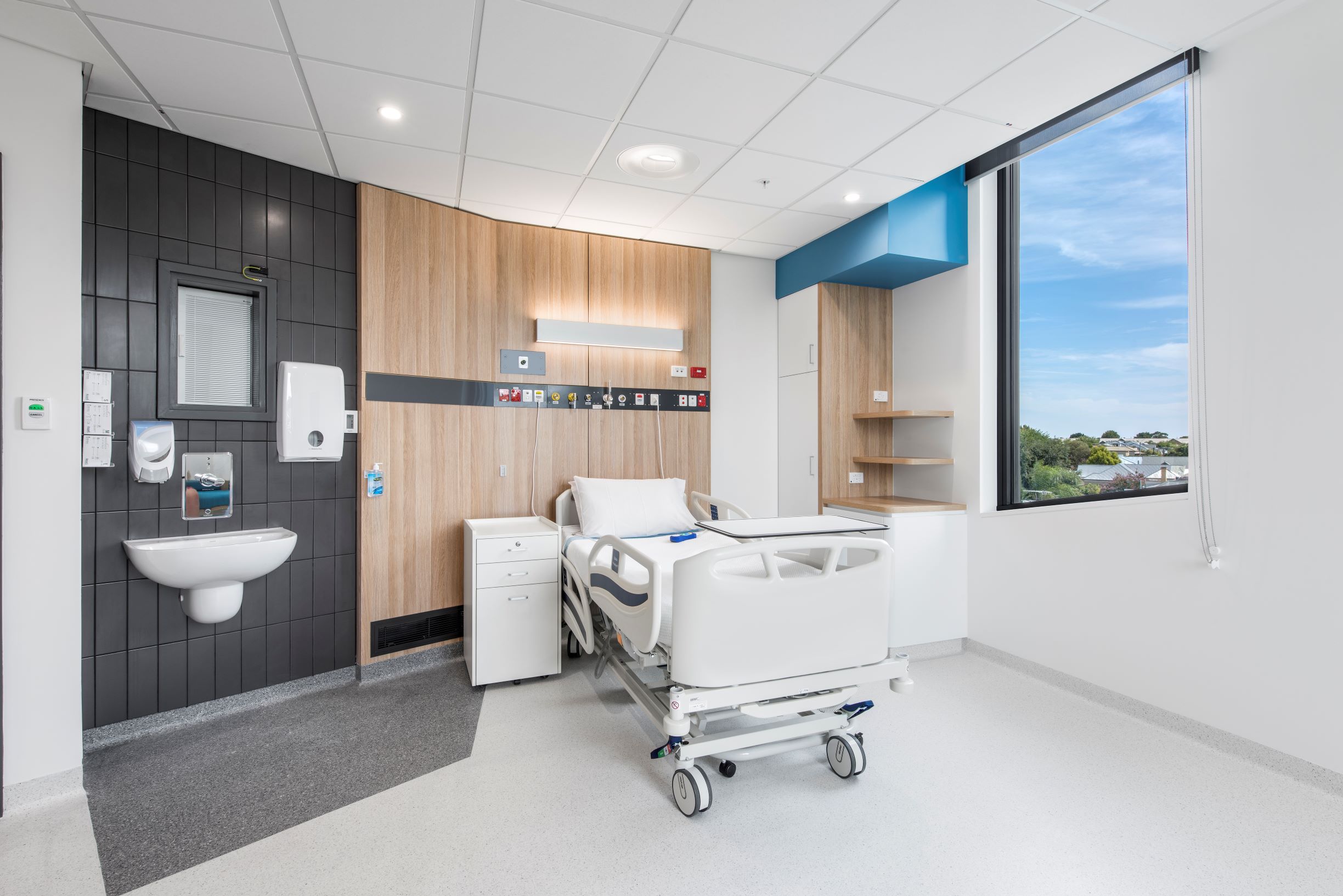 Armstrong Flooring
Armstrong Flooring's Safety Zone Sheet offers enhanced traction where secure footing is paramount in healthcare facilities. The sheet can be heat welded to eliminate seams and has an easy-to-clean surface for infection control.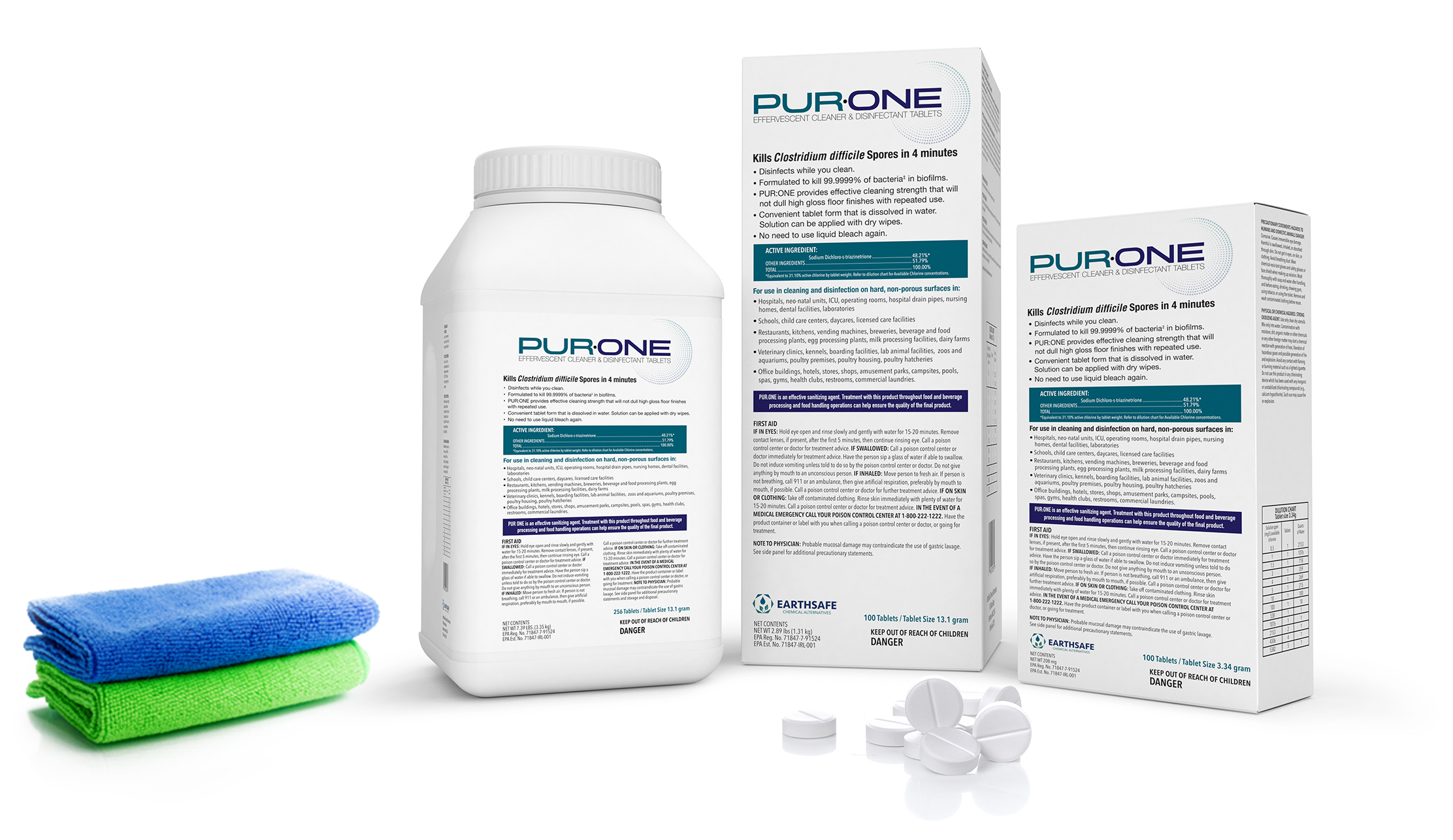 EarthSafe
Pur:One is a multipurpose surface cleaner/disinfectant in the EvaClean Infection Prevention System by EarthSafe. The broad-spectrum cleaner/disinfectant can be used for daily cleaning and floor disinfection, using microfiber towels, dry wipes, and spray bottles and is on the American Chemistry Council's Center for Biocide Chemistries Novel Coronavirus (COVID-19)—Fighting Products list.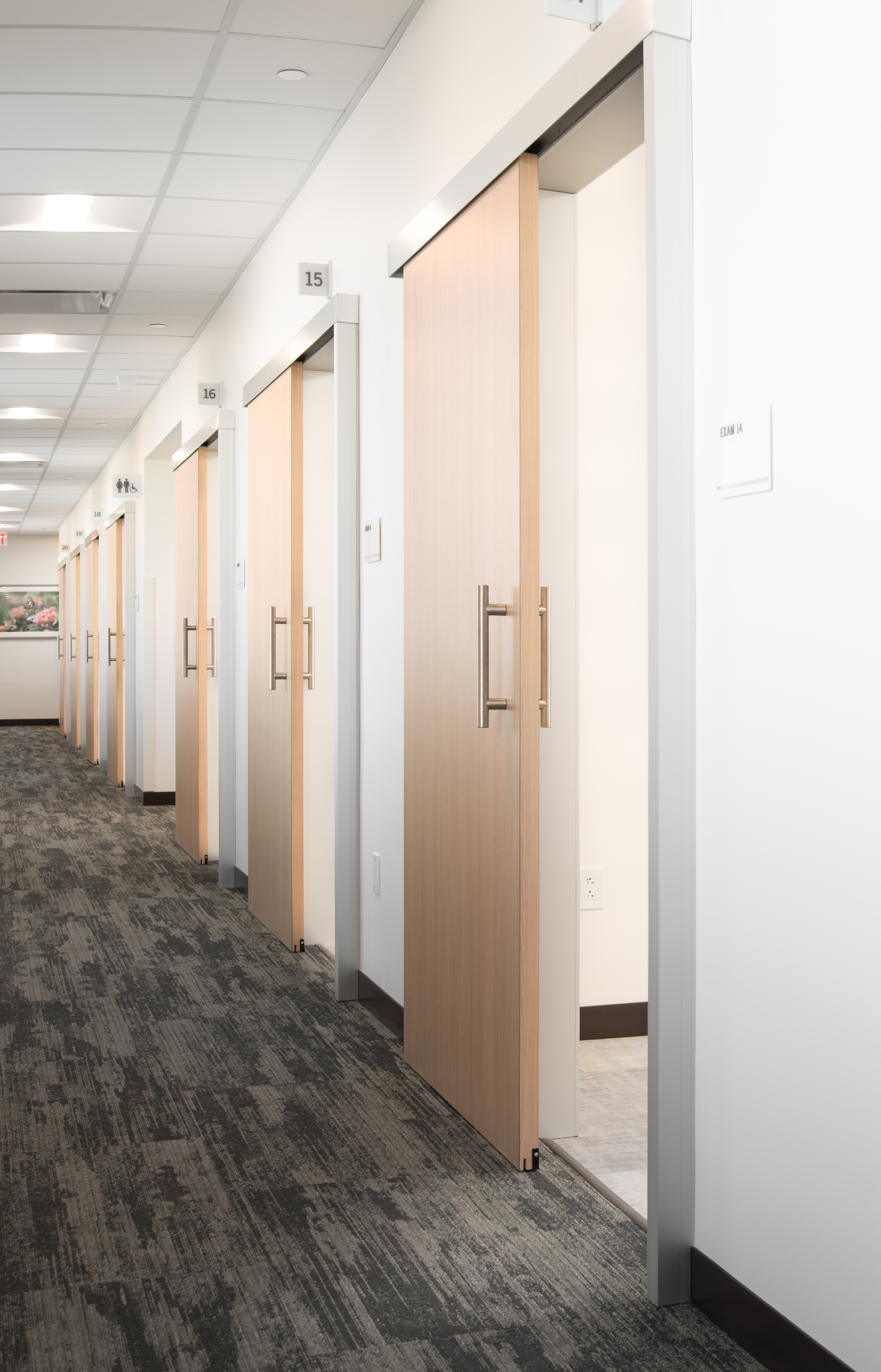 Serenity
Serenity Sliding Door Systems' Antimicrobial Slide complete sliding door system with antimicrobial finishes helps reduce microbe transmissions. System was developed with specialty products, additives, and treatment to help inhibit the growth of microbes on exposed surfaces and is ideal for high-use areas such as labs, exam rooms, and hospitals.

Precision Textiles
Precision Textiles' six-sided, fully enclosed mattress encasements, part of its SlumberShield brand, offers a level 4 barrier option for use on treatment beds. Level 4 classification is the most protective level for textiles used in healthcare facilities. SlumberShield offers protection against dust mites, allergens, mold, bed bugs, and bacteria. The Breathe-a-Barrier feature allows for air exchange while still maintaining a fluid-proof protective layer. A three-sided zipper enables easy installation and removal. Fabric is machine washable and reusable to provide a sterile bed environment.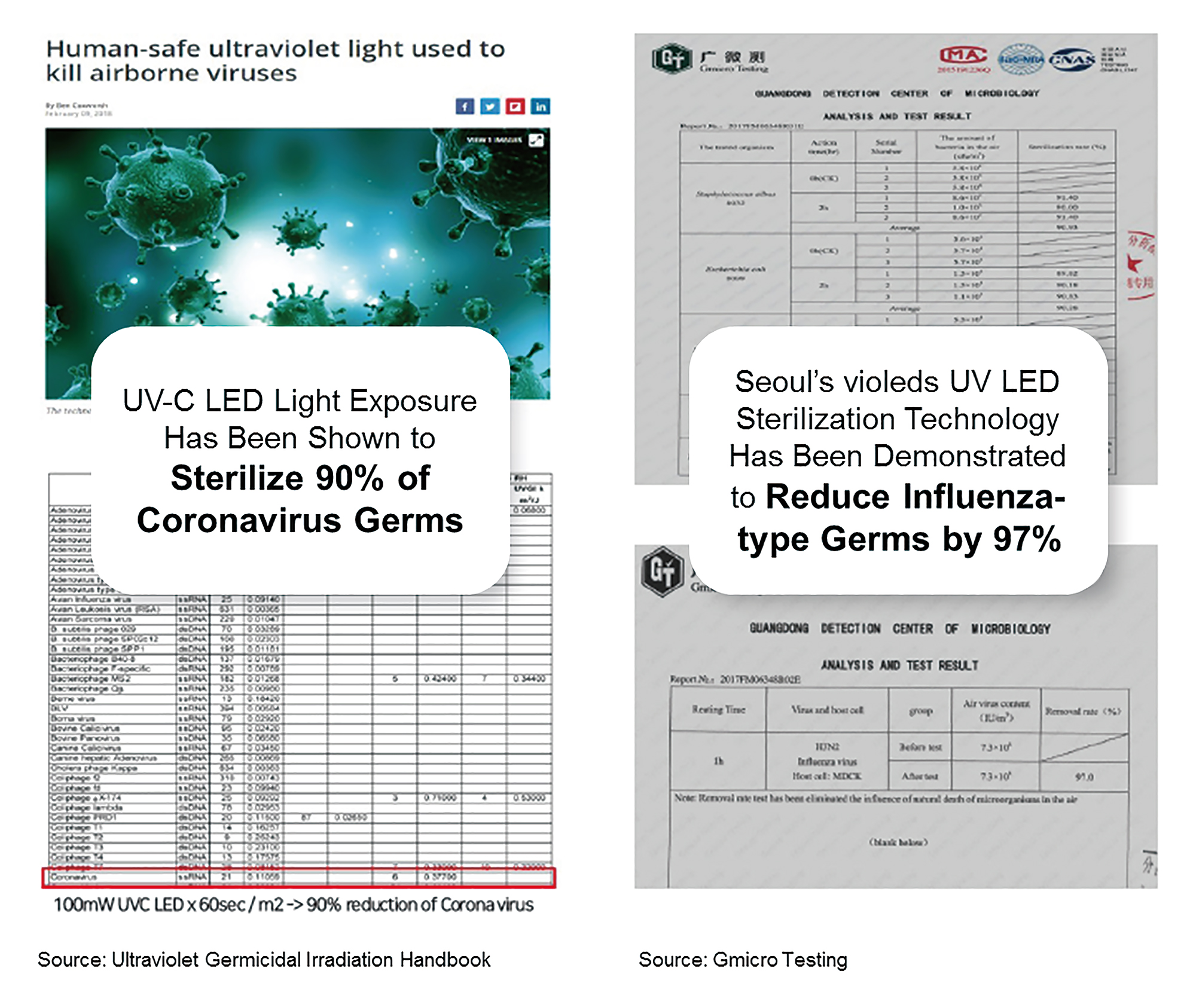 Seoul Viosys
Violeds UV LED sterilization technology from Seoul Semiconductor subsidiary, Seoul Viosys, can be used to reduce airborne virus particles, including COVID-19. Just 60 seconds of UV-C (100–280nm) LED light exposure has been shown to sterilize 90% of coronavirus germs.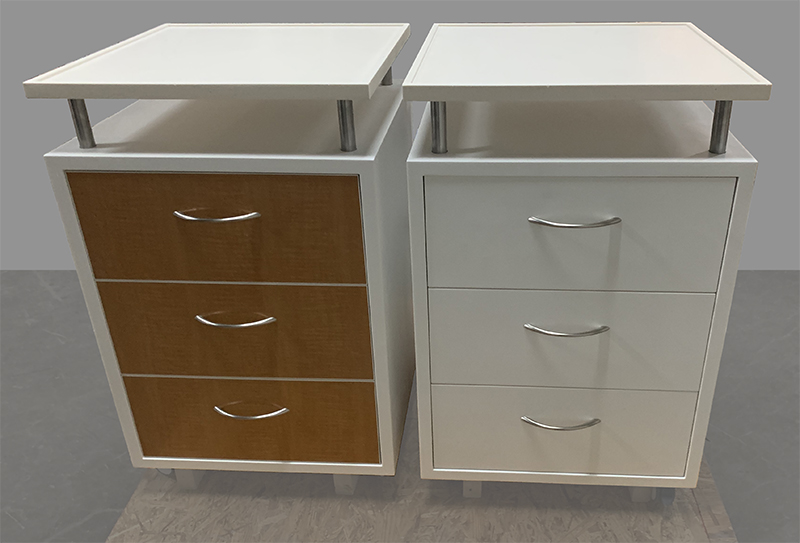 Shield Casework
Shield Casework, in partnership with MD Anderson Cancer Center, developed the Custom Solid Surface Bedside Cabinet that features an acrylic solid surface that can be cleaned with bleach. The cabinet is durable, easy-to-clean, microbial-resistant, and low-maintenance to support environmental cleanliness and infection prevention protocols.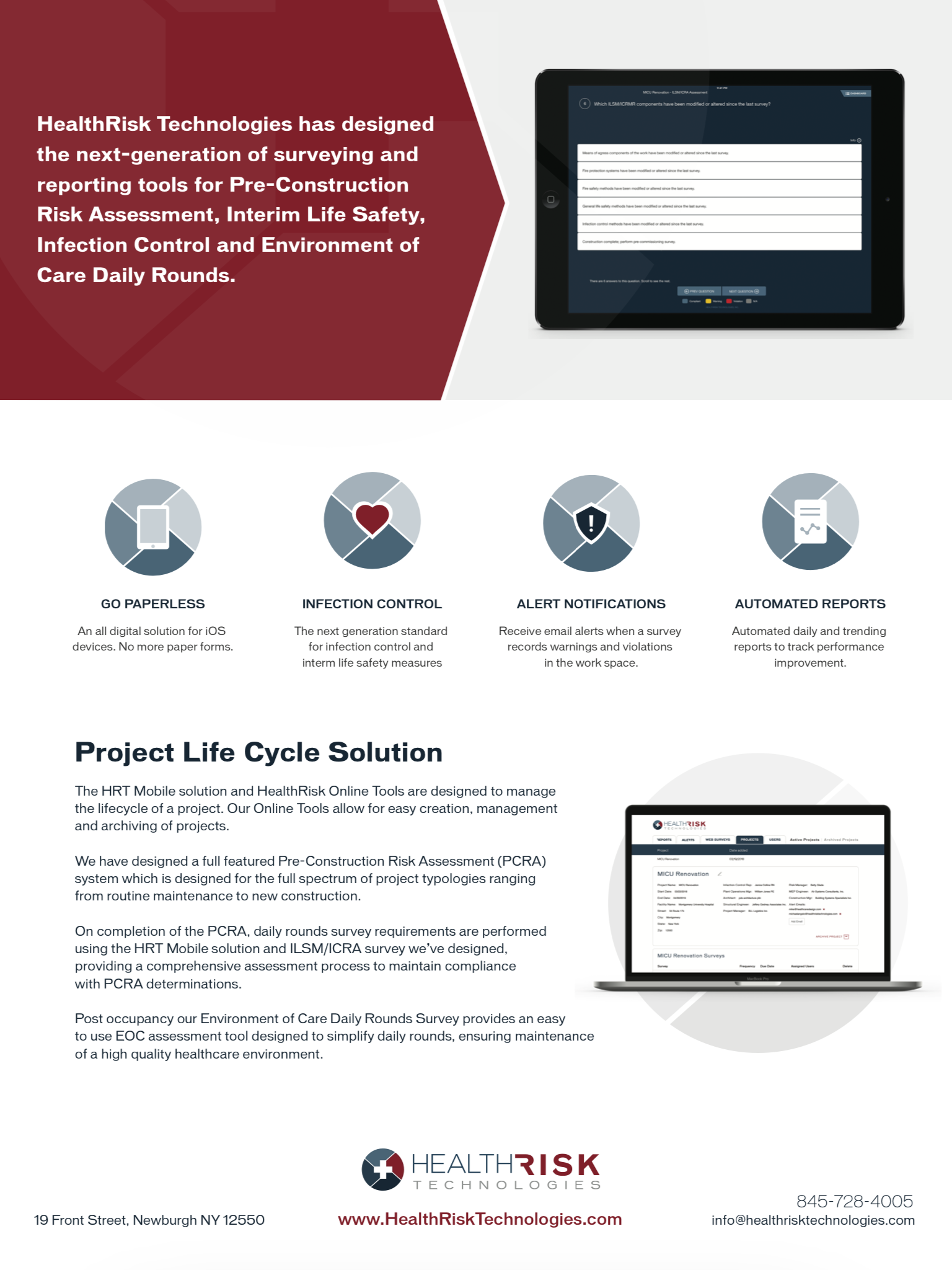 HealthRisk Technologies Inc.
HRT Mobile by HealthRisk Technologies Inc. is a risk assessment and reporting tool for performing pre-construction risk assessments, safety risk assessments, and monitoring Infection Control Risk Assessment and Interim Life Safety Measures. HRT Mobile is easily handled in the hospital construction environment, with synchronization and network capabilities, and provides facility managers, engineers, construction managers, and infection control personnel with powerful administrative and automated reporting and alerting feature.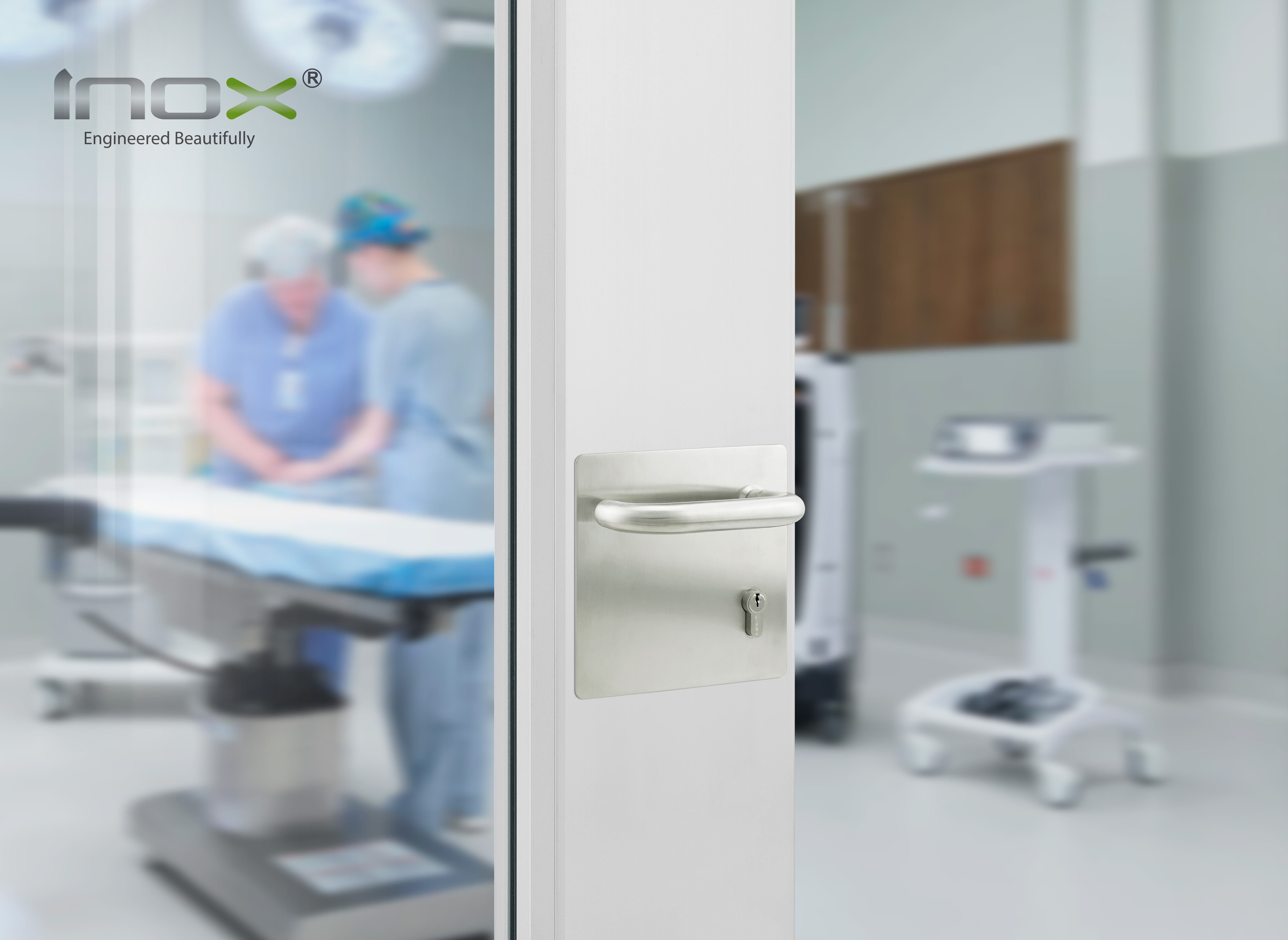 Inox
Inox MicroArmor Antimicrobial Coating offers an extra layer of protection to high-touch surfaces and will not wash or wear off. The powder coating is available for application across Inox's line of stainless-steel products, including commercial door levers and pulls, deadbolts, panic devices, and push/pull plates.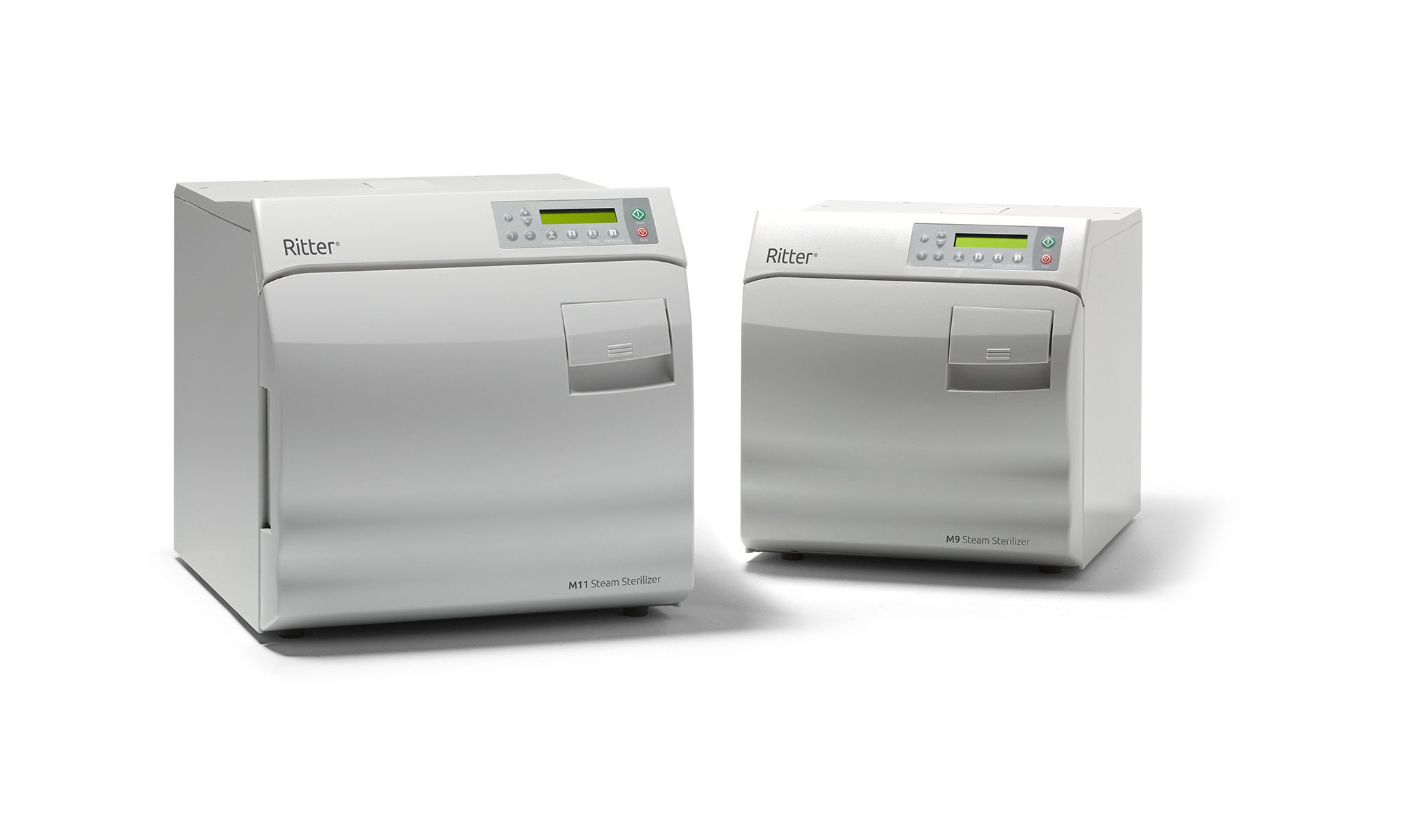 Ritter
Ritter M9 and M11 Steam Sterilizers from Midmark have a stainless-steel construction that can help contain contamination while improving drying capabilities to help maximize the efficiency of the sterilization process. The line has been updated to align with the FDA-recommended four-minute industry standard cycle time, is available in a new color called Mist, and comes with a pouch rack. www.midmark.com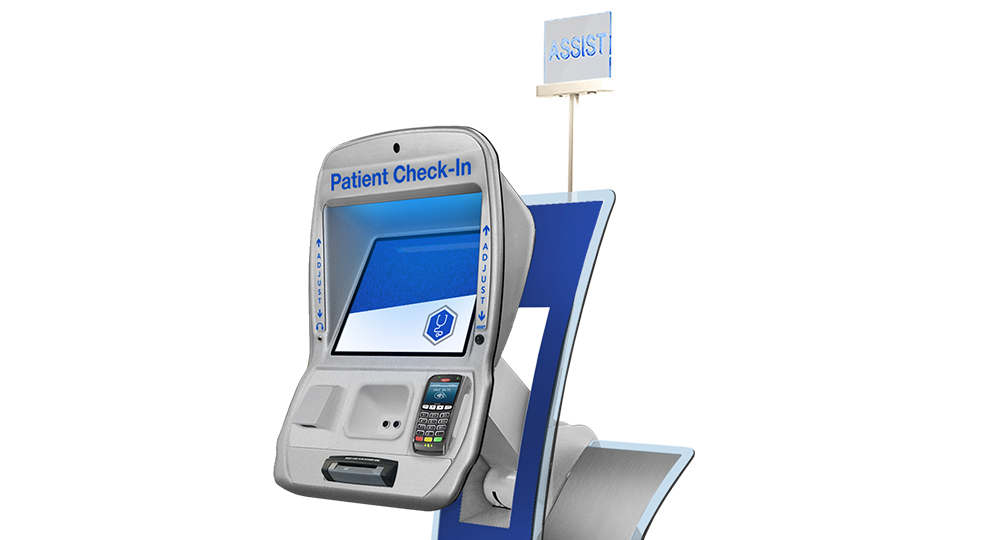 CTS Healthcare
CTS Healthcare kiosks feature CleanTouch antimicrobial UV-C light, which is 99.99 percent effective against harmful bacteria, viruses, and other microbes. After every kiosk use, the technology automatically bathes and disinfects the touchscreen and surrounding equipment with UV-C light.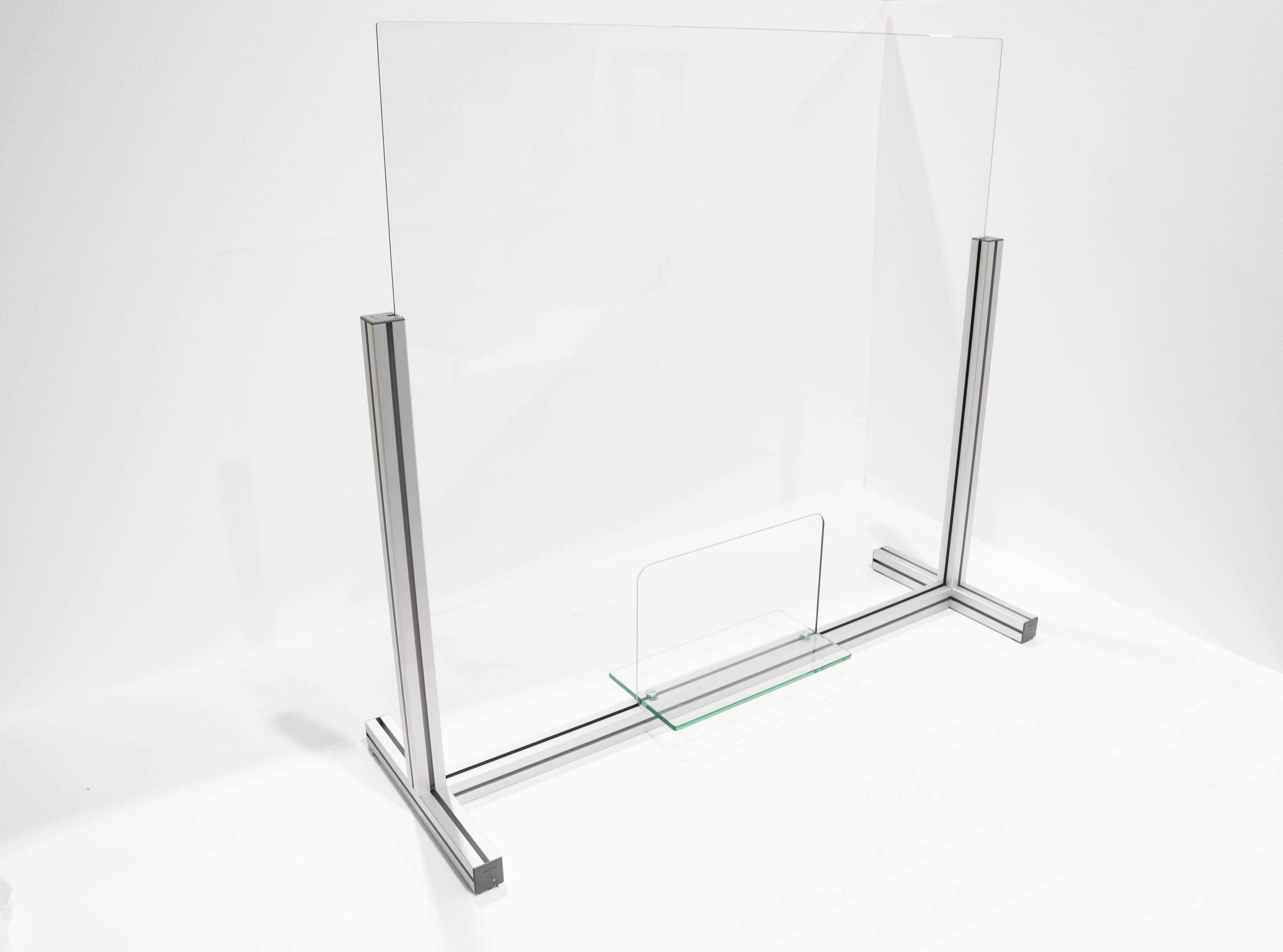 Carvart
Carvart introduces glassSCREENS>Shield, a collection of tempered glass protective screens that can be ordered and installed within a week. Versatile non-porous shields prevent microbes from entering the surface and can withstand industrial-level cleaning products. Line includes three styles and multiple sizes of a freestanding countertop unit, a single full-height unit, and a foldable, full-height double screen with various features such as transaction windows and protection screens with shutters.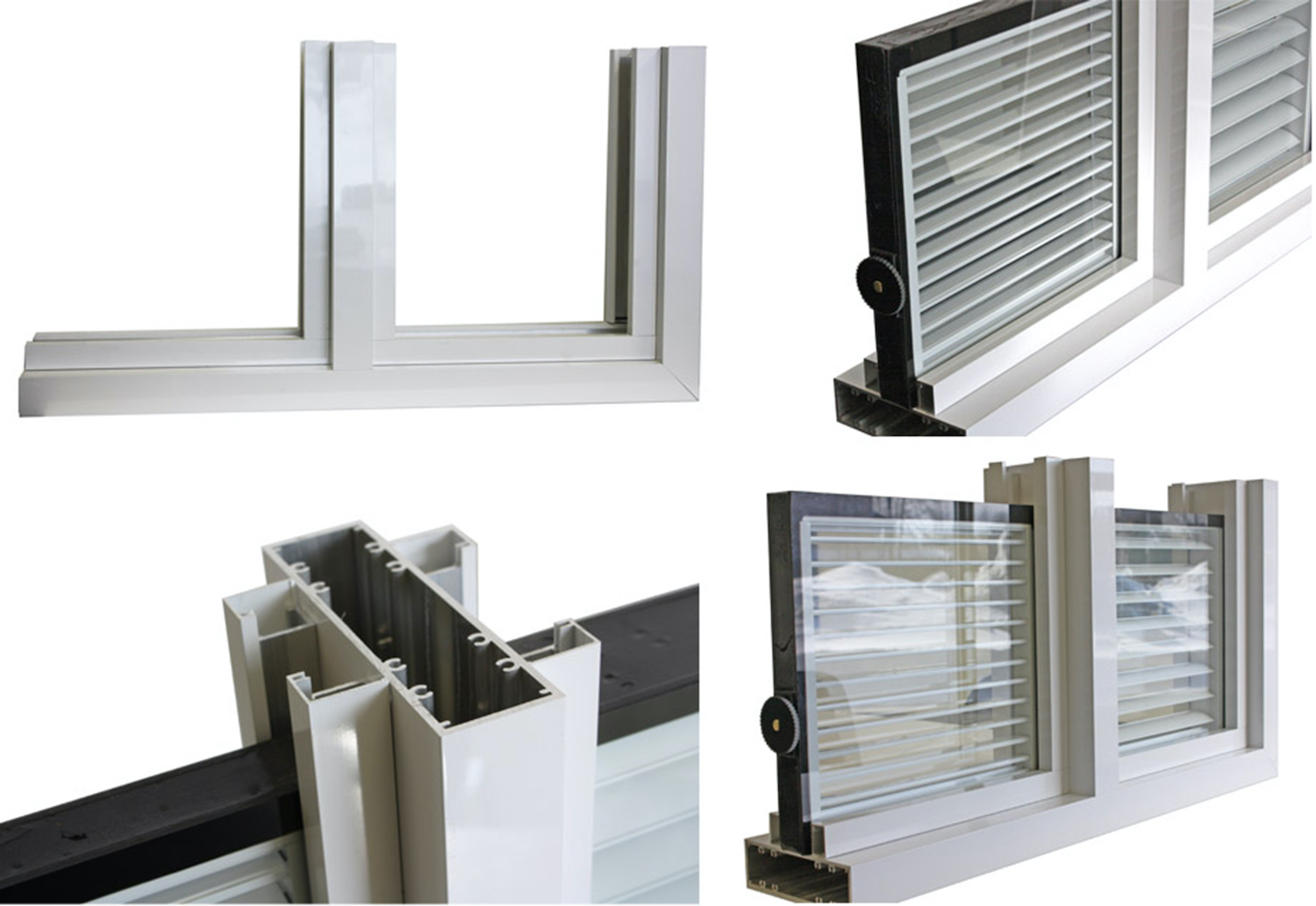 Unicel Architectural Corp.
Unicel Architectural Corp.'s Vision Control and ViuLite window systems have been updated with antibacterial features. Vision Control integrated louvers feature thumbwheels made with an antibacterial compound that controls or retards the growth of bacteria, fungus, and algae in plastic molded parts. In addition, Unicel's ligature-resistant knobs and Slider VL operators, for both Vision Control and ViuLite integrated blinds, are treated with sanitized antimicrobial technology using silver ions, to provide protection against microbes.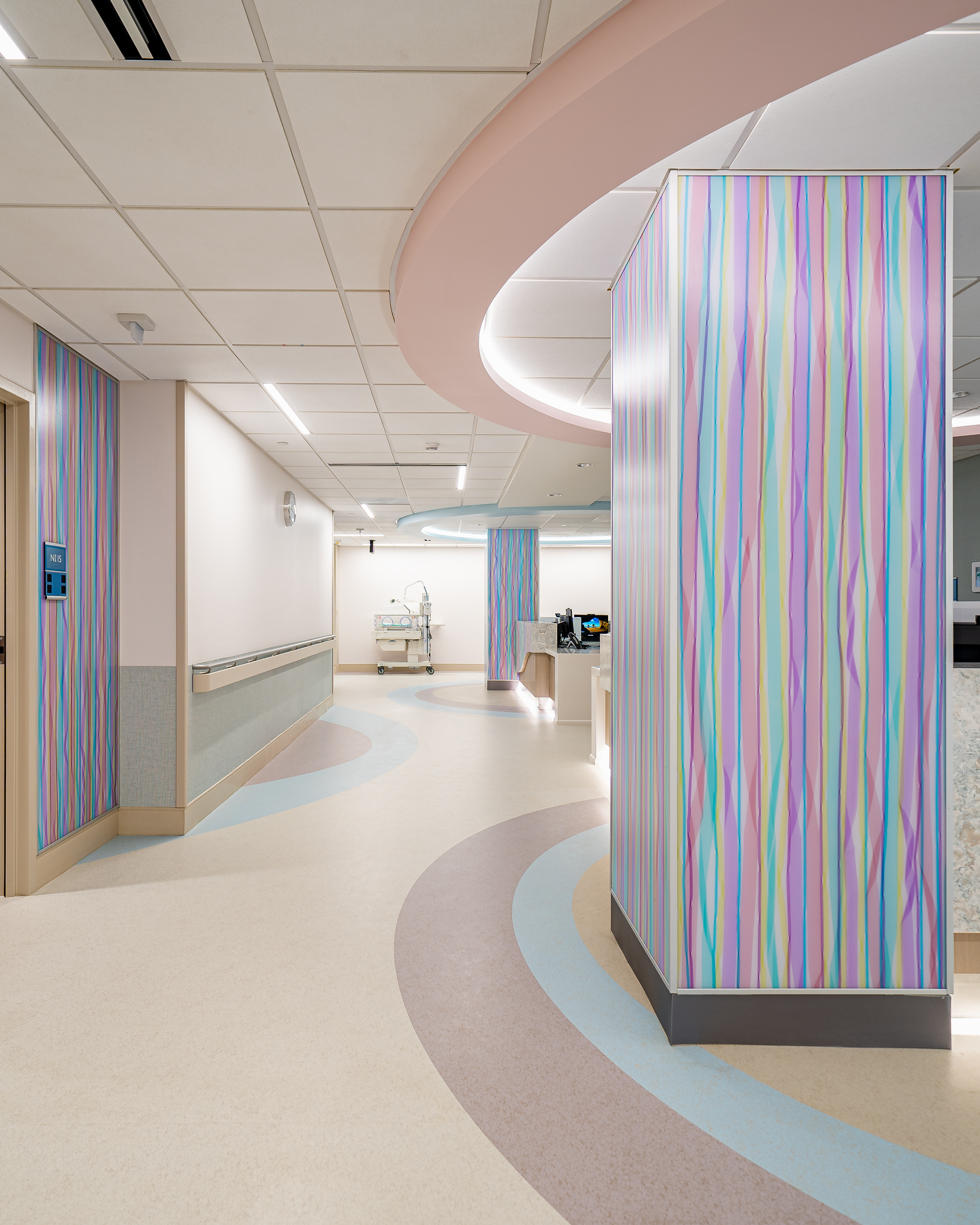 3form
3form launches the Varia Design Collection, made from a durable copolyester that's chemical-resistant and well-suited to rigorous disinfecting procedures. Varia is a solid, non-porous and inhibits the growth and propagation of pathogens while making it easy to wipe down. The line combines patterns and colors in a curated palette with elements of therapeutic design.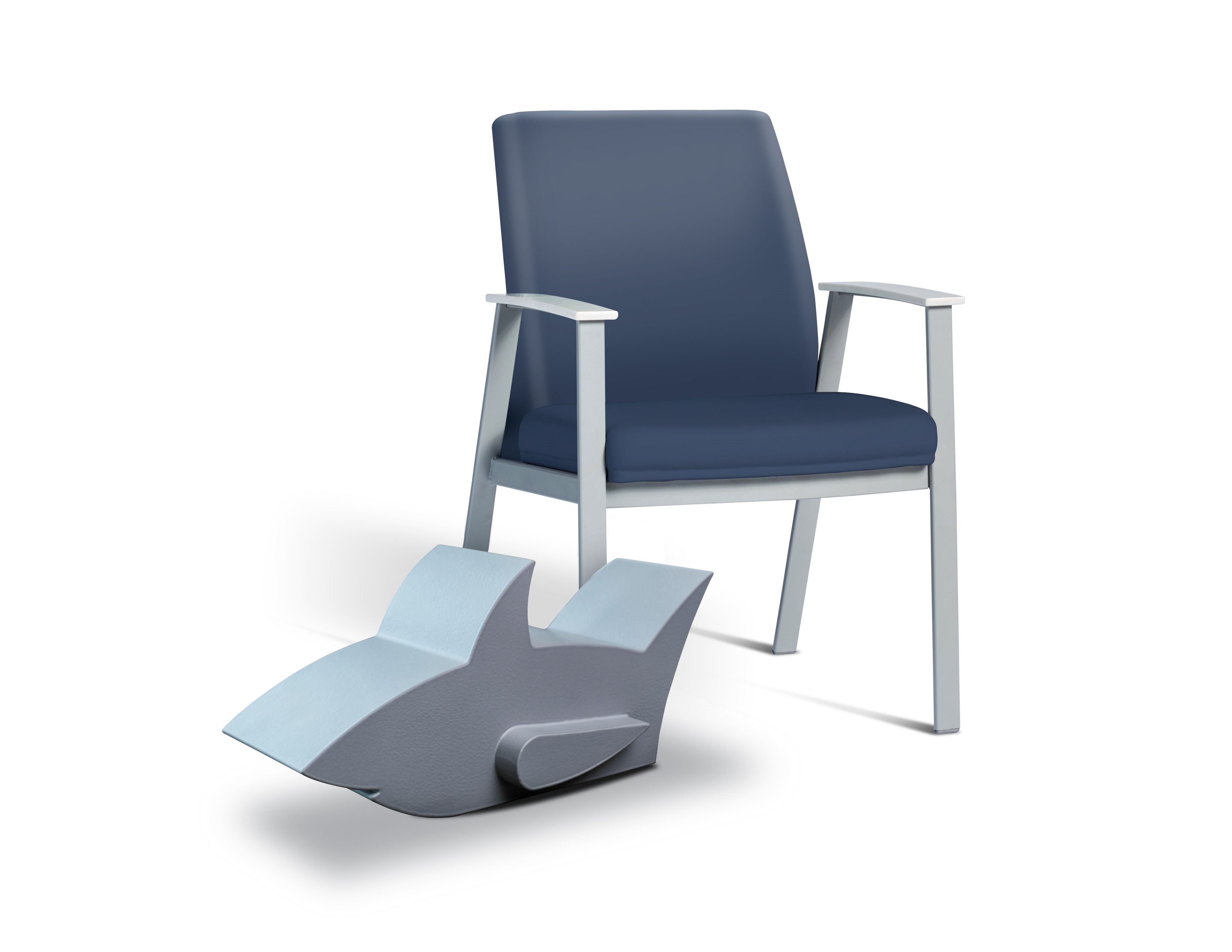 Logic Furniture
Logic Furniture's static seating and stools are available in SmartShield+ Coating. This eliminates seams and prevents healthcare-acquired infections from penetrating the foam and makes cleaning easy and effective. Static seating features standard powder coated metal frames and solid surface arm caps.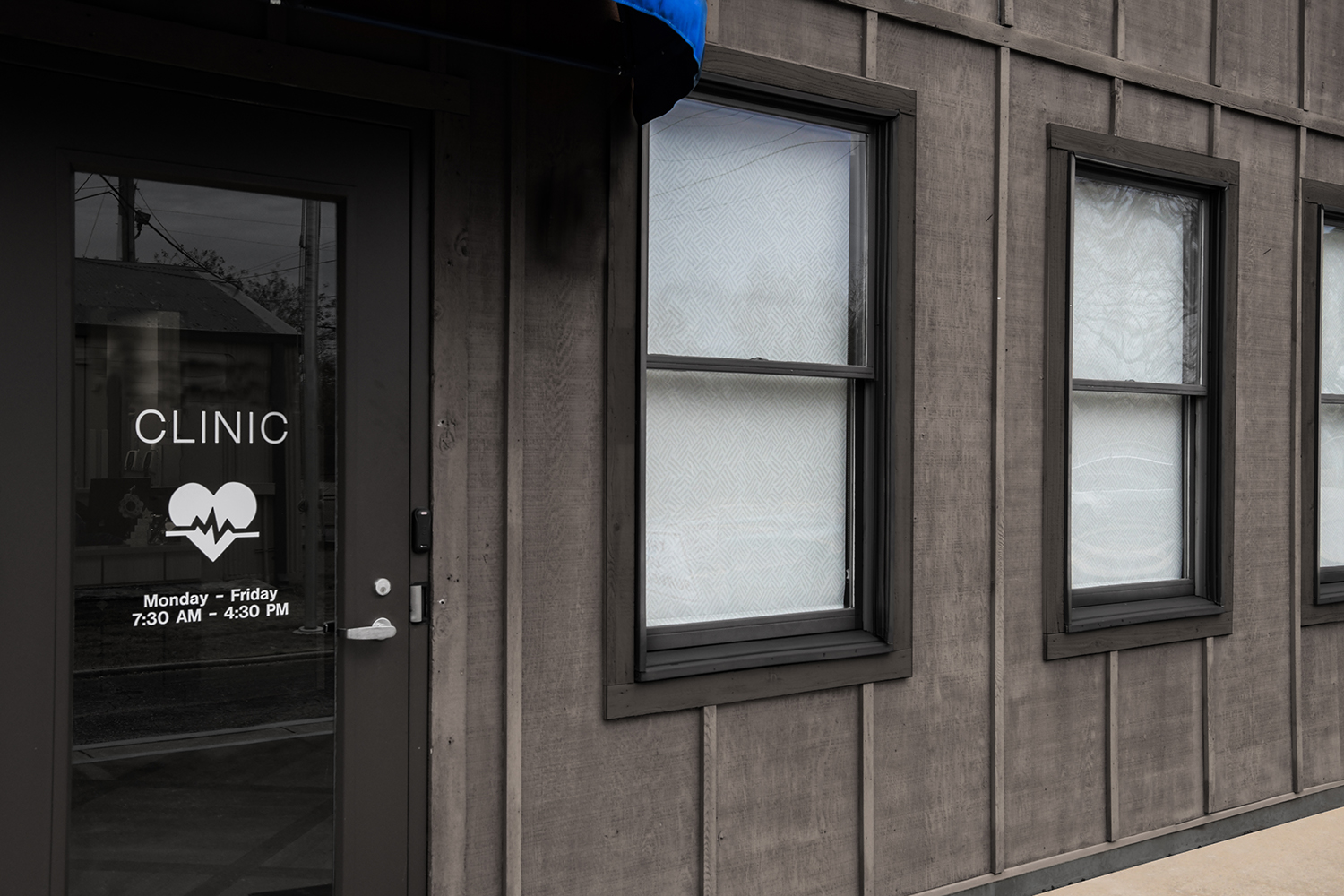 Draper Inc.
Motorized FlexShade I/O roller shades by Draper Inc. combine a high level of automation with Phifer SheerWeave fabrics. Roller shades are infused with Microban antimicrobial protection that inhibits growth of bacteria, mold, and mildew. With the newly expanded Draper IntelliFlex I/O shade automation system, shades can be automated using basic sensors or by building management systems for glare control that don't require physical contact with switches or remotes.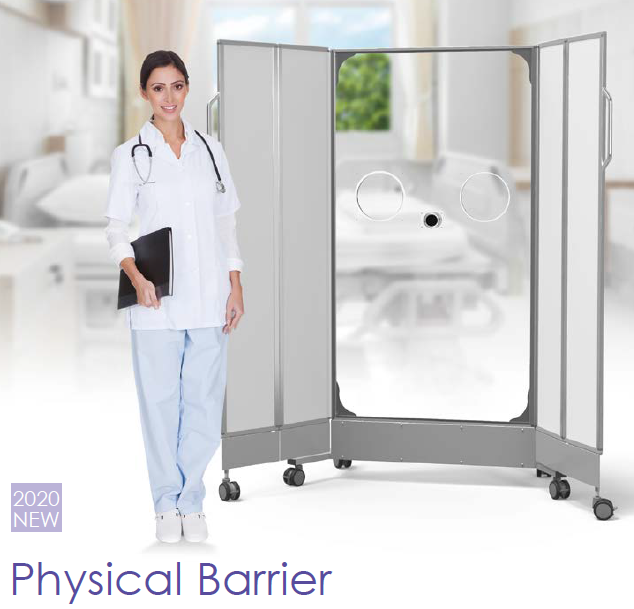 Cubro
Milano Mobile Inspection Screen from Cubro is a moveable protective screen that helps reduce infection risk for medical staff. Co-developed with hospitals, the screen can be used when giving medical treatments to infectious patients as a physical barrier between staff and patients to isolate saliva droplets, spilled blood, or vomit.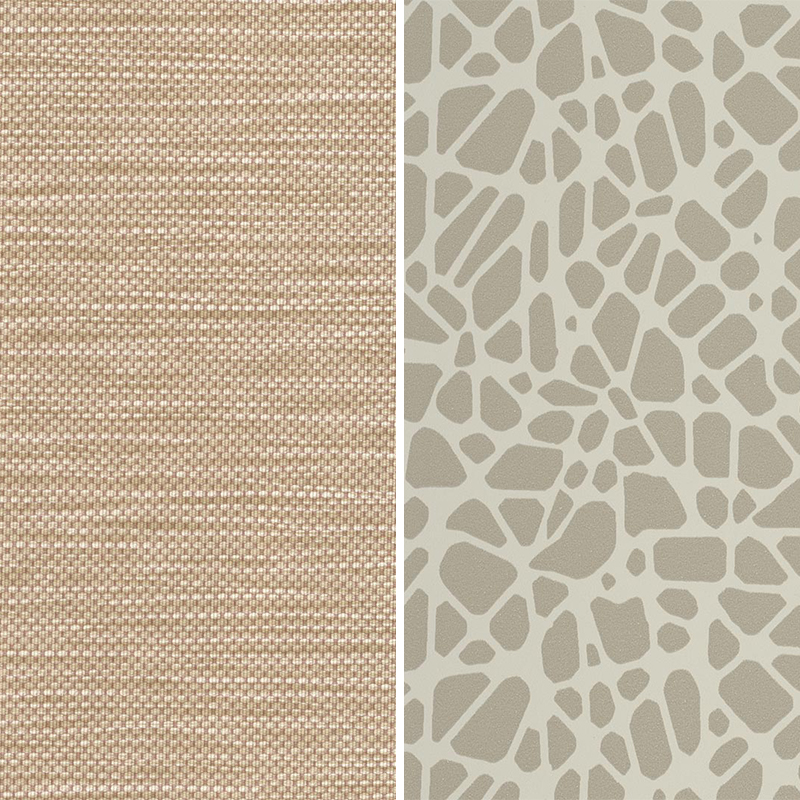 Omnova Solutions Inc.
The Boltaflex Ethos collection from Omnova Solutions Inc. features two new performance fabrics, Aerial and Melange. The fabrics have superior chemical resistance to stand up to rigorous cleaning.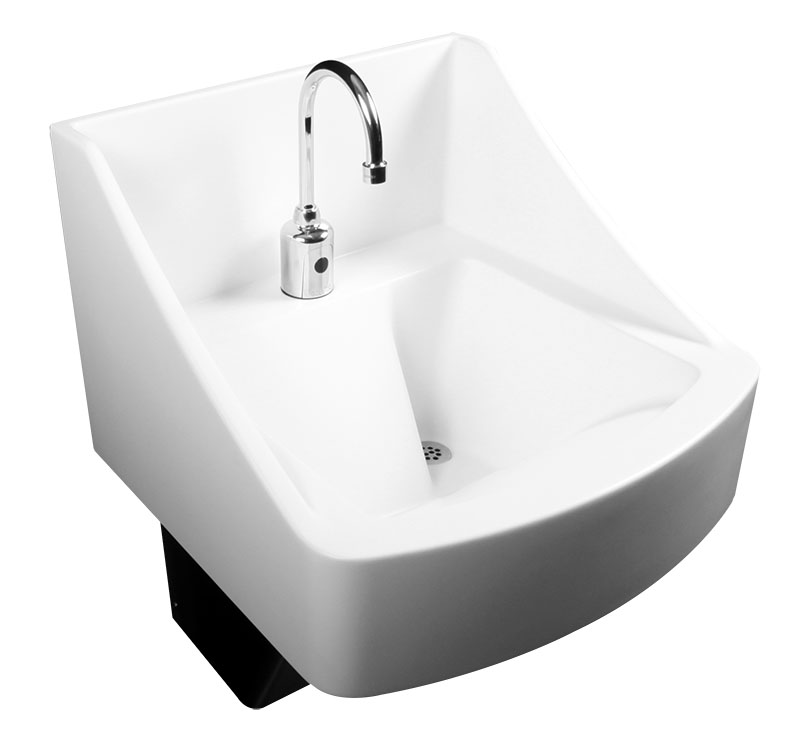 Willoughby Industries
Willoughby Industries features the WICS-2222 Infection Control Sink with an offset drain position that keeps water from splashing directly into the drain and aerosolizing the contents in the trap, which helps reduce the spread of infectious diseases. The solid-surface sink can be cast in one of nine colors and features a seamless construction with an oversized backsplash to help contain water.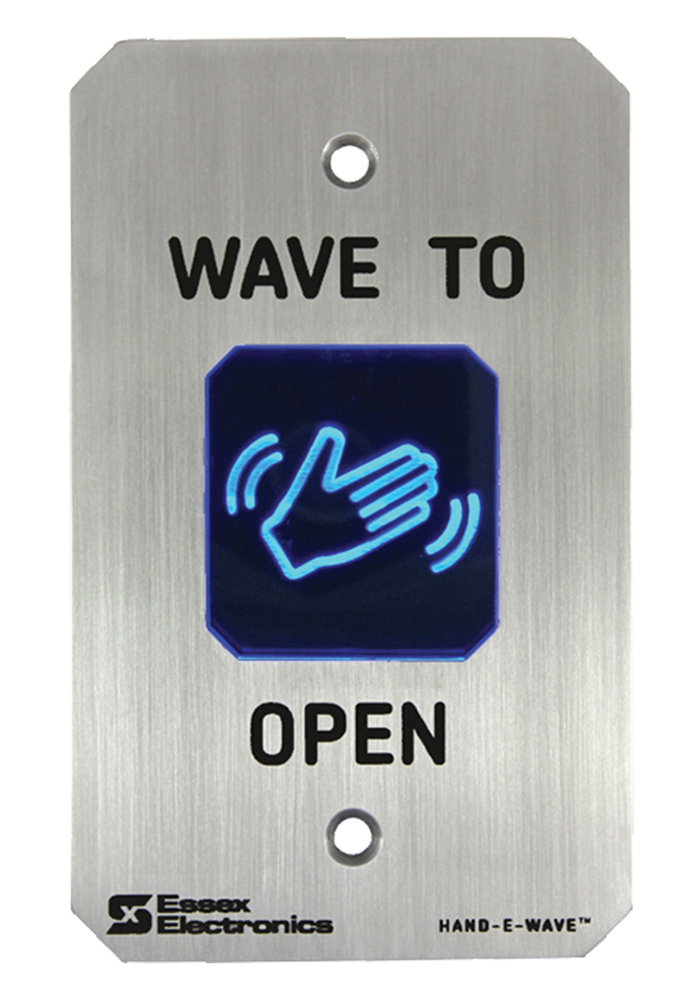 Essex Electronics Inc.
Essex Electronics Inc. highlights the Hand-E-Wave hands-free door switch, which helps reduce the spread of viruses, bacteria, and infectious diseases. The switch features advanced 24 GHz Doppler radar technology [do we know what this does?], stainless-steel construction, and a low-profile design for easy cleaning and sanitizing without any degradation of the faceplate material.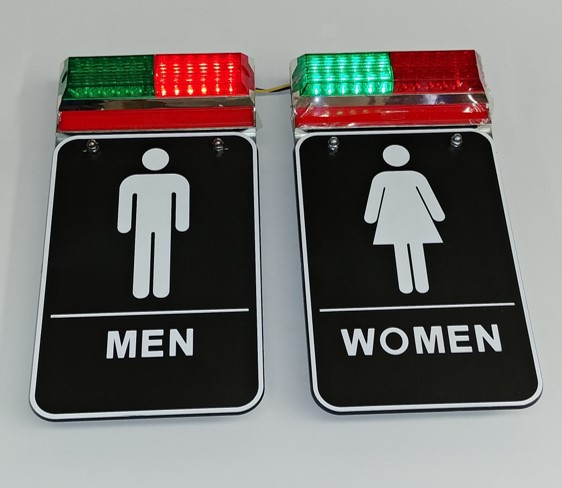 Heads Up Lock Co.
Heads Up Lock by Heads Up Lock Co. offers visibility ahead of time to separate restroom usage. Red light indicates if restroom is in use, while the green light indicates vacancy. The ADA-approved kit can be used in all single-stall restrooms.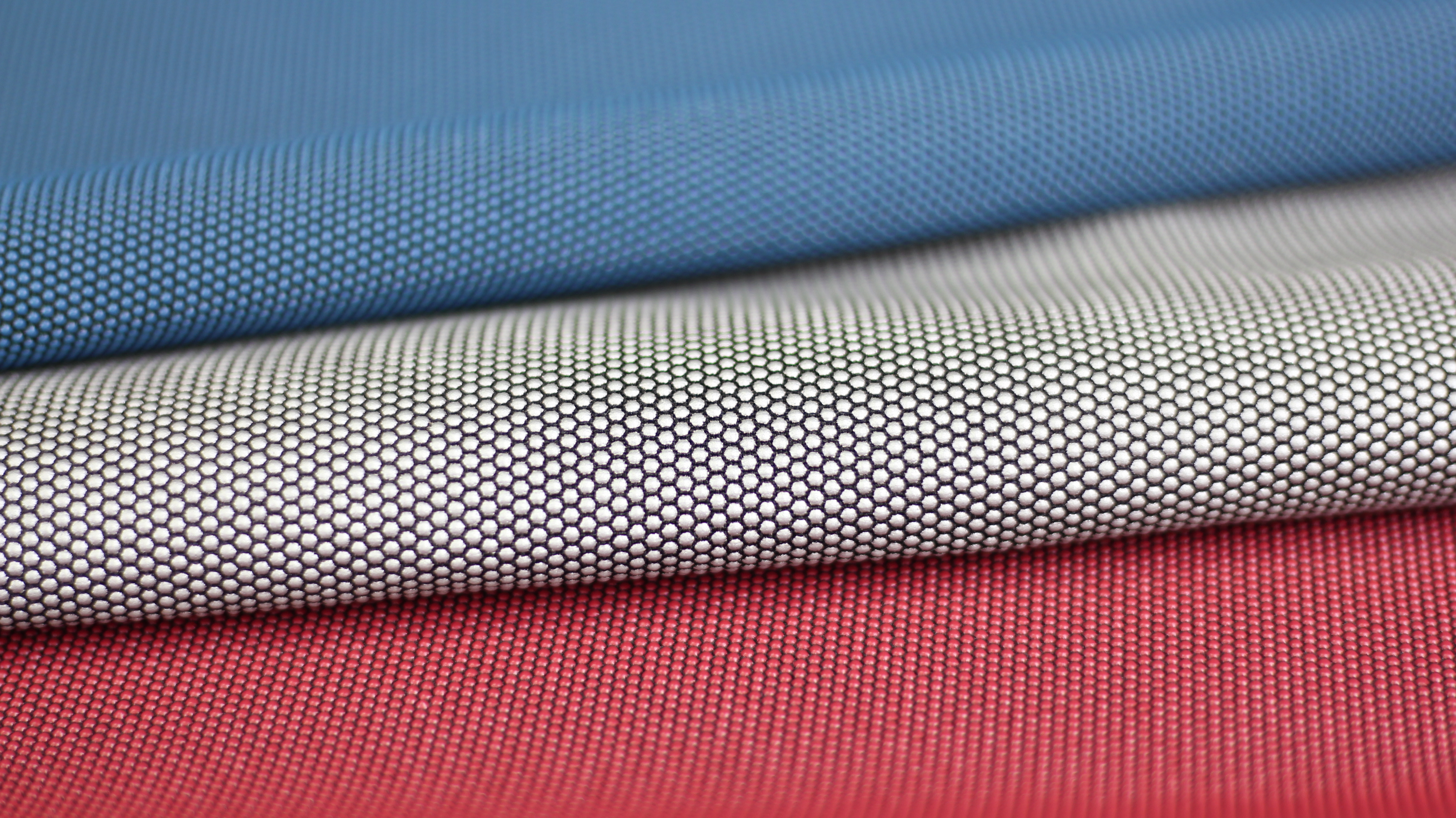 Higher Dimension Materials Inc.
SuperFabric-Am99, the latest addition to the SuperFabric portfolio of materials from Higher Dimension Materials Inc., has an added antimicrobial functionality while still maintaining the line's other features such as durability, stain resistance, breathability, and quick drying. The fabric's array of closely-spaced, engineered printed guard plates allows for maximum flexibility.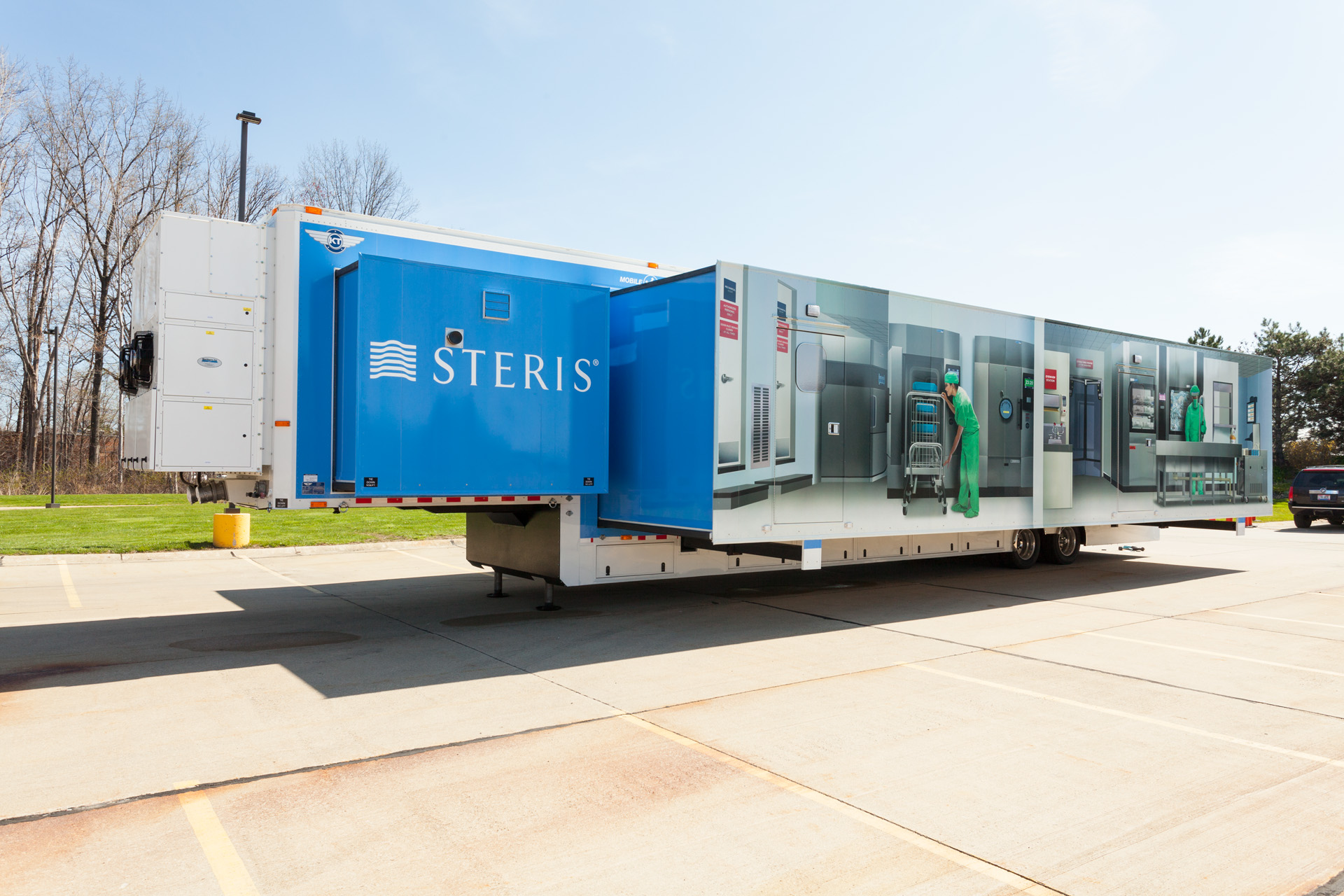 Steris
Steris' Mobile Sterile Processing Department, a fully integrated, mobile central-sterile unit, allows for a turnkey process to continually support the operating room without disruption during hospital construction, renovation, or expansion. Each unit is designed to help reduce risk of contamination and to be fully compliant with Facility Guidelines Institute; The Joint Commission; American Society of Heating, Refrigerating and Air-Conditioning Engineers 170; California's Office of Statewide Health Planning and Development; and Canadian Standards.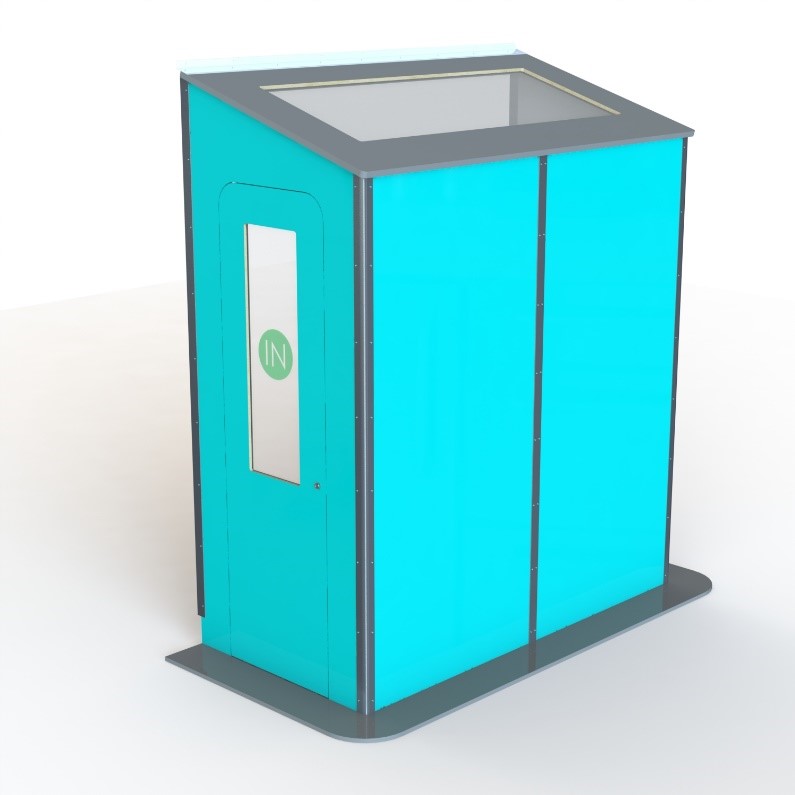 Kingsway Group
Kingsway Group's SteroPOD modular sanitary airlock provides an isolation barrier between the patient's room and the main unit area. Patent-pending design offers a two-door entry/exit that prevents cross-contamination and spread of infection back onto the unit. SteroPOD has two zones: the Green Zone for the safe storage of clean PPE and a Red Zone for disposing used PPE. Flat-packed design allows for easy storage.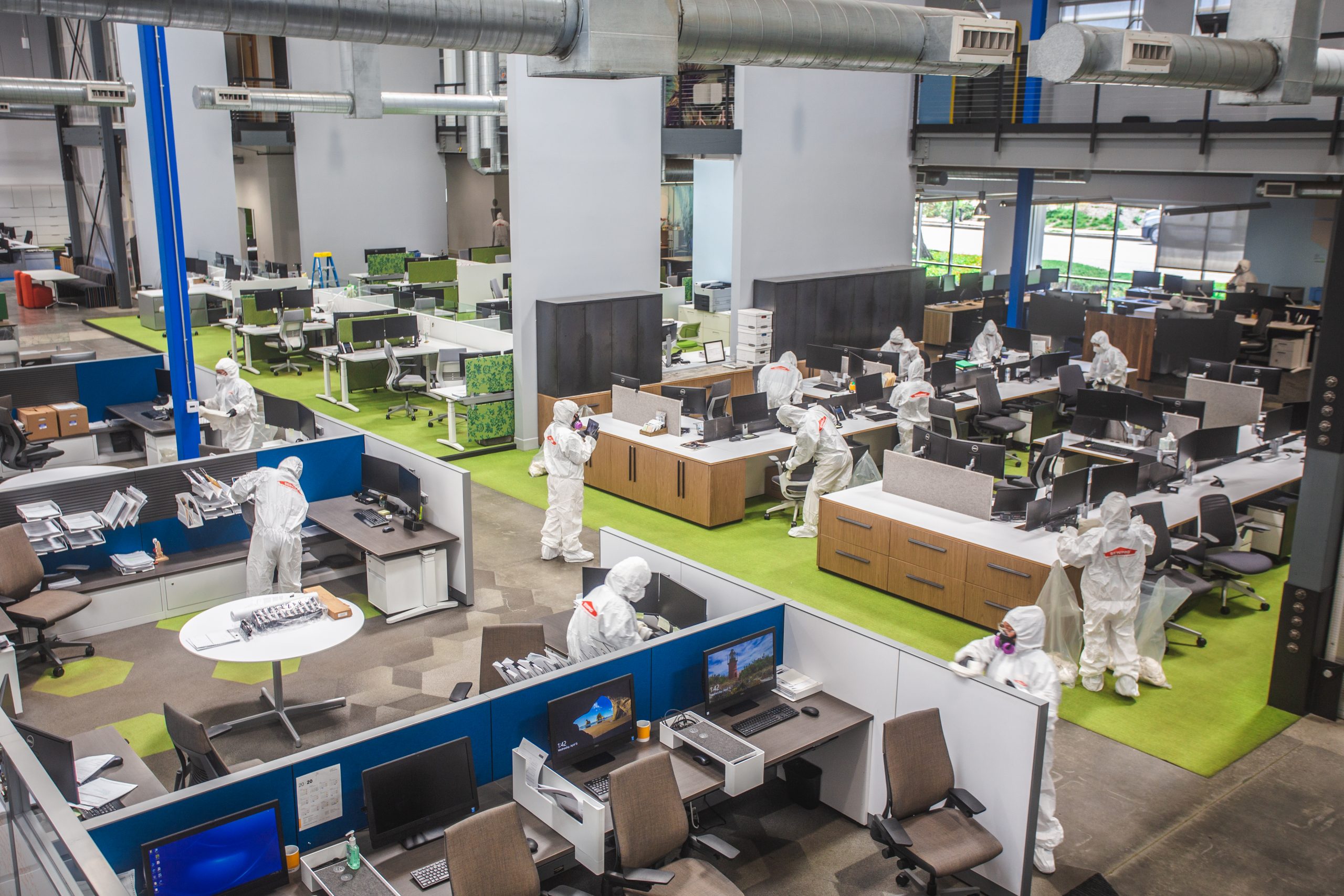 Tangram
Tangram's Workplace Sanitization service provides facility disinfection and sanitization to help protect against coronavirus and other indoor airborne contaminants. Professional disinfection crews follow CDC protocols through a full-service approach to biohazard decontamination in compliance with local, national, and international regulations. Service is available in three levels to address each site's unique challenges, exposure scenarios, and operational complexities with minimal impact on occupants and operations.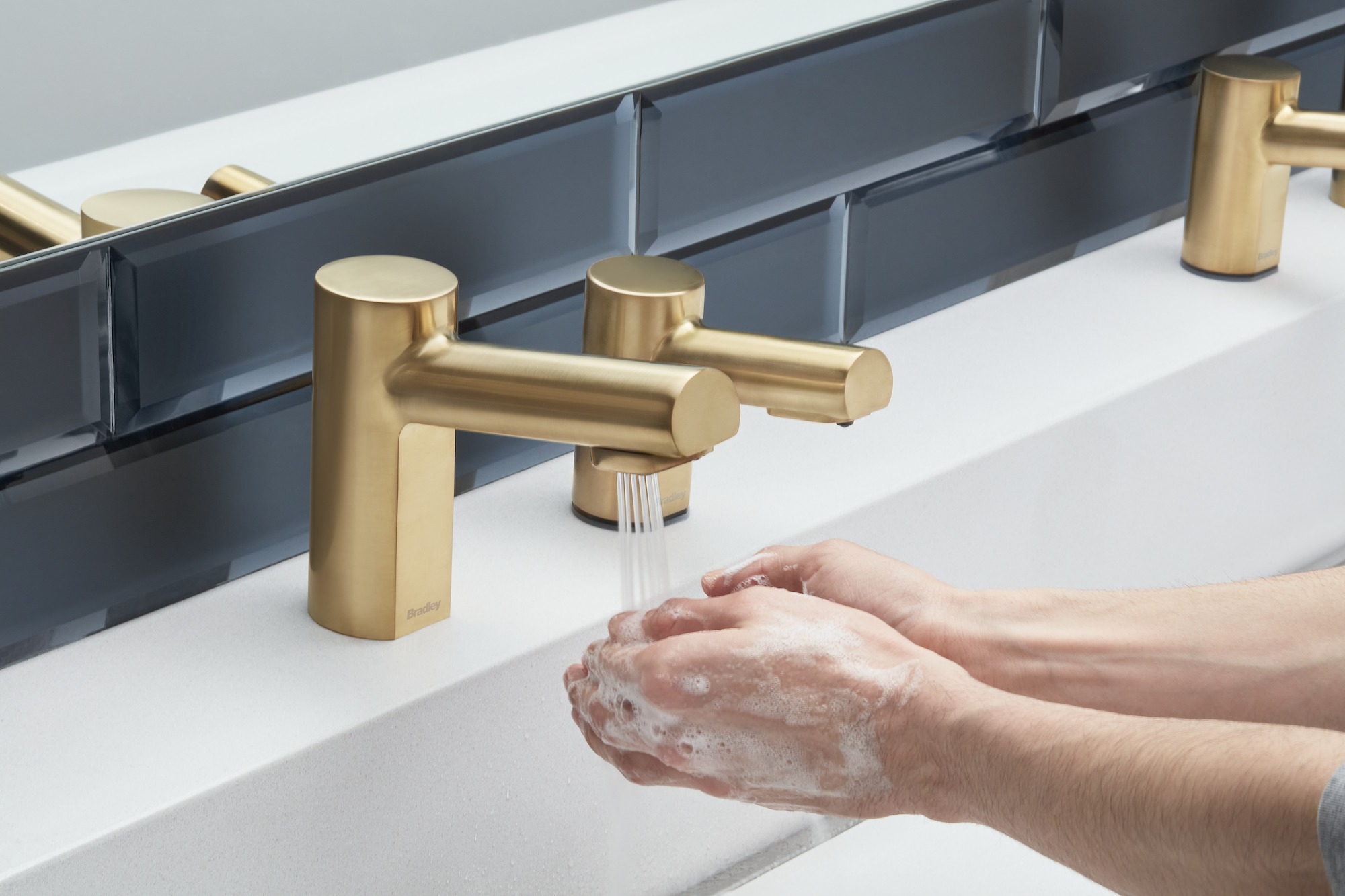 Bradley
Bradley's Verge Soap Dispenser and Faucet Sets with sensing technology provide touch-free washrooms use. Coordinated hand washing pairs enhance the look of Verge washbasins and work seamlessly with any other basin. Collection includes four styles and six finishes. Hidden sensors help deter tampering and optimized sensing to eliminate false activations and feature longer spouts for more hand washing space, and cast brass spout construction with environmentally-friendly PVD finishes.

Phenolic Resin Work Surfaces from Hemco are constructed of solid composite panels that have excellent chemical resistance and durability. Surfaces are nonporous and UV, heat, bacteria, and scratch resistant. Surfaces are available in charcoal color, 1-inch thickness, depths of 24 inches and 30 inches, and with or without backsplash.
---
To promote the best healthcare outcomes and help prevent the spread of healthcare-acquired infections, healthcare designers can utilize a variety of products created to support these efforts. Here, Healthcare Design presents a round-up of infection control products, from bacteria-resistant fabrics, flooring, and hardware to easy-to-clean furniture to touchless window treatments and door switches. Click on the gallery above to learn about a specific product.
For more information on products for healthcare environments, visit the Products page on HCDmagazine.com.