Rehab Hospital Uses Landscape As Healing Tool
---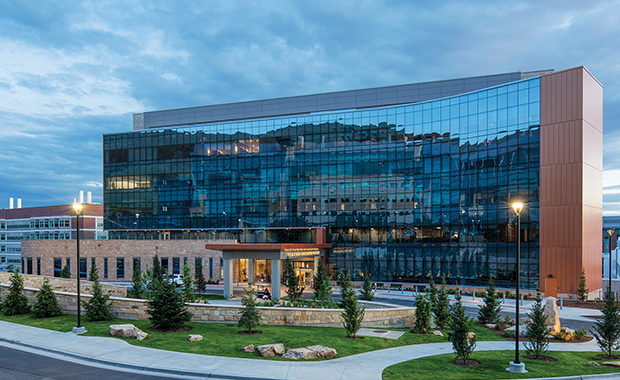 Courtesy of HDR ©2020 Paul Richer
Craig H. Neilsen Rehabilitation Hospital at the University of Utah Health Sciences Campus, Salt Lake City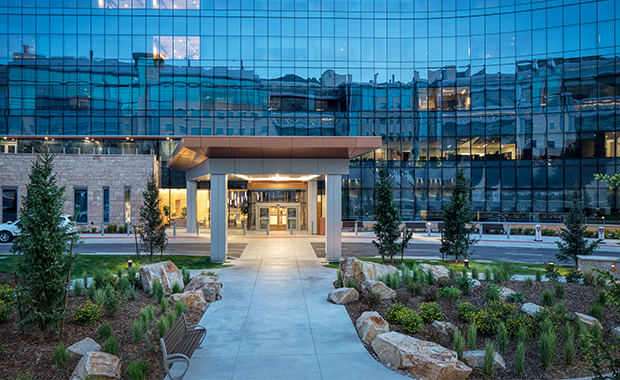 Courtesy of HDR ©2020 Paul Richer
Craig H. Neilsen Rehabilitation Hospital at the University of Utah Health Sciences Campus, Salt Lake City
---
The Craig H. Neilsen Rehabilitation Hospital at the University of Utah Health Sciences Campus is part of a transformation project to create a new "heart" of the campus and enhance the environments in which care is delivered.
A defining feature of this new facility, designed by HDR (Omaha, Neb.) and FFKR Architects (Salt Lake City), is the integration of the landscape design into patient care. This allows the new hospital to employ nature as a healing tool.
Inside and out, the rehabilitation hospital's design concept draws on the surrounding environment. From the moment of arrival, there's a connection between the natural environment and the hospital's interior.
Inviting terraces, plazas, and other outdoor therapy spaces with native plantings, water features, and seating areas offer refreshment and respite. The main entrance and drop-off face a memorial garden, fountain, and plaza.
From the rehabilitation therapy gym, two exits were designed that lead to a therapy terrace looking out over the Wasatch Mountains. In this private area, the outdoors become therapy space. Patients can practice mobility and focus on dexterity and balance all while experiencing fresh air and nature.
The outdoor therapy terrace also allows patients to move from the gym space to a controlled exterior environment. There, the design includes raised garden beds, multiple mobility training surfaces with varied slopes and terrains, and views of the mountains.
Anne DiNardo is executive editor of Healthcare Design. She can be reached at anne.dinardo@emeraldx.com.