The HCD 10: Sara Bayramzadeh, Educator
---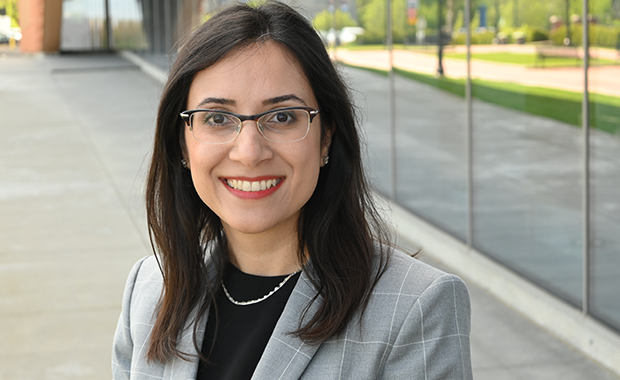 Sara Bayramzadeh
Sara Bayramzadeh, coordinator and Elliot Professor at Kent State University (Kent, Ohio)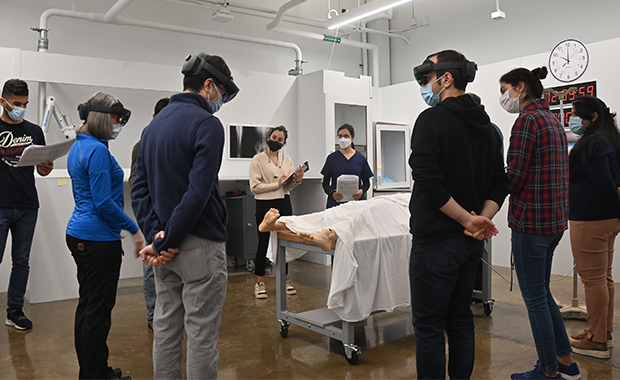 Sara Bayramzadeh
Trauma simulation with students using augmented reality
---
A fledgling master's program and a graduate-level certificate program focused on healthcare were launched at Kent State University's College of Architecture and Environment Design in 2013. However, it wasn't until 2018 that it truly got off the ground, thanks to Sara Bayramzadeh beginning her role as coordinator.
Bayramzadeh's approach to the curriculum requires students to find a practice-based mentor who specializes in their area of interest and meet with them several times throughout the semester to learn from their real-world expertise and expand their professional network. Additionally, the relationships are intended to have a research focus and post-occupancy evaluation practice.
Next, Bayramzadeh encourages students to stay connected with industry members throughout their studies at Kent State, as well, to keep learning from their real-world experience and to grow a professional network.
Her efforts to immerse students in practice has manifested in other ways, too. For example, in 2021 she brought a group of students to participate in the student design charrette held at the Healthcare Design Conference + Expo in Cleveland, where they used research data and evidence-based design concepts to design an ambulatory surgery center that reflects age equity within the community.
Additionally, she led a research study on Level 1 trauma rooms funded by a $2.4 million grant through which she provided mentorship to six graduate research assistants and two nursing students. Through the project, Bayramzadeh delivered a learning experience that integrated the research into the overall design studio, allowing all of her students to participate.
The project included collaborating with trauma clinicians through interviews and design thinking sessions, developing journey maps, and analyzing data collected to inform the construction of a full-scale mock-up.
Through her student leadership and mentorship, Bayramzadeh is providing critical exposure not only to industry professionals but to methods and hands-on learning opportunities necessary for them to succeed.
"Creating this exposure for students and paraprofessionals to learn about research methods, get involved in publications and presentations, and be recognized for their contributions is a game changer," her nomination reads.
Click here for more on all the 2022 HCD 10 winners.