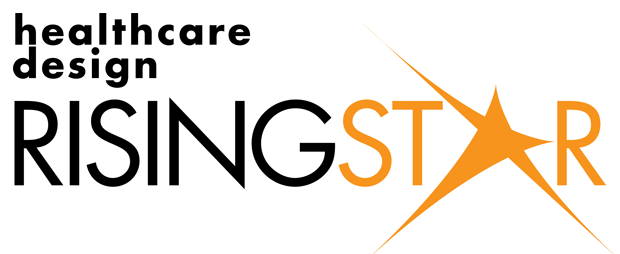 HCD Rising Star nominations open March 17, 2023!
Healthcare Design magazine's Rising Star awards program celebrates the outstanding achievements of professionals who have worked in healthcare design for fewer than 10 years.
Winners are those who have demonstrated a commitment to the healthcare design industry and have made meaningful contributions that help establish them as future leaders.
The winners of the Rising Star awards are featured in an issue of Healthcare Design and are celebrated during an awards luncheon at the annual Healthcare Design Conference + Expo.
Please submit nominations via the form below. The 2023 deadline is April 17.
For questions, please contact Editor-in-Chief Jennifer Kovacs Silvis at jennifer.silvis@emeraldx.com.
To read in-depth coverage of the 2022 winners, go here.