9 New Healthcare Seating Products
---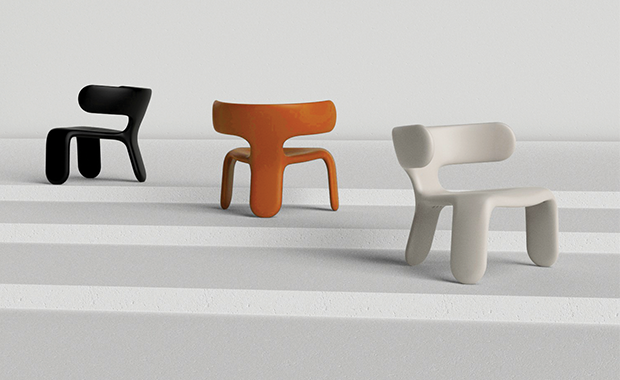 Heller
Heller's Limbo indoor/outdoor lounge chair, designed by Icelandic designer Hlynur Atlason, is made from low-density polyethylene and is durable, easy to clean, and resists microbial growth. Available in a palette of warm, muted colors, including black, bone, and gray, Limbo is fully recyclable and made with recycled post-consumer plastic. hellerfurniture.com
Blockhouse
Ambassador Bentply II seating series by Blockhouse includes a matching chair, loveseat, and sofa. The collection features a patented Key-Loc reversible cushion system to allow for easy cleaning. Available fully upholstered in a variety of vinyl, silicone, and fabric options, the seating comes with durable, oak-veneer arm caps and optional USB charging ports. blockhouse.com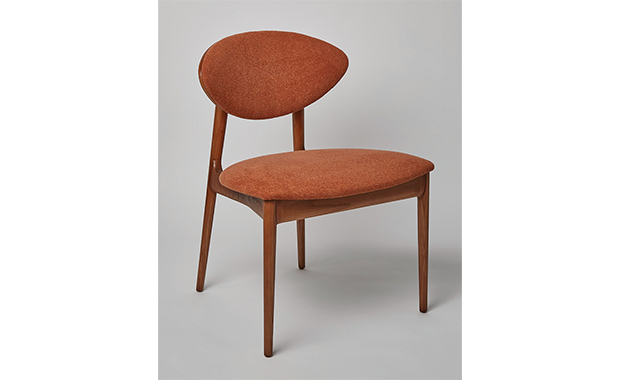 HBF
HBF introduces Karina Armless Guest Chair, designed by Glyn Peter Machin, a renowned designer based in Denmark. Featuring a Scandinavian design, the chair is made from premium joinery and solid wood and comes in 16 wood finishes including warm white, opaque, and amber, and a variety of textiles and leathers including denim wash and plaid. hbf.com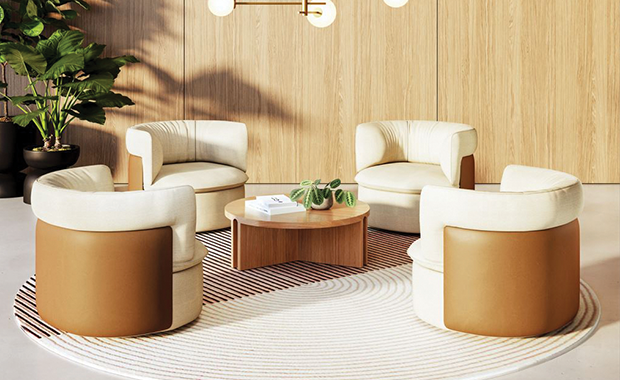 Stylex
Stylex's Oko lounge chair is inspired by the curves of a cocoon and features a pillowy seat and backrest and rigid back panel. Designed by Italian duo LucidiPevere, Oko can be customized with fabric, leather, and wood. Hidden zippers allow the seat and back cushions to be removed or reupholstered for longevity. stylexdesign.com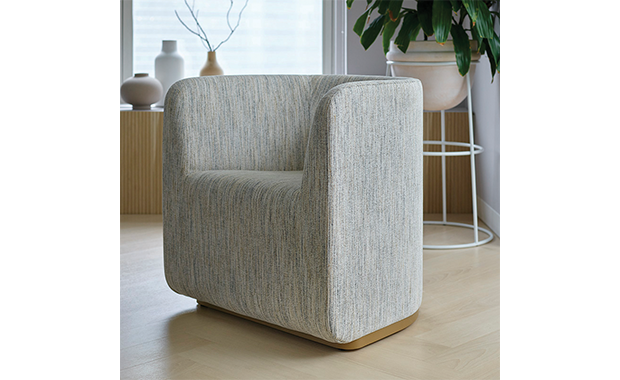 Carolina, an OFS company
Designed by industrial product designer Thijs Smeets, the Elara lounge seat by Carolina, an OFS company, includes a curved, wide-framed design. Elara is available in a variety of base options including adjustable glides or a metal plinth base, which comes in 18 powder-coat colors. carolina.ofs.com
La-Z-Boy Healthcare/Knú Comfort
Kadia Mod Metal Lounge collection from La-Z-Boy Healthcare/Knú Comfort includes single and multiple configurations, as well as bariatric-rated seats, that complement the line's existing recliners and visitor seating. The collection incorporates a passive flex back for comfort, seat clean-out for ease of cleaning and sanitization, and wall-saver design. getknu.com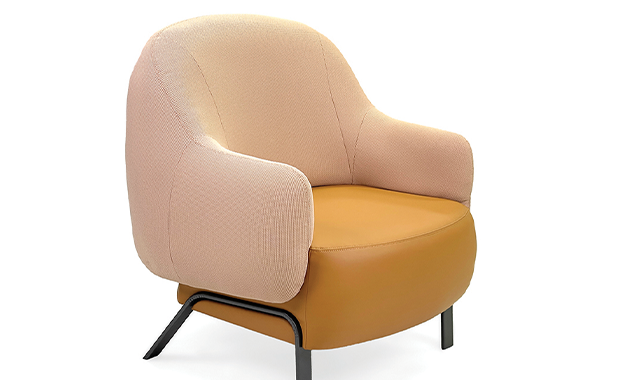 IOA Furniture
Anya Lounge Chair by IOA Furniture, in collaboration with design firm HKS, is available as a single chair or loveseat. Anya features an 18-inch seat depth with multidensity foam for comfort and a curving armrest. Anya includes clean-out spaces for ease of maintenance, inset legs, and a 500-pound weight capacity. ioa-hcf.com
Lesro
Chat stacker chair by Lesro Industries is available in combinations of upholstered and polypropylene back and seat configurations. Made of a fully welded steel tube construction, Chat has a wall-saver design and comes with or without arms or casters. Chairs can be stacked up to four high and feature a weight capacity up to 400 pounds. lesro.com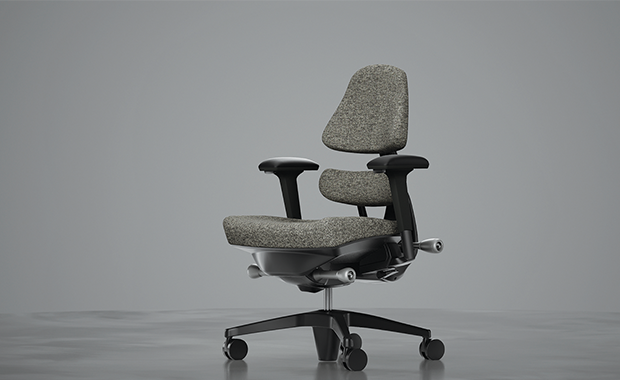 Anthros
Anthros presents Anthros Chair, an ergonomic office chair featuring a patented dual-back system to enhance posture, reduce discomfort, and boost focus and performance. The chair is FDA registered as an orthotic device and aligns the body and reduces disc pressure. It comes with a 12-year warranty and is made in the USA. anthros.com
---
New healthcare seating products
From indoor/outdoor lounge collections to ergonomic and stacker chairs, vendors and manufacturers are introducing a range of new seating styles and models to support healthcare environments.
Above, click through a slideshow of some of the latest seating products introduced into the healthcare design market.
Visit Healthcare Design's Products page for more healthcare-specific products including artwork and wayfinding.