A New Day: 2018 A/E/C Survey Results
---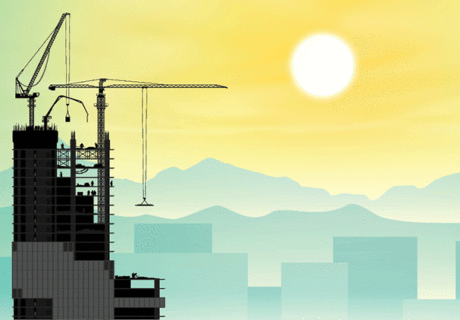 ---
By all accounts, the healthcare design industry is on solid ground. Past challenges tied to the Great Recession and dwindling work, and then a few years later to healthcare reform and the rebounding project activity it stalled, appear to be in the rearview mirror. Even the more recent, and at times painful, transition period of large hospital projects giving way to smaller ambulatory facilities has passed, with the volume of clinic and MOB work today an antidote to shrinking square footage.
Architecture/engineering and construction (A/E/C) firms aren't without challenges, though, as reported in Healthcare Design's 2018 A/E/C Survey. But they're the kinds of challenges that often come with a robust business environment: More firms are entering the healthcare sector, heightening competition that in turn is igniting mergers and acquisitions; more competition is also resulting in mounting pressure to accommodate client requests for lower fees and shorter schedules; and with the additional work comes the need for more people to do it, making talent acquisition an ongoing struggle.
But despite the obstacles, respondents were largely optimistic about working in healthcare today—a time defined by projects driven by the necessity to renovate, modernize, and expand, all while supporting new collaborative care models as well as providing flexibility for the future. And nearly all endeavors are guided by one critical goal: to improve patient satisfaction.
The biennial survey was conducted online in January and February and open to any domestic A/E/C firm that worked in healthcare in 2017. On average, of the 98 qualified firms that participated, 54 percent of their work was tied to healthcare, with 40 percent reporting that healthcare was the majority of their business in 2017 (60 percent or more).
(To view this article with corresponding charts, please see the digital edition.)
The big picture
Firms reported 5,072 completed projects in 2017, with 45 percent saying they completed more projects in 2017 than in 2016, 37 percent reporting about the same, and 18 percent seeing fewer. Projects were mostly about the same size as the year before (61 percent), with one-quarter of firms delivering larger facilities.
Of those that reported project size, the bulk of work was in the 5,000-to-20,000-square-foot range (74 percent of projects), with the next closest category 20,000 to 50,000 square feet (12 percent). A total of 14 percent fell above the 50,000-square-foot mark. Comparatively, when this survey was last conducted in 2016, measuring 2015 results, 58 percent of projects were between 5,000 and 20,000 square feet, 25 percent between 20,000 and 50,000 square feet, and 17 percent larger than 50,000 square feet.
Project value (construction cost excluding land) of completed projects shifted slightly, with only 36 percent of firms reporting values rising year-over-year and 49 percent saying they were about the same. Of those that reported value, firms identified 31 percent of work between $1 million and $10 million, followed by 26 percent at less than $500,000 and 23 percent between $500,000 and $1 million. The remaining projects were valued at $10 million or more.
There were 5,113 projects reported as still in progress at the end of 2017, with 3,403 on schedule for completion this year. In all, firms' total healthcare revenue in 2017 was a reported $3.4 billion. Looking ahead, both RFPs received and contracts signed in 2017 mirrored trends seen in completed projects, with the majority of firms reporting more than or about the same as the year before.
What's behind it
Although renovations have outweighed new construction in recent iterations of this survey, the scales tipped back toward new construction this time around, composing 51 percent of business in 2017. There was an almost even split between hospital and outpatient projects at 42 percent and 41 percent, respectively, a notable shift from 2015 when 52 percent of projects were hospital-based and 45 percent outpatient. Senior living/post-acute care remained about the same, while infrastructure work dropped from 9 percent of business in 2015 to just 4 percent in 2017.
The most common client need driving new projects last year was renovation/modernization of existing space (26 percent), which was also the top choice for 2015, although by a larger margin (37 percent). After that, the top primary drivers differed considerably. Expansion of an existing facility and replacement of outdated buildings ranked high in 2017, whereas the addition of new outpatient facilities and repurposing existing space for new use rounded out the top three for 2015 projects.
They were all in the mix, though, when respondents could select any high-ranking needs that applied to projects in the past year, with the two biggest differences seen between renovation/modernization of existing space (54 percent in 2015 and 62 percent in 2017) and consolidation of existing buildings/services (43 percent in 2015 and 34 percent in 2017).
As for the goals that clients most often wished to accomplish with new projects, most firms identified improving patient experience/satisfaction as the most common objective for 2017 at 55 percent—more than twice the percentage of firms that selected it as the primary goal for new projects in 2015. The next closest primary goal was designing for future flexibility/adaptability at 23 percent, which held the number one spot in 2015 with 36 percent of responses.
Overall, those two factors—patient experience and future flexibility—defined client goals for projects in the past four years, with all other options (supporting population health, addressing aging building stock, rebranding) generally falling to the single digits.
From the sources
Although operating in a still-uncertain financial climate, providers aren't holding back from pursuing necessary building projects that answer the needs and goals outlined above. Yet despite the positive trend of demand for design and construction services, market conditions are dicey, fueled by escalating construction costs due to labor shortages and rising materials prices. The result, respondents shared, is that clients frequently end up with budgets that don't match a project's price tag.
This reality is escalating client requests for lower fees—something many are struggling with in an environment where competition alone is pushing the issue even more. "It is widely anticipated that as larger national architectural firms acquire smaller local firms to establish a foothold in markets, a drive toward more competition for design services may continue increasing pressure on fee structures," says Jennifer Burkholder, healthcare market sector manager at Page (Dallas). In fact, pressure to lower fees was cited as the top challenge firms faced in 2017 at 32 percent, jumping from 21 percent in 2015, when it was also the top-reported challenge.
Firms are also struggling to manage expectations for shorter schedules as providers respond to their own competitive landscape, with 27 percent reporting it as another high-ranking issue last year. "Continued consolidation of healthcare systems across regions and into rural areas has the effect of increasing capabilities of providers, but it tightens the speed to market demands for new projects," Burkholder says.
Talent acquisition was another challenge firms continued to grapple with in 2017, cited by 23 percent of respondents as their top challenge and by 40 percent as another high-ranking challenge. In addition to the ongoing skilled trades labor shortage plaguing the construction field, architecture/engineering firms also report they're struggling to maintain appropriate staffing to keep up with client demand and attract new design talent in this competitive environment.
Having the appropriate talent on staff is just one of the differentiating factors firms reported will be necessary to have in this business climate, as companies work to position themselves to deliver more value to clients by advising them on healthcare trends and the models of care delivery that support them. "Trends driving change in care delivery include a large array of strategic and planning initiatives aimed at two main objectives: lower cost and better outcomes.
Successful strategic and facility solutions will target achieving both," says Anthony Roesch, vice president, director, healthcare consulting services at HOK (New York), adding that initiatives may include establishing a continuum of care to drive costs down, emphasizing population health, and leveraging the power of electronic data in care delivery.
In addition to new models of care, healthcare organizations are balancing numerous other priorities that will require a design eye, says Richard Witt Jr., chief design officer at AE Works (Pittsburgh). "From regulatory and energy mandates to accelerated technology and security concerns, we as design professionals must provide solutions that optimize buildings, provide flexibility and sustainability, all while integrating with an existing campus to create a holistic environment where people are the focus."
Other respondents said they anticipate continuing to collaborate with clients on shifting to ambulatory settings in an effort to offset high patient volumes that continue to be seen in emergency departments and inpatient surgery centers. Answering ongoing reimbursement challenges by pursuing infrastructure upgrades that will help the bottom line, such as improving energy efficiency, addressing resiliency risks, and modernizing aging physical plants, are expected to drive future work, as well.
"The role of architecture is expanding and evolving beyond just building design," says Heather Chung, vice president at SmithGroupJJR (San Francisco), saying that her firm is using design-thinking to help clients approach their healthcare business strategy. "It has been and continues to be a disruptive time for the healthcare industry, and we see even bigger disruptions coming, especially in the areas of technology (artificial intelligence, machine learning, virtual reality, and robotics). But there's tremendous opportunity as the industry becomes more integrated, breaks down the silos, and expands into new, nontraditional areas and partnerships. It's an exciting time to be a designer."
Jennifer Kovacs Silvis is editor-in-chief of Healthcare Design. She can be reached at jennifer.silvis@emeraldexpo.com.