HCD Rising Star: Ryan Conover
---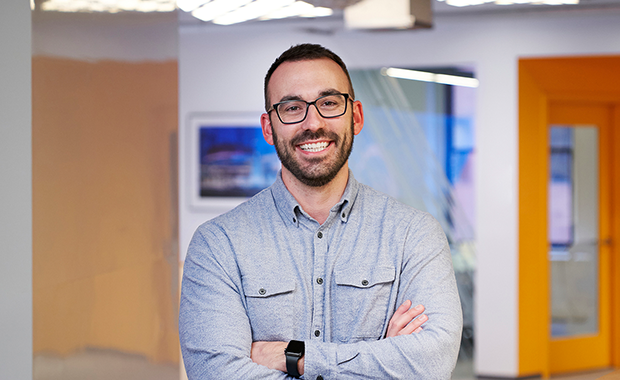 Jeffery Totaro
Ryan Conover Associate at The Lighting Practice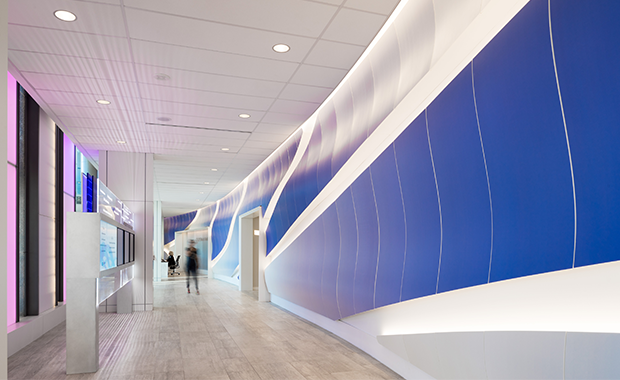 Chris Cooper
St. Barnabas Medical Center
---
Ryan Conover joined The Lighting Practice in 2011 where he was responsible for designing lighting systems for a variety of project environments, including academic, corporate, historic, retail, and infrastructure. A few years later, his interest in healthcare lighting design was sparked while working on The Cooperman Family Pavilion at Saint Barnabas Medical Center in Livingston, N.J. As project and design manager, Conover was responsible for designing a lighting and control system that supported the new 241,000-square-foot addition. While the project went on to earn awards, Conover has continued to expand his work in the healthcare sector, working for a variety of clients, including Inspira Health, Children's Hospital of Philadelphia, Nemours Children's Health, and Inova. Inspired by his passion for lighting and human well-being, he also achieved his EDAC certification and has taken on the role of evidence-based design coordinator at The Lighting Practice.
In 2021, he was promoted to associate at The Lighting Practice, focusing on its Light + Health division, where he spearheads the firm's healthcare design initiatives and standards. He is committed to supporting clients and the design community through comprehensive reviews of data and continued interaction with researchers of human-centric lighting.
He also contributes to the industry outside the office, teaching as an adjunct instructor for Kent State University's College of Architecture and Environmental Design, Health Systems and Facilities Design program. During the COVID-19 pandemic, Conover recognized the increasing risk of healthcare-associated infections and sought to implement technologies on his projects that can disinfect spaces using narrow spectrum lighting. His commitment to improving healthcare experiences for patients, families, healthcare workers, and facilities workers makes him an influential contributor to the industry.
Path to healthcare design: The concept of improving patient outcomes through lighting drew me in. I also enjoy the challenge of making a space feel comforting and hospitable while following the necessary codes and guidelines.
Describe your design approach: A strong story supports a strong design.
On your desk now: I have several inpatient buildings, a medical office building, and other clinical work I'm designing right now. I also have a handful of corporate, higher ed, hospitality, and infrastructure projects.
Most rewarding project to date: The Middleman Family Pavilion at Children's Hospital of Philadelphia in King of Prussia, Pa. I served as project manager and senior lighting designer. I'm passionate about designing children's hospitals, especially as a father, but that project was the first one my children were old enough to see and experience. They get excited and call it the "rainbow hospital" because of the color-changing feature lighting we did at the building's entrance.
What success means to you: Success isn't about being the smartest person in the room. I've always found that people with a strong work ethic, who learn from their mistakes, and who are respectful and collaborative with their colleagues and clients are the ones who grow the most in their career and become successful.
Industry challenge on your radar: There are still gaps in the lighting product offerings for healthcare projects, especially for behavioral health. I'd like to see manufacturers continue to push innovation and expand their product lines, giving designers more tools to make healthcare environments more hospitable.
Anne DiNardo is executive editor of Healthcare Design. She can be reached at anne.dinardo@emeraldx.com.