HCD Rising Star: Jann Gao
---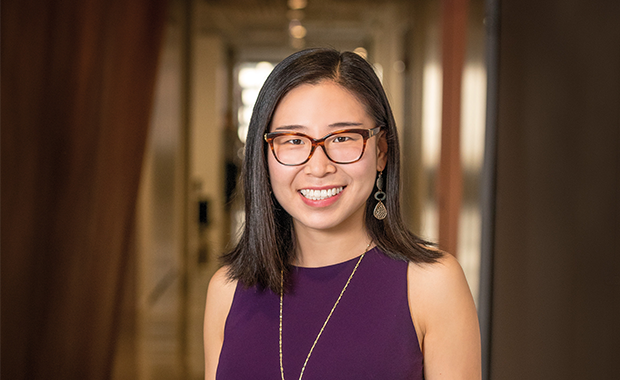 CannonDesign
Jann Gao, vice president, Blue Cottage of CannonDesign (Chicago)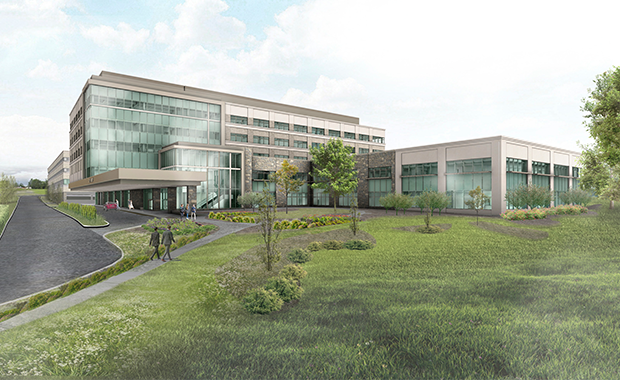 CannonDesign
Mercy Ballas Outpatient Center
---
After receiving undergraduate and graduate degrees in industrial engineering, Jann Gao started her career in healthcare on the organization side, working at Montefiore Health System as a healthcare business process architect, focused on improving patient and clinical workflows. After a few years, she moved to the firm side, working at multiple firms before joining CannonDesign in 2018 as a senior consultant, health advisory services. In 2019, she was moved to Blue Cottage of CannonDesign, the firm's consulting arm, becoming the lead strategy and data analyst.
Through her work, Gao uses analytical and detailed thinking to lead teams to solve not only a client's immediate problems but also to address larger societal and community issues. Within the past few years, she's served as integrated project manager for the New Mercy Ballas Outpatient Center project in St. Louis, Mo., and as lead project manager for the University of Michigan Health-West (formerly Metro Health) system-wide master plan. Also, as the strategy and analytics lead on the University of Kentucky system-wide facilities plan, she helped guide the major academic medical center in Kentucky in expanding from its main campus to more clinic footprints, increasing accessibility in surrounding communities. Jann helped the client determine the ideal presence in the community, from services to locations. Additionally, she pioneered a new model of collaboration and project management between CannonDesign and Blue Cottage. Her work ensured positive collaboration through dashboards to track team progress and keep the client up to date and make decisions through consensus.
She's also committed to improving and innovating healthcare, recently partnering with several other healthcare leaders to develop and prototype the Facility Sizing and Concept Design Tool, or FASTDesign. Using an integrated methodology, FASTDesign pairs the facility sizing, planning, and concept development processes into one automated, holistic tool. Streamlining the connectivity between sizing and the parametric model provides the opportunity to translate client business and facility strategies into a 3-D model to aid in visualizing the impact of data-driven decisions.
As one of this year's Rising Stars, Gao says healthcare design allows her to be involved in the process of turning a vision into reality that brings impactful outcomes, which is gratifying for to her.
Path to healthcare design: I've always been deeply curious about myself and the world. Some of the best ways to satisfy my curiosity are to continuously explore inwardly and outwardly through reading other people's work, talking to talents in various industries, seeking new project experiences, and connecting the dots along the way. My career in healthcare design found me during this exploration. From an education in industrial engineering to working for a health system and multiple design firms, I found healthcare design allows me to be involved in the process of turning a vision into reality that brings impactful outcomes, which is gratifying for me.
Describe your design approach: Team-based, human-driven, lead by example, be curious, ask hard questions.
On your desk now: Several facilities master planning projects where I provide expertise in project management and data analytics. Many of them are for sprawling academic medical campuses, which require a great deal of coordination and communication given the complexity and changing healthcare landscape. Clients expect efficiency as well as processes that will bring a better experience for patients and staff alike. A lot of my current work involves taking perspectives and challenges from all sides and coming up with recommendations that fit everyone's needs. It's like putting together a puzzle where some of the pieces are changing shape!
Most rewarding project to date: A systemwide facilities plan for University of Kentucky, a large academic medical center. The client is concentrated in one campus and trying to become more accessible through expanding its specialty care presence in the surrounding community. I was the strategy and analytics lead, which was a huge portion of this large project. I also helped pilot a new style of collaboration across various workstreams that helped make this large scope project more manageable for the team, while also helping the client see where they could strategically expand their footprint.
What success means to you: Success for me is not only the discovery of my own potential with continuous alignment in my work and passion, but also inviting others to join me to fulfill their own life potential.
Industry challenge on your radar: I'd like to see more diversity of talent in the industry who have equal voices and influence on how we approach our work and solutions. It's painfully obvious that what the industry is missing is diverse perspectives and more creative solutions to solve one of the biggest challenges human faces: How to maximize the collective human potential through solutions that bring health and wellness to everyone.
Must-have skill for healthcare designers today: The ability to question if we are solving the right problems and redefine the problem toward more long-lasting solutions.
New pandemic-inspired work habit: Reaching out to people, even if we're not working on the same projects or initiatives. People are the most important part of life—they bring inspirations, stories, ideas, and solutions. Simply reaching out and talking to others, I learn so much in this process.
Anne DiNardo is executive editor of Healthcare Design. She can be reached at anne.dinardo@emeraldx.com.