5 Challenges Facing Children's Hospitals
---
---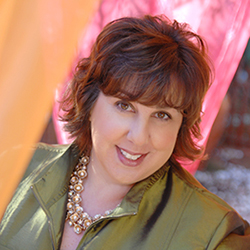 The Center held the first in-person meeting for its new Pediatric Environment Network (PEN) earlier this fall.
A group of close to 40 design professionals, hospital facilities executives, and product manufacturers gathered at Children's Hospital of Philadelphia to participate in two days of hands-on conversations about the future of pediatric healthcare environments.
One of the goals of the gathering was to identify the most significant challenges impacting children's hospitals today and in the near future. Though many topics were discussed, a consensus emerged around the top five challenges.
Geopolitical issues in the world. One of the impacts of overturning Roe v. Wade is likely to be an influx of children entering the healthcare system with very complex medical needs. The expectation is that NICUs will see more acutely ill babies with multiple comorbidities that need expensive and extensive care. Also, programs serving the needs of LGBTQ children face significant backlash in some communities, including the threat of violence at facilities.
Staffing costs and shortages. The pandemic took its toll on healthcare workers, causing overwhelming burnout that led to many people leaving the profession. Meanwhile, younger caregivers seek a better work-life balance and are working fewer hours. The cost of staffing has also risen dramatically with higher wages being demanded by those available to work. As a result of these factors, there's concern that more of the caregiving burden will fall on patient families, which can have a ripple effect on the health of caregivers and patients.
Behavioral and mental health. Depression, anxiety, ADHD, substance abuse, and suicide are taking their toll on today's youth. According to statistics shared by U.K.-based mental health charity Mental Health Foundation, 10 percent of children and young people ages 5 to 16 have a clinically diagnosable mental health problem and 20 percent of adolescents may experience a mental health problem in any given year. COVID-19 had an impact on children, as well. Facilities are seeing long wait times for appointments, a lack of behavioral and mental health service providers, and no capacity for outpatient care.
Increased medical complexity. Due to advancements in medical care, babies born as early as 20 and 21 weeks are now being kept alive and often living for 20 to 30 years with a constant need for ongoing medical care. The cost of care for these children, both upfront and over their lifetime, is often high as they frequently have multiple conditions requiring treatment. The impact on a facility is significant, too, starting with the need for bigger rooms to accommodate more complex care, larger care teams, and family members. These children will usually require much longer stays in the hospital, leading to a need for more beds and staffing, as well.
Futureproofing. When building and operational costs rise dramatically every month, budgeting for the future becomes a moving target. Additionally, there are challenges that come with planning for a project that's not going to be completed and occupied for 10 to 12 years. Plus, how do we identify technology that will drive efficiency and better care versus only adding to the project's cost? Technology is changing quickly; who will pay to try it first?
Children's hospitals face many of the same issues adult acute care hospitals face, with the added challenge of caring for a highly vulnerable population. It's hopeful to see the passion PEN members have for providing the best possible quality of care and experience for these patients, their families, and the staff who serve them. Addressing these pressing needs will help support those efforts.
Debra Levin is president and CEO of The Center for Health Design. She can be reached at dlevin@healthdesign.org.