HCD Conference Planning In Full Swing
---
---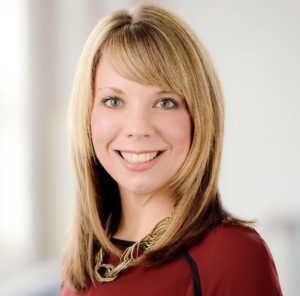 As nightfall comes a little bit earlier each day, the air feels a touch cooler each morning, and the start of school creeps closer and closer, I'm finding myself already mourning the loss of summer—at least on a personal level. Professionally, however, I am all in on fall.
We here at Healthcare Design are in the thick of planning as we prepare for the 2023 Healthcare Design Conference + Expo taking place Nov. 4-7 in New Orleans. And I'm excited to give you a taste of what we have planned here in our preview issue.
Inside the September issue of Healthcare Design, you'll find a quick roundup of details to get you started plotting out how you'll spend your time in The Big Easy. Next, I encourage you to head to hcdexpo.com to dive into all the specifics.
We pride ourselves on creating an event that meets all your needs in one place—from networking to exploring new design products to fulfilling your ongoing education requirements. And, yes, I realize I can't exactly be considered objective, but our conference program truly can't be beat.
In a robust 100+ sessions, you'll find myriad topics explored that represent where we are as an industry and where we're heading next. Critical topics such as resiliency and sustainability; diversity, equity, and inclusion; artificial intelligence and big data are all in there.
And so are all the specialties you represent; we work hard to ensure those topics and others are tackled through diverse perspectives, thanks to our 400+ speakers including architects, interior designers, owners/providers, building professionals, researchers, consultants, and so on.
In fact, you'll find numerous sessions offering multidisciplinary panels, and that's on purpose. Our program design team assesses session proposals based on factors such as providing broad views on critical topics that are relevant to our attendee base and that offer valuable takeaways that are applicable to your work.
We help guide that, too. Executive Editor Anne DiNardo and I both participate in the review of session proposals, ensuring that our editorial 30,000-foot view of the industry—the trends that emerge each day as we cover the world of healthcare design—are represented and explored.
From there, we keep the momentum going, thanks to our comprehensive approach to serving you across our HCD brand channels.
For example, in addition to the big-picture preview coverage in this issue, you'll also find our September issue In Focus column diving into the critical topic of rural healthcare and the facilities that support it, which the author will be discussing in a session at the 2023 HCD Conference.
And you can expect lots more coverage like this in coming months. Watch the magazine as well as our website and social media channels for ongoing session previews, Q+As with speakers, facility tour profiles, and more.
Meanwhile, our team can't wait to see you in November to talk more about what you're up to as we start planning how to bring you the resources you need next year and beyond.