The HCD 10: Kimberly Cowman, Building Professional
---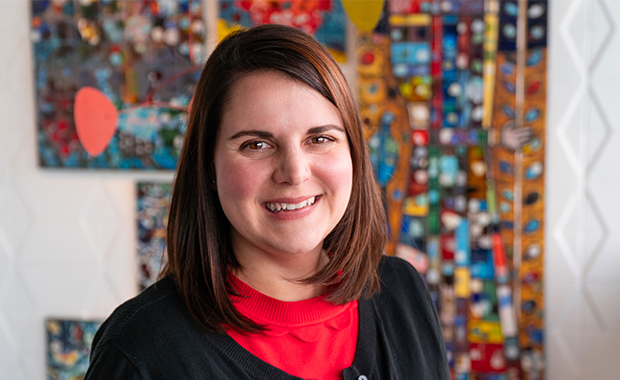 Leo A Daly
Kimberly Cowman, vice president, national director of engineering, Leo A Daly (Omaha, Neb.)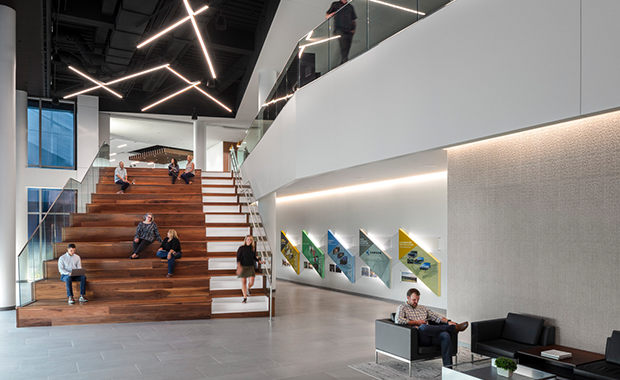 Leo A Daly
Carson Headquarters
---
After 17 years leading engineering teams focused on healthcare, in 2019 Kimberly Cowman was elevated to her current position as national director of engineering at Leo A Daly. In this role, she's had the opportunity to further pursue her career-long passion and professional mission for increasing awareness and adoption of sustainability and high-performance design in healthcare and beyond.
She believes healthcare has not only an opportunity but a responsibility to transform the way its buildings operate and become a leader in creating more sustainable and healthier places.
"As designers, we have a direct impact not just on the climate-related outcomes of communities, but on the health outcomes of the people who occupy healthcare facilities," she says.
For example, in 2021, Cowman helped form Leo A Daly's firmwide Design Integration Group (DIG), which strives to advance an integrated design agenda focused on high-performance building outcomes. The group's efforts include benchmarking across sectors, including two major hospital projects: Veterans Hospital in Tulsa (VHiT) in Tulsa, Okla., and St. Francis Hospital in Muskogee, Okla. Integrated design workshops, which included representatives from across the entire design team and varying design disciplines, were brought together for each of these projects to identify performance goal targets, such as for energy use intensity (EUI), and to find design strategies that could result in a better performing design.
That effort included considerations for thermal comfort, site community connection, daylighting opportunities, and indoor air quality, among others. By working to grow a design culture around cross-disciplinary solutions, Cowman believes the industry can make larger strides toward achieving goals regarding energy conservation, carbon reduction, and healthier indoor environments.
Meanwhile, she frequently offers her knowledge to advance the industry via publications, speaking engagements, and more. Her recent work includes the whitepaper "Raising indoor humidity to reduce the spread of pathogens," which pioneers new approaches in building design to slow the spread of COVID-19 and other airborne pathogens, as well as outreach efforts to advance the adoption of Energy Star certification in healthcare facilities.
Cowman encourages Energy Star certification in healthcare facilities to target the operational energy impact of a facility and focus on finding efficiency opportunities through the life of a building's operation.
Click here for more on all the 2022 HCD 10 winners.