The HCD 10: Mike McKay, Facility Manager
---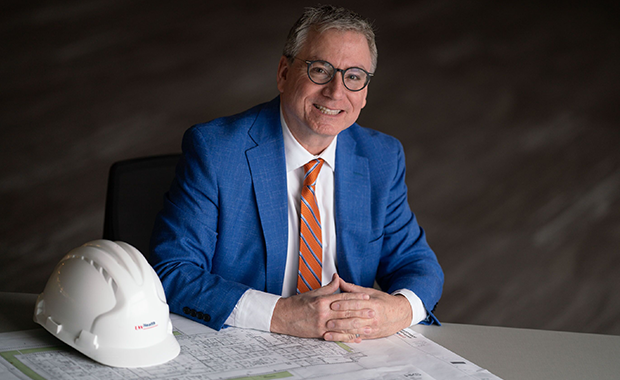 Courtesy of Flad
Mike McKay, director, planning design, construction, and real estate, at UW Health (Madison, Wis.)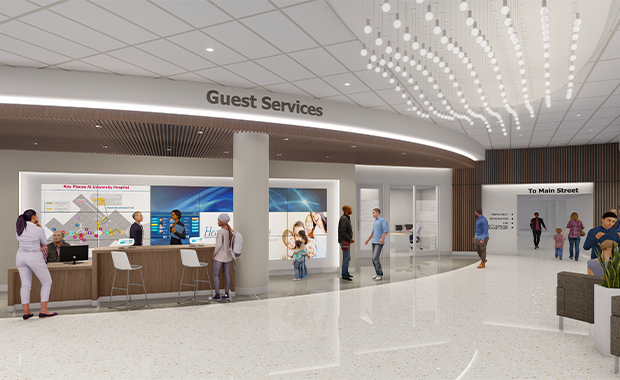 Courtesy of Flad
Pleasant T. Rowland Transplant Clinic at University Hospital
---
Architect Mike McKay has had a hand in the healthcare design sector throughout his 35-year career, holding leadership roles at several architecture firms and running his own private consultancy. In 2018, he became fully immersed on the owner side when he joined UW Health.
There, he's responsible for directing the planning, design, construction, and delivery of all routine and new capital improvement projects for the Madison, Wis.-based system—a portfolio that today accounts for nearly 10 million square feet and more than 156 buildings.
McKay and his team have had a busy year, delivering a number of projects and key initiatives including the new Pleasant T. Rowland Transplant Clinic at University Hospital in Madison, which consolidated services into one convenient location for patients, and the new 470,000-square-foot Eastpark Medical Center in Madison, the first of three planned specialty care hubs for UW Health's ambulatory optimization plan.
Beyond the built environment, McKay initiated the creation of advanced design guidelines and standards for UW Health, which will make the implementation of planning and projects more efficient and effective.
Another noteworthy contribution in the past year: McKay has been leading the effort to embrace and support the shift to remote work/work-from-home for all non-patient-facing administrative staff in response to the COVID-19 pandemic.
Diving into metrics related to the number of full-time employees (FTEs) assigned to work at home and those who require occasional officing, McKay helped the organization review its space needs and set a goal to reduce the location of those FTEs from 14 buildings to just three.
Among the anticipated benefits of the program are the elimination of more than $8 million in annual operating costs, rent, and utility costs. By significantly reducing the commutes to/from and in between work locations, McKay estimates employees are also saving an average of $3,650 per person in mileage and parking expenses, while gaining back 456 hours per year in time.
"It's easy to say there are savings … It's a significant accomplishment to actually have the discipline, fortitude, and skill set to document in detail the savings and share your math," his nomination reads.
Click here for more on all the 2022 HCD 10 winners.