PHOTO TOUR: Kettering Health Network Middletown
---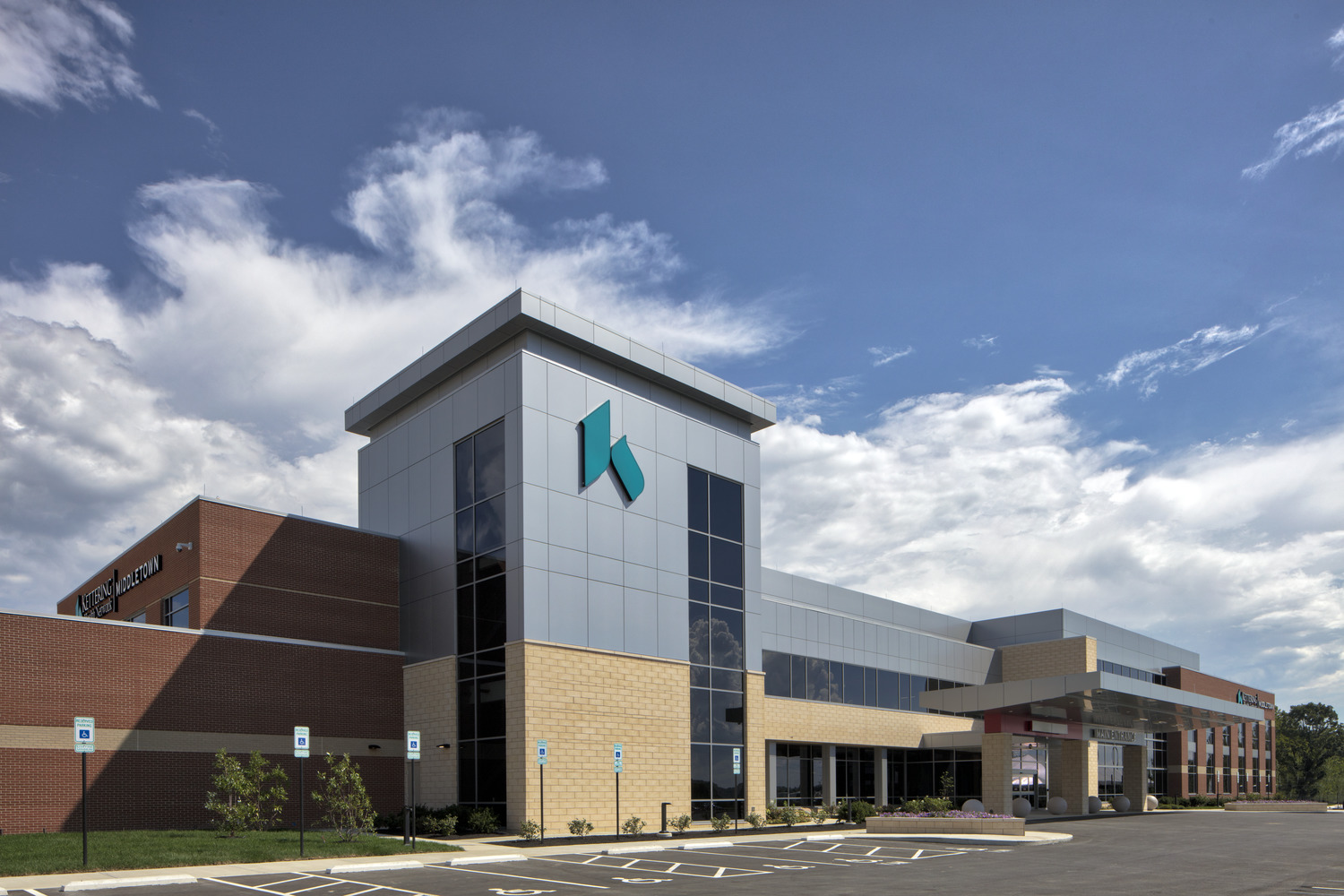 Jim Wilson
The exterior design features a mix of materials such as brick, stone, metal panels, and tinted glass.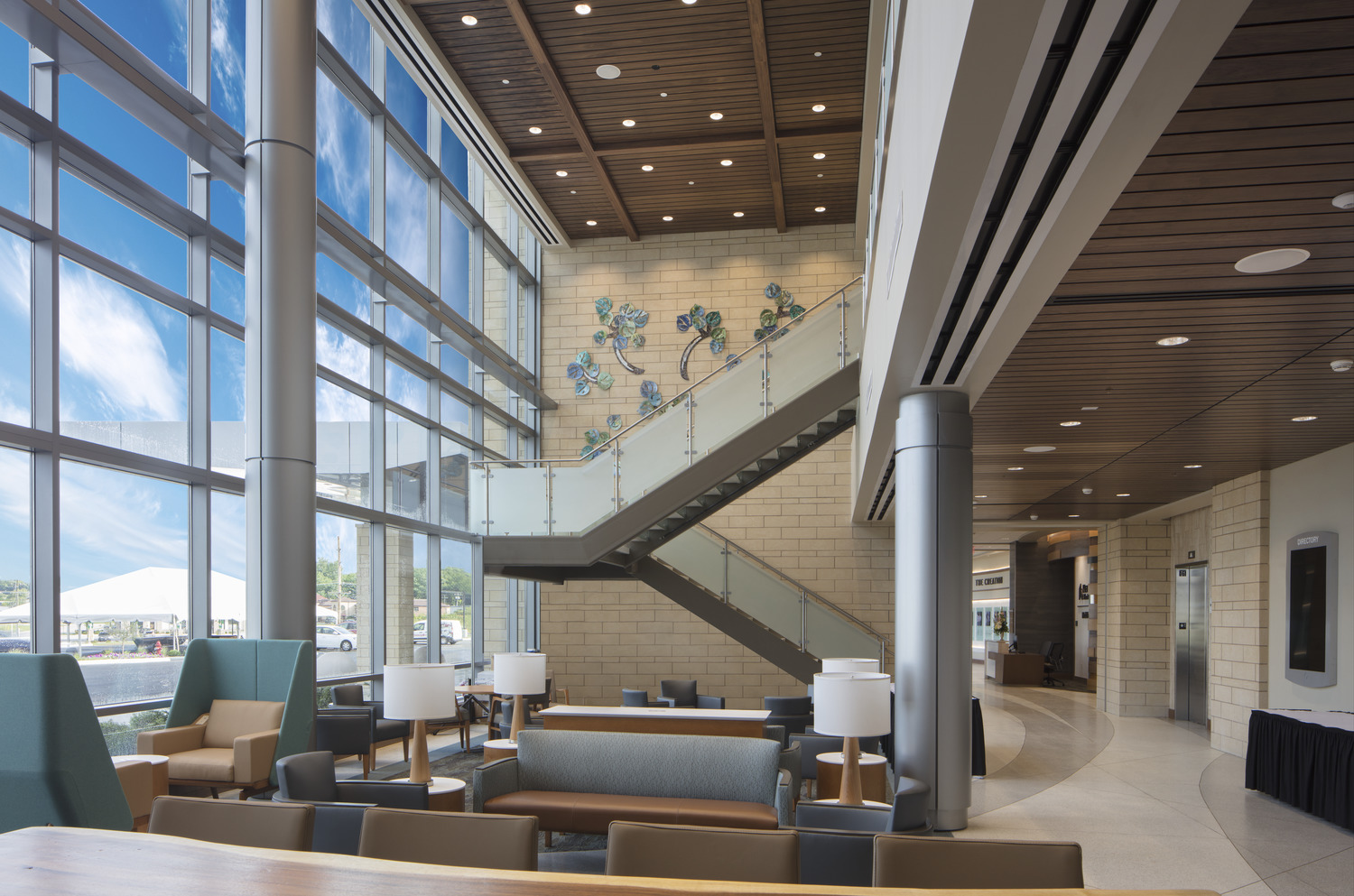 Jim Wilson
A double-volume curtain wall floods the lobby with daylight and views to the outdoors. The heavily textured stone wall extends from the outside into the building as a backdrop for the staircase.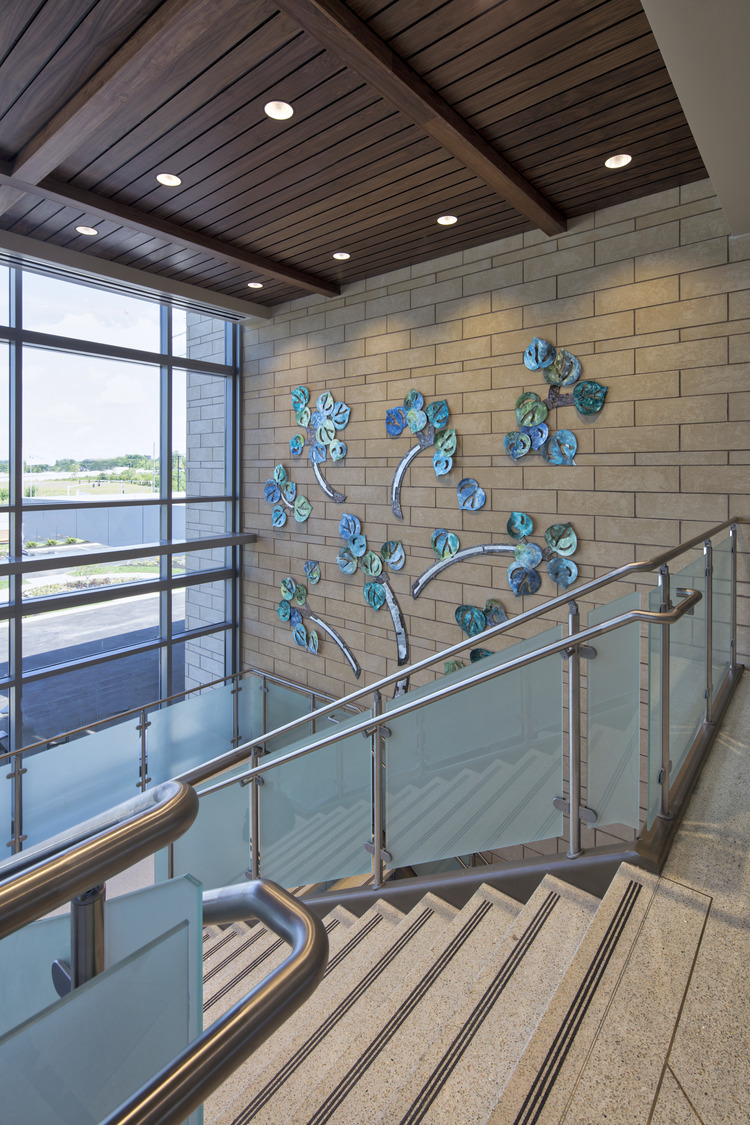 Jim Wilson
The stairs are placed in a highly visible location, with a view to the outside, and feature a glass railing to complement the wood ceiling, stone wall, and custom art piece.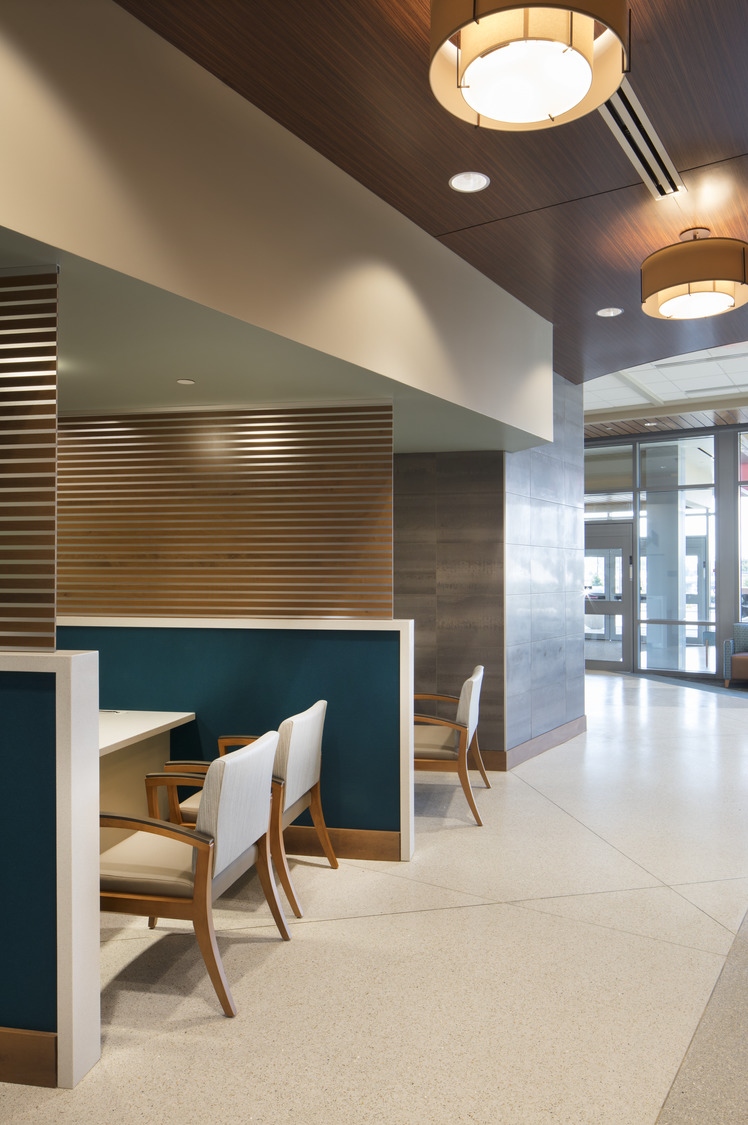 Jim Wilson
The admission bays are located near the main entrance and separated by resin panels with wood bands and a teal felt wallcovering to help reduce noise between the bays.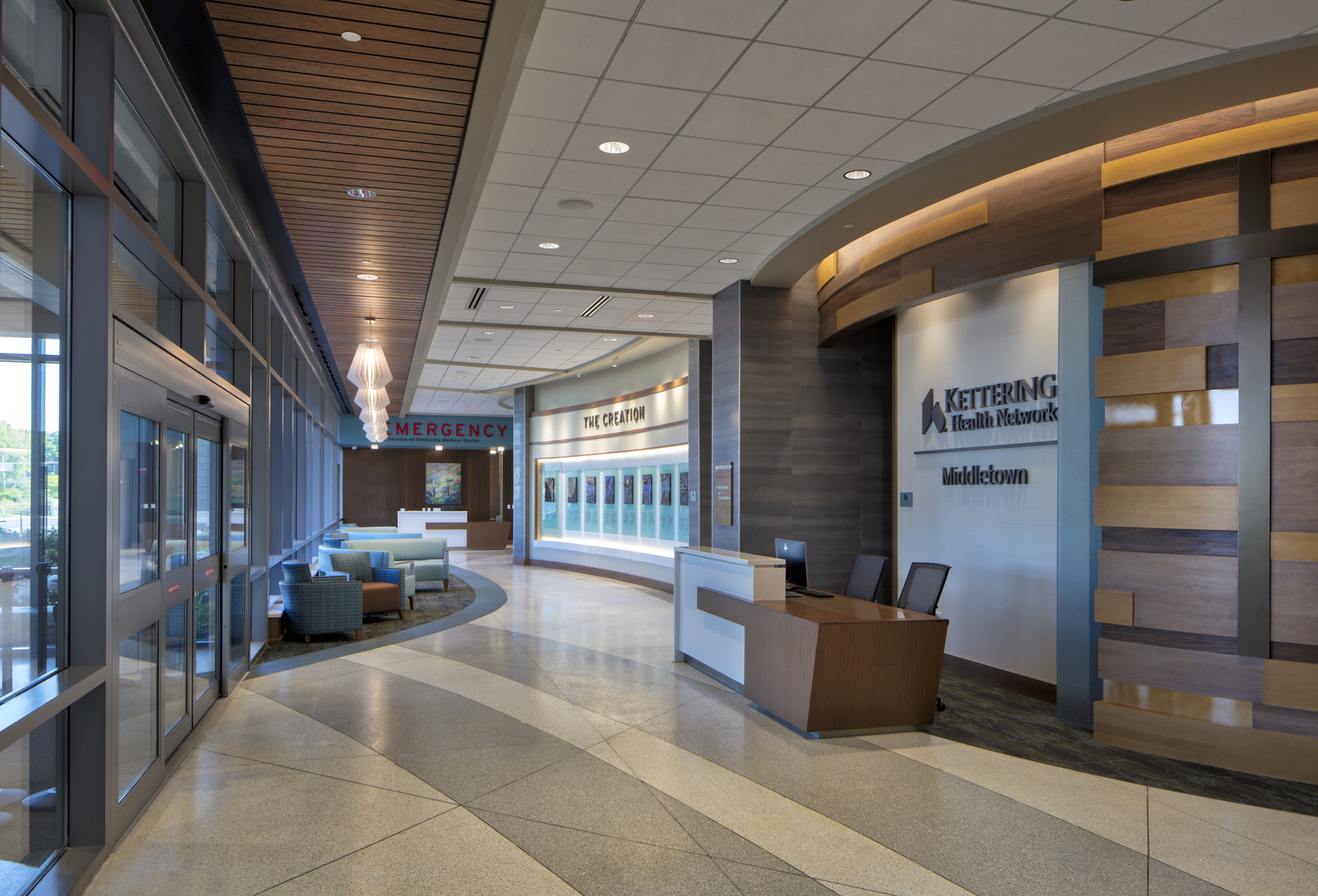 Jim Wilson
A ribbon-wood wall defines the chapel, greeters' desk, and donors' wall.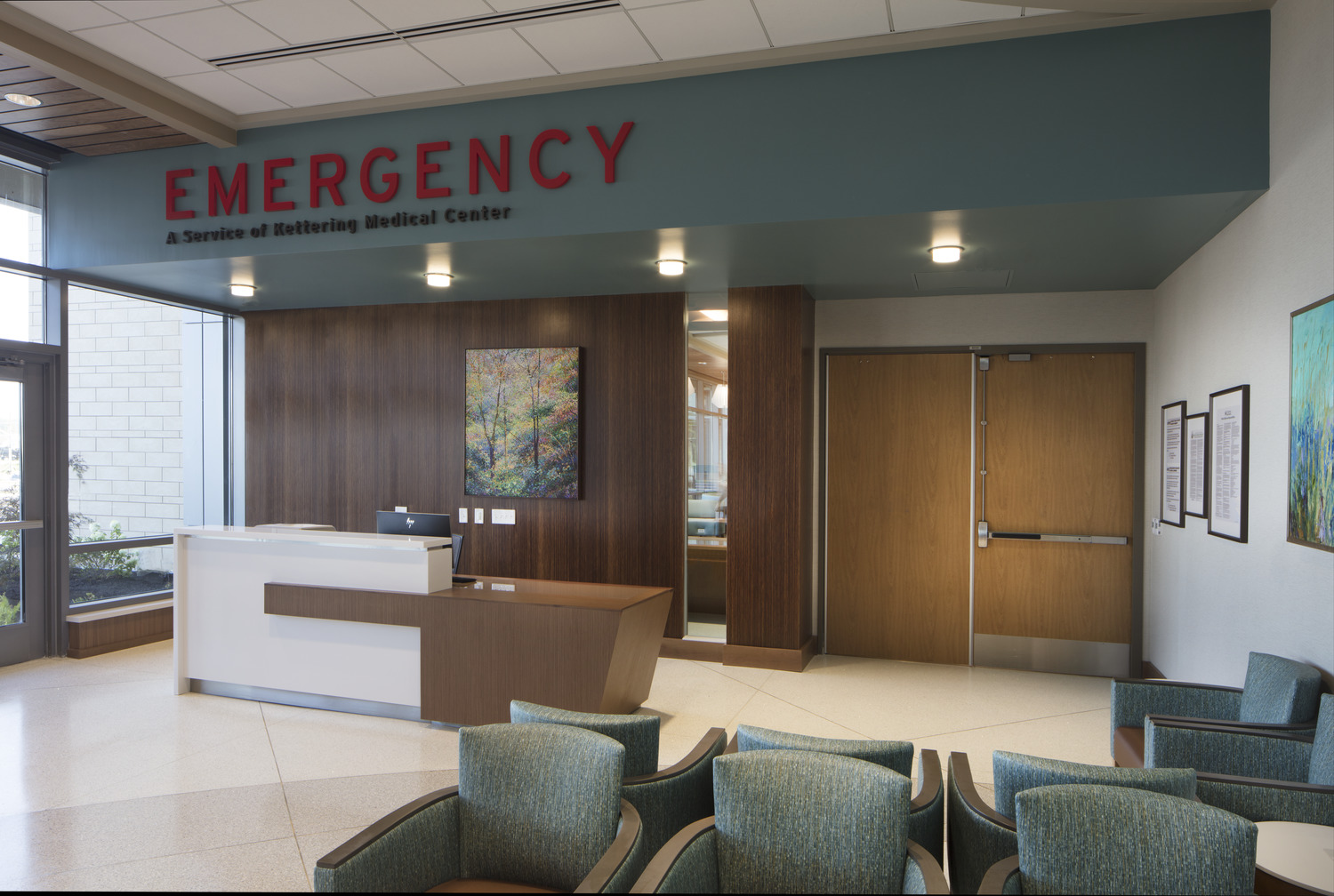 Jim Wilson
The emergency department check-in and waiting area provides views to the outside while a warm wood backdrop sets the simple-form desk as a point of interest to draw patients into the space.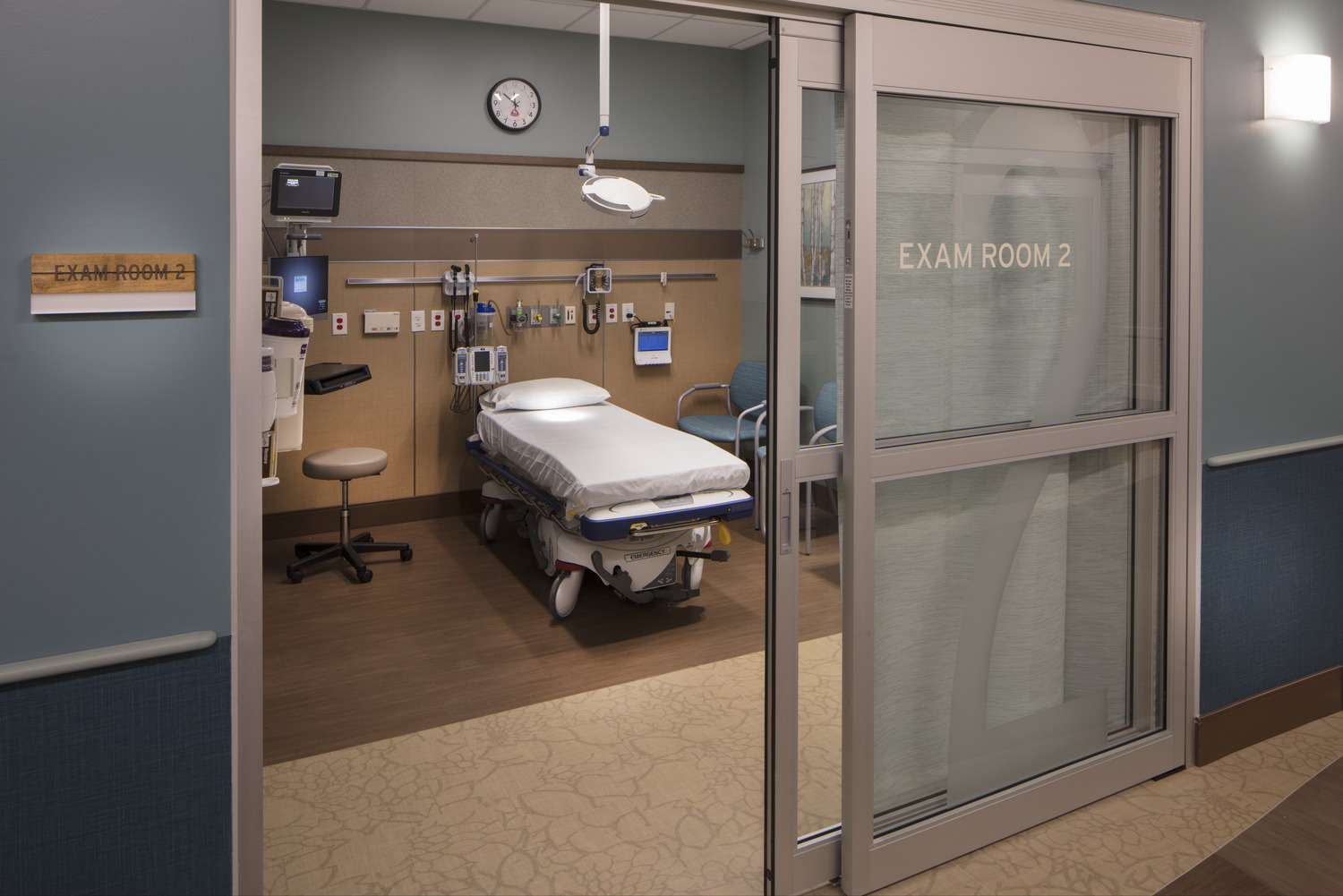 Jim Wilson
Exam rooms in the ED use a soothing blue paint on all the walls, wood colors, and decorative wall protection. The design team worked with user groups to get the placement of outlets and medical gases to work well with the design intent.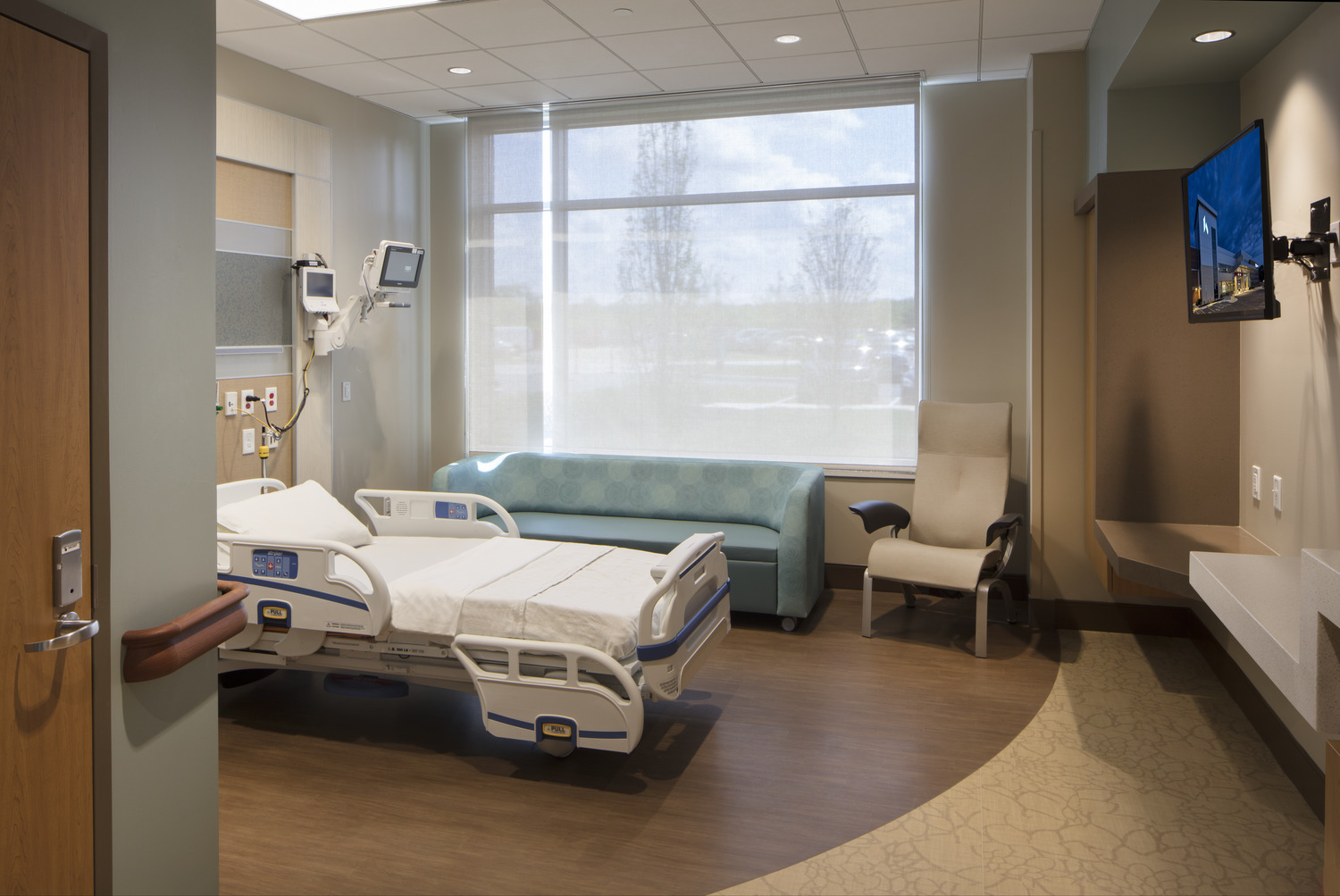 Jim Wilson
The long-term care patient rooms have ample seating for visitors and guests. Different flooring patterns are used to denote the guest space and the patient care area, which houses the bed and headwall.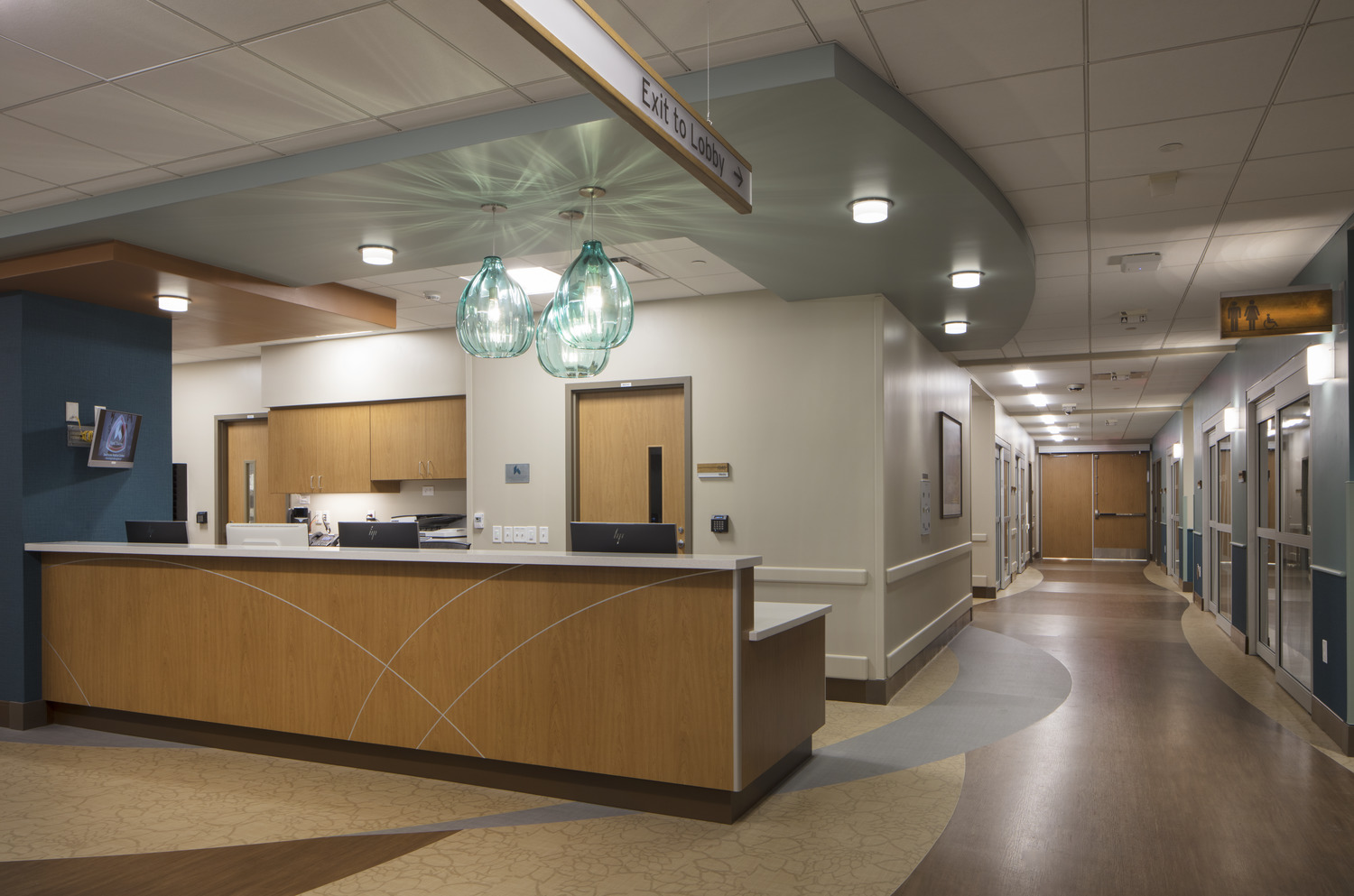 Jim Wilson
The nurses' station is designed to allow clear visual access to the staff. The flooring change signifies general circulation from staff-only areas. The ceiling treatment gives hierarchy with accent paint and oversized lighting elements.
---
Kettering Health Network (Kettering, Ohio) recently opened the 66,000-square-foot Kettering Health Network Middletown outpatient center in Middletown, Ohio. E4H Environments for Health (Dallas-Fort Worth, Texas) designed the $30 million, full-service emergency department, which includes 12 emergency room exam beds, 8 extended observation rooms, an outpatient lab, imaging services, and cardiac testing.
An attached medical office building includes primary care, heart and vascular care, orthopedic care, and general surgery. With growth in mind, the team created 17,000-square-feet of shell space for future growth for services such as OB-GYN, endocrinology, and behavioral health.
Project details:
Facility name: Kettering Middletown
Location: Middletown Ohio
Expected completion date: August 2018
Owner: Kettering Health Network
Total building area: 66,000 sq. ft.
Total construction cost: $30 million
Cost/sq. ft.: $400
Architecture firm: E4H Environments for Health Architecture
Interior design: E4H Environments for Health Architecture
Contracting: Danis Building
Engineering: EHM&T, Inc. (civil engineers), Shell + Meyer Associates, Inc. (structural engineers), Heapy Engineering (MEP engineers)
Landscape architects: Joe's Landscaping