The HCD 10: Haewon Kim-LaBroad, Architect
---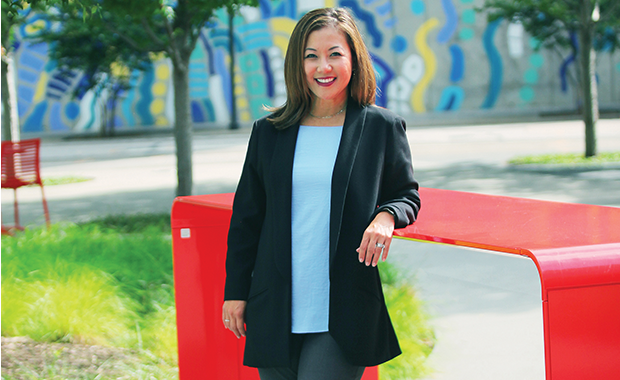 Haewon Kim-LaBroad, architect, AIA, ACHA, NCARB, LEED BD+C, principal, director of clinical planning, Hoefer Welker (Dallas)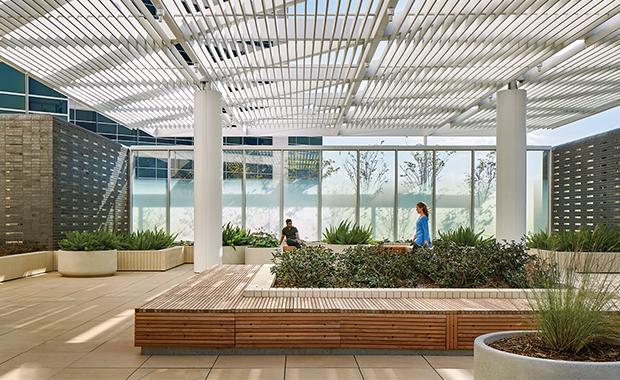 Dror Baldinger
UT Southwestern Medical Center – William P. Clements Jr. University Hospital, tower 3 expansion
---
Haewon Kim-LaBroad, architect, AIA, ACHA, NCARB, LEED BD+C, principal, director of clinical planning, Hoefer Welker (Dallas)
Haewon Kim-LaBroad has focused her 25-plus-year career on delivering healthcare solutions across the globe, from a multimillion-square-foot medical city in Saudi Arabia to a proton center to a replacement facility for an academic medical center.
More recently, she helped guide a multidisciplinary hospital expansion at UT Southwestern Medical Center – William P. Clements Jr. University Hospital in Dallas to create a new home for the Peter O'Donnell Jr. Brain Institute, consolidating acute inpatient care services for neurology, spine, and behavioral health into one location.
Throughout her work, Kim-LaBroad focuses on working with clients to identify challenges and needs to deliver facilities that have a positive impact on the health and well-being of patients and families. She utilizes the power of collaboration with stakeholders and diverse user groups to deliver design solutions tailored to specific needs while also looking for ways to improve operational processes.
On the brain institute project, for example, she focused on helping decrease response time for critical conditions by intentionally locating the angiography suite near the helipad and neurointensive care unit for rapid transfer. The design solution also improved clinician's work environment by decreasing travel time, allowing staff to have more direct time with patients. It also saved surgeons 2.5 miles of travel distance throughout the day compared to their previous hospital setting.
To further improve the design process, Kim-LaBroad  utilizes emerging technologies to better inform clients' decision-making and allow them to virtually experience projects before construction. Among her tools is fully rendered 3-D designs in virtual reality that allow clients to navigate a project and better understand design details and layouts.
Outside the office, Kim-LaBroad is focused on paying it forward by mentoring future architects as well as actively participating in industry organizations. As chair of AIA Dallas Women in Architecture in 2022, she organized speakers and professional development programs to support women in the industry.
Her forward-thinking approaches combined with her passion for fostering the next generation of architects are creating a lasting impact on the industry.
Click here for more on all the 2023 HCD 10 winners.