Let's Redefine What Wellness Looks Like
---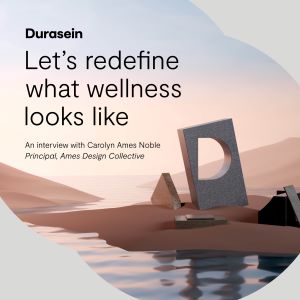 ---
Innovation is critical to advance healthcare. Durasein, a leader in premium solid surface material, wants to re-define healthcare spaces not just to treat illness but to also promote well-being.
In this whitepaper Carolyn Ames Noble, Ames Design Collective, answers questions including-
What role does innovation play in the design of healthcare spaces?
What are clients asking for when it comes to innovation in healthcare surfaces?
How would you describe the "hospital of the future"?
And more.
Download this whitepaper now to see how Durasein innovative product lines revamps the healthcare surfaces.
Please fill out the form below to receive your download.