COVID-19: Coverage And Resources
---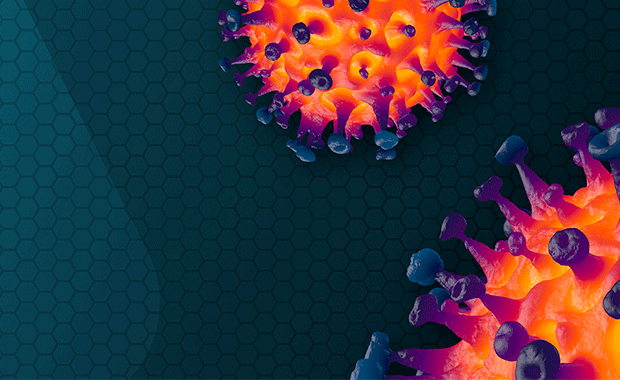 ---
As the COVID-19 pandemic continues throughout the U.S. and world, the healthcare design community is being called to action. Industry members are navigating challenges ranging from accommodating patient surge to constructing temporary facilities and testing sites to helping providers remain operational, all while maintaining a constant eye on infection control across scenarios.
Healthcare Design will continue to monitor the situation with an eye on design and the built environment, and the role each plays in how the pandemic is managed.
Here, you'll find an updated list of COVID-19-related articles and news items as we publish them. Additionally, we've compiled archived content from Healthcare Design on topics including infection control and prevention as well as biocontainment.
If you're interested in sharing your story, including how your organization/firm is responding to COVID-19, email Editor-in-Chief Jennifer Kovacs Silvis at jennifer.silvis@emeraldx.com.
FOR WEBINARS, including our COVID-19 Lessons Learned series and links to the on-demand archive, go here.
COVID-19 COVERAGE
Providence Portland Medical Center Opens COVID-19 Wing
Low-acuity COVID-19 patients will be housed on an unfinished floor of its cancer center tower.
Healthy Outlook: Q+A With MASS Design's Michael Murphy
The firm's founding principal and executive director discusses his latest projects, including a new book, the role of architecture in supporting health, and how the pandemic is shaping the design industry.
Imagining The Hospital Of The Future
Here are three ways technology will change the shape and function of hospitals as we know them today.
Measuring Up
A study of two acute care inpatient units provides lessons on adaptable design interventions that can inform future crisis care environments.
Cause And Effect
The ongoing COVID-19 pandemic has influenced healthcare project work in numerous ways, but respondents to Healthcare Design's 2021 COVID-19 Industry Survey are optimistic about what's ahead.

Population Health Through Design
Building solutions can encourage better behaviors among patients and help clients to make choices that support investment in the health of their communities.
COVID-19 Overflow Hospital To Close In Tennessee
The facility opened in June 2020 with capacity to treat 400 patients.
Take 5 With Shawn Janus
The national director of healthcare services for Colliers discusses the top five trends and issues getting his attention right now.
Face Time: Adeleh Nejati
The associate principal/vice president, healthcare planner and researcher, HMC Architects, San Francisco, leads the firm's COVID-19 and cancer research studies.
Transforming The Built Environment To Support Wellness
A growing awareness on the importance of healthy buildings is renewing focus on air quality and building performance strategies.
Effective Crisis Mitigation Planning
The COVID-19 pandemic has taught healthcare organizations the importance of planning and being prepared for the next emergency.
Natural Connection
The past year has renewed attention on the benefits of nature on health and well-being and its importance in the built environment.
Deep Breath
As we tiptoe back toward normal, there's one thing we know universally makes us feel better.
Using Telemedicine To Increase Access To Healthcare
Fueled by COVID-19, the growing adoption of technology-enabled care is connecting patients and healthcare professionals like never before.
Testing The Waters
As a post-pandemic reality begins to feel more tangible, our company is already dipping its toe in live events, with promising results.
Next Steps
As we inevitably look back, it's important to take note of what may be changed for good.
Another COVID-19 Centers Of Excellence Opens In New York City
The facility offers specialized services for recovering patients, such as pulmonary and cardiology care, radiology and diagnostic services, and mental health care.
ASHE Offers Guidance On HVAC Controls For COVID-19
The document addresses environmental controls for healthcare facilities during the pandemic.
Texas Health Science Center Sets Up COVID-19 Alternate Care Site
The 40-by-132-foot medical tent houses 30 beds and was constructed in a parking lot on campus.
Power Of Prevention
In a Healthcare Design roundtable discussion, owners, designers, and manufacturers shared how healthcare product design has evolved to support infection control initiatives and how industry players must collaborate to combat what's to come after COVID-19.
Attention Getter
COVID-19 has brought a whole new conversation around infection control, inspiring a renewed look at products that support it.
China Builds COVID-19 Hospital In Five Days Amid Infection Surge
The project is one of six facilities being built to provide 6,500 patient rooms in the Hebei province.
Austin Convention Center Transforms Into COVID-19 Field Hospital
The 25-bed project has capacity to expand.
COVID-19 Overflow Hospital To Open In New York
The site is a partnership between St. Peter's Health Partners and Albany County.
Emergency COVID-19 Facility Opens In North Carolina
The 30-bed project was built in the parking lot of Caldwell Memorial Hospital.
Two Hospitals In California Reveal COVID-19 Surge Plans
Memorial Hospital set up a modular structure and Adventist Health Bakersfield has prepared two heated tents for treating patients with respiratory issues.
Hartford Healthcare To Rebuild Alternate Care Site
The facility at the Connecticut Convention Center will mirror a 600-bed model that was set up in the spring.
Coronavirus Surge Facility To Open In California
The Porterville Developmental Center will initially house 20 to 25 patients with the ability to expand.
Two COVID-19 Field Hospitals Open In Rhode Island
The alternate care sites together will provide 900 beds for non-critically ill patients.
New Mexico Opens COVID-19 Alternate Care Site
Two floors at the Gibson Medical Center will house 25 beds for COVID-19 patients and 25 isolation/quarantine beds.
Milwaukee Opens COVID-19 Alternate Care Site For Inmates
The facility can hold up to 120 patients.
COVID-19 Field Hospital To Reopen In New York
The hospital will be located on the South Beach Psychiatric Center grounds in Staten Island.
Take 5 With Chris McQuillan
The global healthcare practice leader at B+H Architects shares his thoughts on the COVID-19 crisis, the mobilization of healthcare, and planning for future fights against unknown viral threats.
Strategies For Accommodating Higher Patient Volumes
Flexible solutions such as a mass casualty unit or flexible inpatient room design can help address the potential influx of emergent and acute medical cases.
Touching Base
Healthcare Design's Editorial Advisory Board gathered virtually for an interactive brainstorm and discussion on some of the industry's most pressing issues.
Renown Regional Medical Center Reopens Alternate Care Site
The 117-bed site is located on the ground floor of the center's parking lot.
Massachusetts Looks To Reinstate COVID-19 Field Hospitals
Site locations are still being determined while state hospitals also prepare to convert acute care beds to ICU capacity.
COVID-19 Alternate Care Site Opens In Texas
Part of the El Paso Convention and Performing Arts Center will serve as a care site for low- and medium-acuity patients.
Together Again
This month's HCD Virtual event offers the industry a way to reconvene safely and get the most out of our new normal.
COVID-19 Case Study: Miami Jewish Health
Bloc 3 Design and TLC Engineering Solutions share lessons learned from adapting airflow in patient rooms and adjusting existing HVAC systems to accommodate temporary isolation units at Miami Jewish Health.
Conversion Story: Reconfiguring A Decommissioned Facility Into An Alternate Care Facility
Breaking down communication barriers and decision-making silos was essential to meeting the project's four-week timeline.
Utah Prepares To Reopen COVID-19 Alternate Care Site
The event center site can expand to include up to 1,000 beds.
Mobile Testing Could Help Solve COVID-19 Testing Gaps
Repurposing school buses into a mobile and scalable testing solution could help reach under-served communities.
International Lessons On Handling COVID-19
Stefano Capolongo, an architect and professor at Italy's Politecnico di Milano, discusses why readiness, flexible care environments, and preventive planning are keys to a comprehensive coronavirus response.
COVID-19 Case Study: Miami Jewish Health
Bloc 3 Design and TLC Engineering Solutions share lessons learned from adapting airflow in patient rooms and adjusting existing HVAC systems to accommodate temporary isolation units at Miami Jewish Health.
Equal Footing
COVID-19 has exacerbated existing health disparities. It's time to ask how design can help.
Make It Personal
The pandemic has reinforced the importance of supporting caregivers with spaces that address the tolls of the job.
Accelerating Change: Open To New Ideas
Embracing the technologies, systems, and new lifestyle implications of the COVID-19 crisis will help us progress in a better, healthier way.
The project will be located in the hospital's parking lot and will feature 16 recliners, a portable X-ray, and rapid lab tests.
Alternate Care Site Closes In Texas
The 106-bed site in a hotel was used to treat non-acute COVID-19 patients.
Rising To Meet The Challenge Of COVID-19
Industry leaders share their ideas on planning considerations and solutions to help address the current pandemic while preparing for future unexpected events.
How COVID-19 Is Changing Behavioral Healthcare Facility Design
The industry has an opportunity to proactively address the many challenges brought to light by the pandemic through flexible designs and reimagined care spaces both indoors and outdoors.
Rebalancing Design Criteria After COVID-19
It's important that the industry addresses virus management without losing sight of other patient care unit design priorities.
Part Of Washington State Senior Living Community Transforms Into Alternate Care Site
Pacifica Senior Living will dedicate 14 rooms for COVID-19 patients not requiring acute care treatment.
How To Reimagine The Outpatient Setting Amid COVID-19
Utilizing design and operational strategies can help decrease anxiety among staff and patients as outpatient care resumes in the aftermath of COVID-19.
Signaling A Safe Return
Graphics and signage programs are more important than ever to communicate new health and safety protocols and build trust with patients and staff.
Key COVID-19 Strategies For Acute Care Environments
Taking stock of all that's changed in the design of hospitals since the coronavirus pandemic began, industry leaders discuss what's worked and what hasn't, and offer strategies for acute care environments moving forward.
Mockups In The Time of Coronavirus
GBBN's healthcare project team shares how it adapted its mockup process to allow a client to experience in-person tours while the architecture firm remotely led the tour and gathered feedback.
Texas Convention Center Transforms Into Alternate Care Site
The Casa de Amistad site has space for up to 96 private beds for COVID-19 patients.
NYC Health + Hospitals Plans Three COVID-19 Centers Of Excellence In New York
The projects will open in the Bronx, Brooklyn, and Queens in fall 2020.
Strategies For Reopening During The COVID-19 Pandemic
Healthcare facilities should rethink technology usage, entrance/exit layouts, and waiting room strategies as they start bringing back elective and non-critical care.
Signs Of The Times
To help building users feel confident in the safety of its facilities amid COVID-19, North Memorial Health introduced its Safer Initiative campaign that uses a welcoming approach with a touch of humor and wit.
California County Sets Up Alternate Care Site
The parking lot project has a nursing unit, patient care areas with 32 beds, isolation pod, and command center.
Tucson Convention Center Preps For COVID-19 Patients
The alternative care site would allow for up to 250 beds.
Regional Medical Center Constructing An Alternative Care Site On S.C. Campus
The site will be located near the center's emergency department.
Inn Transformed Into COVID-19 Alternate Care Site In California
A block of 60 rooms at the Best Western Dry Creek Inn will house recovering patients and those awaiting test results.
Implications Of COVID-19 On Healthcare Design
Healthcare organizations are changing the way they plan and design for air filtration, storage, and air flow within their facilities.
The Cost Of Coronavirus
The design industry must consider the damaging undercurrents of the COVID-19 pandemic.
Vacant Department Store In California Eyed For Possible COVID-19 Alternate Care Site
A former Sears store would be turned into a 200-bed site after more than $1 million in upgrades.
Georgia To Reopen Alternative Care Site At Convention Center
The field hospital at Georgia World Congress Center houses 200 beds.
Texas Counties Eye Possible Alternate Care Sites
Travis and Harris counties will revisit the idea of turning convention centers and stadiums into COVID-19 care sites if need arises.
Fast-tracking A COVID-19 Ward
E4H worked with Northwell Health to deliver a 60-plus isolation unit in less than two months.
Alternate Care Facility For Non-critical Patients Planned For Georgia
The 80-bed project is expected to be completed by July.
Michigan Field Hospital Pauses Operations
The alternate care facility is closing as COVID-19 patients needing hospitalization decreases but can reopen again if the need arises.
Alternate Care Site Planned At Christus Spohn Memorial Hospital In Texas
The project will cost between $1.5 million and $3 million.
COVID-19 Webinar Series Concludes With Look At Outpatient Care
The speaker panel will use a recent project as a case study example to illustrate what they would do differently in the clinic's design in response to new concerns tied to the coronavirus pandemic.
Delivering A Field Hospital In 13 Days
A multidisciplinary team transformed 250,000 square feet of exhibit-hall space into a field hospital at the Miami Beach Convention Center.
Evangelical Community Hospital Disassembles Alternate Care Site
The COVID-19 surge tent will be taken down, but the site will remain open.
COVID-19 Alternate Care Site Dismantled In California
Joby Aviation takes back its 350-bed mega-tent for its own operations.
Eden Strategy Institute Releases Report On Global Hospital Practices
The study looked at different operational and business approaches during COVID-19 and other crises and offers healthcare design considerations.
Tennessee Office Building Transformed Into COVID-19 Alternate Care Facility
The five-floor office building can accommodate up to 400 overflow hospital patients.
USGBC Releases Guidance To Address COVID-19 And Business Reopening Strategies
New LEED credits address cleaning and disinfecting, indoor air quality, water system recommissioning and re-entering the workplace.
Temporary COVID-19 Hospital In New Hampshire Will Close
The 170-bed facility opened more than two months ago but was never used.
Boston Hope Field Hospital Closes Doors But Remains Intact
The alternate care site treated 700 COVID-19 patients since it opened in April 2020.
Renown Regional Medical Center To Continue Using Converted Parking Garage As Alternate Care Facility
The temporary care site in Reno, Nev., allows caregivers to have accessibility to existing hospital infrastructure.
Nashville General Hospital Transforms Two Floors Into COVID-19 Alternate Care Site
The 26,292-square-foot space will house an additional 67 beds.
ACHA COVID-19 Survey Looks At Industry Post-COVID
The survey of more than 100 ACHA members identified new challenges for the future of healthcare design.
Norton Healthcare Plans To Build Permanent Drive-Thru Healthcare Facility In Kentucky
The $1 million project will feature a walk-up diagnostic center and offer health screenings, testing and vaccinations.
Vanderbilt University Medical Center To Convert Former Supermarket Into Surgery Center
The 50,000-square-foot project will offer urology, orthopedic, and oncology services.
Alaska Airlines Center Converted Into COVID-19 Alternate Care Site
The center's gym was transformed to house 51 beds, with room to expand to 163 beds if needed
Former Newspaper Building Transforms Into COVID-19 Alternate Care Site
The temporary facility in Memphis, Tenn., has room for more than 400 patients.
AIA COVID-19 Task Force Updates Alternate Care Checklist
Enhanced tool is now available in three languages and includes feedback from the front lines.
Chicago Hospital Reopens As An Alternate Care Facility For COVID-19 Patients
MetroSouth Medical Center was built in 22 days and offers 585 surge beds.
New Jersey To Close One Of Three COVID-19 Field Hospitals
Meadowlands Exposition Center in Secaucus, N.J, will close as state's surge need diminishes.
California Indoor Arena Reopens As COVID-19 Field Hospital
The facility houses 400 beds for low-acuity coronavirus patients.
Downtown Baltimore Hotel Houses COVID-19 Carriers
The Lord Baltimore Hotel has 400 beds available for those with mild or moderate symptoms who need a place to self-isolate.
Davis Partnership Architects Designs Mobile, Transportable Clean Units
The Mobile Transportable Clean Cube for Rapid Response Applications has a modular and expandable design and can be configured into multiple care settings.
Reimagining Healthcare Design After COVID-19
Here are 10 changes that healthcare organizations and the firms that support them should be addressing to prepare for future pandemics.
Wisconsin State Fair Park Turned Into COVID-19 Care Facility
The project includes 754 beds to help the state deal with patient surges.
New Mexico School Gym To Reopen As COVID-19 Alternative Care Site
The temporary care facility will house 60 patient pods.
HCD To Host Webinar On COVID-19 Engineering Challenges, Solutions
To offer the industry guidance on the building systems and infrastructure necessary to support COVID-19 projects, Healthcare Design will bring together a panel of healthcare engineers to share an inside look at what their organizations are delivering right now, including case study examples.
Detroit Convention Center Transformed Into Field Hospital
The TCF Regional Care Center has a 1,000-bed capacity for non-ICU COVID-19 patients.
Missouri Hotel Converted Into COVID-19 Alternate Care Site
The Quality Inn in Florissant has a 100-bed capacity.
How Commercial Real Estate Strategies Are Helping COVID-19 Relief Efforts
Collaborations between the healthcare and real estate industries are resulting in some inspiring facility solutions during the pandemic.
WEBINAR: COVID-19—Lessons from New York
This webinar shares the story of a task force created by the Greater New York Hospital Association to help hospitals and other healthcare facilities identify and evaluate unused space that could be quickly activated to increase surge capacity to treat COVID-19 patients.
Openings Delayed At Two Alternative Care Sites In Colorado
Plans for the Colorado Convention Center and The Ranch at the Larimer County Fairgrounds have been adjusted in response to diminishing bed need.
District Of Columbia Convention Center To Be Turned Into Temporary Care Facility
The Walter E. Washington Convention Center is expected to have 1,500 beds for COVID-19 patients by the end of May.
Mazzetti Offers Guidance For Healthcare Facilities Management Of COVID-19
The document offers tiered recommendations and will be updated as new data become available.
Manufacturers Implement COVID-19 Relief Efforts
The healthcare community is finding a variety of ways to support those in need during the current crisis.
HCD To Host Webinar On COVID-19 Lessons Learned In New York
In this upcoming webinar, hear from members of a Greater New York Hospital Association task force that was assembled to assist with the identification and assessment of sites to meet demand for the 140,000 acute care and ICU beds that New York would need to fight COVID-19.
Canadian Hospital Accelerates Opening Of New Patient Tower Amid COVID-19 Crisis
St. Michael's Hospital will open two floors of the Peter Gilgan patient care tower to meet critical care needs.
WEBINAR: Response Time—Healthcare Designers Help Combat COVID-19
This webinar explores solutions being implemented by leading healthcare design firms to support testing and triage, convert existing healthcare spaces to accommodate isolation care, and establish alternative care sites to serve as COVID-19 treatment facilities.
Northern Westchester Hospital Erects Field Hospital In Parking Lot
The temporary care facility is designed to house 30 to 40 patients as part of surge preparation efforts.
Miami Beach Convention Center in Florida Transforms Into COVID-19 Field Hospital
The 450-bed hospital was completed in 14 days.
Designing For The Unknown
Industry experts discuss design changes that will remain top of mind in a post-coronavirus industry.
COVID-19: The Path Forward
From surge capacity to safety in the ED to federal funding, the coronavirus outbreak stands to transform healthcare system infrastructure for years to come.
Using Design To Support and Sustain Operations During A Crisis
Room conversion strategies, family and staff support infrastructure, and flexible patient rooms are among the responses needed to address the COVID-19 pandemic.
Solutions For Pandemic-Related Healthcare Capacity Issues
Engineering considerations for creating airborne infection isolation rooms and alternative care sites to handle patient surges related to the COVID-19 pandemic.
Alberta Health Services Adding A Temporary COVID-19 Treatment Facility In Alberta, Canada
The facility will provide up to 70 additional patient spaces at Peter Lougheed Centre.
Boston Medical Center Reopens Shuttered Facility As Quarantine Shelter
The former Newton Pavilion is being used as a temporary quarantine f for the area's vulnerable populations.
Adapting To The Changing Workplace During COVID-19
Design professionals share strategies they're employing as they adjust to new routines and expectations at their firms.
Watry Design Offers Guidance On Repurposing Parking Structures As Alternate Care Sites
The firm has published an article outlining the safety risks and challenges of using parking structures as temporary care sites amid COVID-19.
Healthcare Designers Will Discuss COVID-19 Response In HCD Webinar
The webinar "Response Time: Healthcare Designers Help Combat COVID-19" will bring together a panel of healthcare design leaders to discuss the challenges that exist today, how their firms are responding, and the best practices that are emerging.
ASID Launches Community Survey To Gauge COVID-19 Impact
The organization will conduct bi-weekly surveys to gather insight and data on changes to the design industry.
Dignity Health And Kaiser Permanente Open Temporary COVID-19 Hospital
The former St. Vincent Medical Center in Los Angeles is being turned into a temporary surge facility with 266 beds.
HKS Report Addresses How To Convert Hotels And Schools Into Patient Care Spaces Or Alternative Care Facilities
The Dallas-based firm outlines potential room-use conversions.
COVID-19 Notes From The Field: Managing And Planning Surge Capacity
HKS's Arthur Brito shares how his team is collaborating with a Florida health system to explore options for emergency department triage, emergency department overflow units, and inpatient surge units.

AIA Tool Helps Assess COVID-19 Alternative Care Sites
The tool is designed to help non-healthcare design professionals with identifying and evaluating alternative sites suitable for patient care.
How Is The Construction Industry Adapting To COVID-19?
Increased safety protocols, slowing materials procurement, and changing project schedules are among the challenges construction firms face as they aim to deliver healthcare projects during the current pandemic.
Chicago Convention Center Transformed Into Field Hospital Amid Coronavirus Pandemic
McCormick Place will house 3,000 beds by the end of April.
Piedmont Hospital Expansion To Open Early To Meet COVID-19 Demands In Atlanta
Three ICU and acute care units in the new Marcus Tower will be available for patients, adding 132 beds with 64 designated as ICU beds.
Learning From COVID-19 Building, Design Response
The current COVID-19 pandemic presents numerous challenges for the building and design community, requiring quick retrofit solutions. But what is learned now will help the industry address future crises more effectively.
COVID-19 Notes From The Field: Communicating With Clients Remotely
CO Architect's Tom Chessum discusses how his firm continues to work with clients and regulatory agencies during social distancing.
AIA Accepting Information For Database On COVID-19 Design Efforts
The searchable online resource aims to mobilize efforts on behalf of architects who are contributing to relief efforts and ongoing facility challenges.
COVID-19 Notes From The Field: Assisting Hospitals In Surge Capacity Response
HKS's Jeffrey Stouffer shares how the firm is assisting clients with developing triage solutions for screening and adding units to accommodate patient volume.
COVID-19 Notes From The Field: Establishing An Internal Task Force
In this series, HCD shares insight from industry leaders on what they're seeing in the field amidst the COVID-19 crisis. Here, HDR's Hank Adams offers an inside look at how his firm is fielding requests from both public and private healthcare providers for assistance in helping them ramp up their abilities to care for patients.
Learning From One Pandemic To Prepare For The Next
The COVID-19 outbreak presents an unprecedented opportunity to analyze how healthcare facilities are performing and which design elements could have an impact on clinical operations.
HMC Architects Making Face Shields Amid Coronavirus Pandemic
The healthcare design firm is using its fabrication and 3-D printing capabilities to manufacture PPE for community healthcare workers.

CMS Releases Targeted Plan For Healthcare Facility Inspections Amid COVID-19
The agency is also temporarily postponing routine inspections to focus on infection control and Immediate Jeopardy.
CannonDesign Group Offering Pro Bono Services For Converting To COVID-19 Care Facilities
FOS of CannonDesign will develop a recommissioning or repurposing plan for vacant or decommissioned facilities in three cities.
New Orleans Preps Convention Center For Overflow of Coronavirus Patients
Louisiana is expected to add more than 1,100 beds to the Ernest N. Morial Convention Center.
The National Fire Protection Association Offers Documents Related To COVID-19
The organization is offering information and resources to help healthcare facilities and others.
TLC Engineering Solutions Provides Covid-19 Guidance
Information from the engineering firm includes advice on how to adapt the systems in an existing facility to accommodate airborne infectious isolation space requirements.
Former Western Minnesota Correctional Facility Transforms Into COVID-19 Care Center
Five local healthcare facilities combined forces to form the Tri-County COVID Medical Center.
How Design Plays A Role In Responding To The Coronavirus Pandemic
A practicing emergency physician and designer, Kahler Slater's Dr. Manuel Hernandez shares his perspective on the unfolding COVID-19 crisis in our hospitals and challenges the industry to evolve its thoughts on appropriate environments of care.
WELL Task Force To Explore Buildings' Role In Preventing Spread Of COVID-19
The effort aims to advance the role of the built environment in protecting and enhancing population health relevant to coronavirus and respiratory infections.
New York Plans To Convert Javits Convention Center Into A Hospital
Four separate, 250-bed facilities will be built to create more space for the growing number of patients with coronavirus.
Rethinking The ED To Accommodate High-Risk Infectious Patients
Now more than ever, healthcare facilities need cost-effective designs that can respond to infrequent but major disaster events.
COVID-19 Notes From The Field: Finding Space For COVID-19 Behavioral Health Patient
In this series, HCD shares insight from industry leaders on what they're seeing in the field amidst the COVID-19 crisis. Here, consultant Gary Vance offers details on how he contributed to a team working to identify space where a COVID-19 behavioral health inpatient could be transferred for treatment within 24 hours.
COVID-19 Notes From The Field: Advising Clients On Med/surg Room Conversion
In this series, HCD shares insight from industry leaders on what they're seeing in the field amidst the COVID-19 crisis. Here, SmithGroup's Stacey Yeragotelis offers details on how the firm responded to a client's request for guidance on converting six med/surg rooms to negative pressure semi-private rooms.
We Are Here For You
A message from Healthcare Design's editor-in-chief as the industry navigates the COVID-19 crisis.
New Penn Medicine Facility To Open Ahead Of Schedule
The health system is speeding up construction of a new hospital tower to prepare for coronavirus patient influx.
Facing A Pandemic: How To Leverage System-wide Infrastructure
As hospitals work to designate spaces for screening, diagnosing, and treating patients with COVID-19, those with multiple existing buildings in a community can dedicate specific tasks to separate locations.
Tips For Rapid Room Conversion To Handle COVID-19 Patients
ESa's Sam Burnette offers insight on best practices in creating short-term negative pressure areas for the treatment of pandemic patients.

EFA Expo & Conference Cancels April Event
The annual senior living design show was canceled due to recent developments related to COVID-19.
Rush University Medical Center Prepares For Potential Surge Of COVID-19 Cases
The facility's surge plan to help combat COVID-19 includes adjustments to the ED and increased video consultations.
COVID-19 Notes From The Field: Stakeholders Meet Virtually To Design Temporary Structures
In this series, HCD shares insight from industry leaders on what they're seeing in the field amidst the COVID-19 crisis. Here, E4H's Bill Repichowskyj offers notes on how the firm conducted a virtual design session to create temporary structures that will be deployed outside EDs.
The Center For Health Design Offers Free Infection Control Toolbox
The online resource contains a curated selection of evidence-based strategies, tools, and best practices relevant to COVID-19.
COVID-19 Notes From The Field: Construction Solutions Address Conversions, Safety
In this new COVID-19 series, HCD will share insight from industry leaders on what they're seeing in the field, to help disseminate ideas that will help others manage similar scenarios. Here, Turner Construction's Randy Keiser shares how his company is implementing numerous solutions for space conversations as well as onsite safety.
E4H Shares Guidance On Preparing Facilities For COVID-19
The firm's online guidebook offers ideas on isolation room design and wayfinding strategies to protect patients and staff.
Array Advisors Releases Model On Hospital Bed Availability As COVID-19 Pandemic Grows
According to the firm's analysis, there will be no available beds in intensive care units in the U.S. by the end of April, and beds in medical-surgical units will reach full occupancy by mid-May.
Is There A Silver Lining To COVID-19?
New design ideas and practices could evolve from this current crisis that will positively inform how we plan future healthcare settings.
The WELL Conference Postponed To August
The inaugural event has been rescheduled in response to updated guidance regarding COVID-19.
ASHRAE Releases Building Guide To Address Coronavirus Concerns
The organization's COVID-19 Preparedness Resources webpage provides resources for building industry professionals.
Risk Factor: Q+A With Robert Counter
Healthcare Design spoke to Leo A Daly's Robert Counter, a special pathogens unit design expert, for insight on what to expect as the COVID-19 crisis unfolds in the U.S. and how facilities can best respond.
Risk Factor: Coronavirus Outbreak
China's coronavirus outbreak serves as a reminder that our healthcare facilities must be designed to control the spread of any virus or infectious disease.
RELATED STORIES FROM THE HCD ARCHIVE
For even more articles over the years, search the HCDmagazine.com site for terms including "infection prevention," "infection control," and "biocontainment."